BASF Brings Battery Protection Solution to Ford F-150 Lightning
BASF Brings Battery Protection Solution to Ford F-150 Lightning
The first all-electric F-Series truck from Ford will debut this spring with a polyurethane pultruded structural section.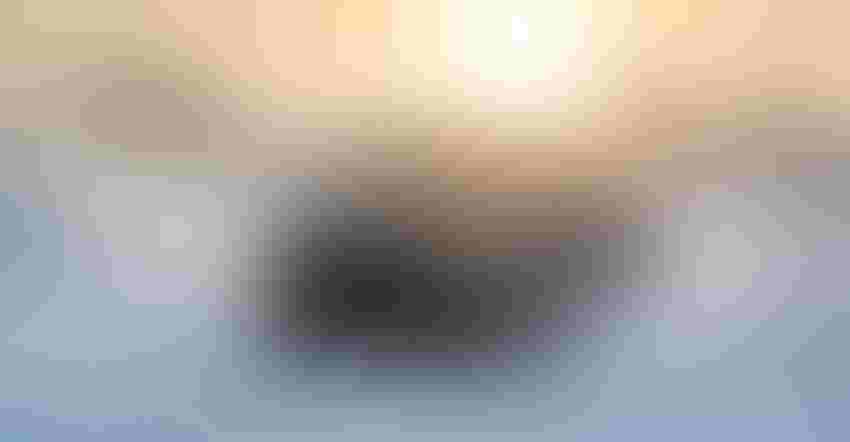 Image courtesy Ford Motor Co.
BASF and Tier 1 supplier L&L Products have developed a battery protection solution for the 2022 F-150 Lightning. The team reduced the size of the crossmember that is part of the battery system without compromising strength. The crossmember is a structural section designed to withstand high loads, keeping both the battery and occupant safe in the vehicle.
"We were able to use a solution featuring L&L Products' Continuous Composites Systems (CCS) and BASF's Elastocoat 74850 polyurethane pultrusion system that eliminated the need for extensive redesign of the crossmember while providing strength, stiffness, and rigidity to a lightweight structure," said Chris Korson, Chassis Market Segment Manager, Performance Materials, BASF Corp.
CCS combines a fiber-reinforced pultruded composite carrier with highly engineered sealants and adhesives in a two-dimensional profile. This process creates straight or curved composite profiles reinforced with continuous fibers and mats.

The size of the battery system crossmember was reduced without compromising its strength.
"This innovation also shares three firsts for CCS: The first developed closed-section tubular CCS part, the first CCS body-in-white application, and the first use of CCS in an electric vehicle," said Hank Richardson, Product Engineering Manager, L&L Products.
The crossmember was also the first application for BASF's Elastocoat 74850 polyurethane pultrusion system to be implemented prior to the E-Coat process. Additionally, a new computer simulation methodology was developed using BASF's proprietary CAE modeling software Ultrasim to show the behavior of the pultruded structures and accurately capture the additional load after failure provided by a composite.
Sign up for the Weekly Current newsletter.
You May Also Like
---
Sep 12 - Sep 14, 2023
The battery community's greatest event The Battery Show brings together engineers, business leaders, top-industry companies, and innovative thinkers to discover ground-breaking products and create powerful solutions for the future.
LEARN MORE