MP Materials Awarded DoD Rare Earth Processing Contract
MP Materials Awarded DoD Rare Earth Processing Contract
Department of Defense (DoD) will provide funding to help develop rare earth element resources in the US to lessen the dependence on China.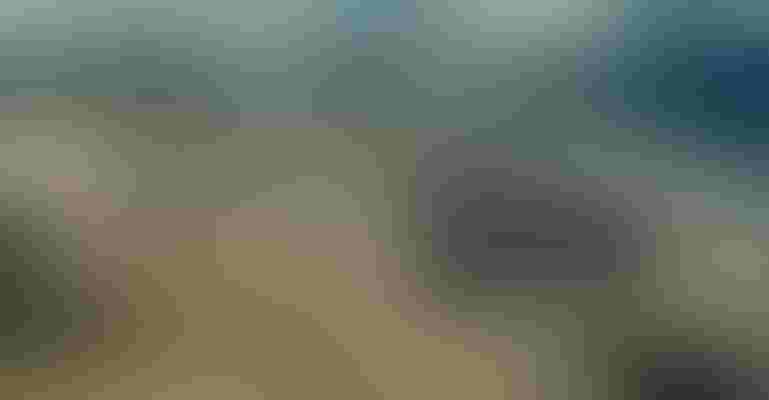 Mountain Pass, in California, is North America's only active and scaled rare earth production site
Image Courtesy of Business Wire
Most electric motors used in electric vehicles (EVs) use permanent magnets that are made from alloys of so-called rare-earth elements like neodymium, dysprosium, or yttrium. Despite their name, rare earth elements aren't particularly rare, they are just difficult to extract from other minerals.  A decade over 90 percent of the world's supply came from China—today that number is closer to 60 percent, but Chinese companies are still dominant.
MP Materials Corp. is the largest producer of rare earth materials in the Western Hemisphere— it owns and operates the Mountain Pass Rare Earth Mine and Processing Facility in California, which is North America's only active and scaled rare earth production site.
DoD
MP Materials Corp. has announced that it has been awarded a $35 million contract through the US Department of Defense (DoD) Industrial Base Analysis and Sustainment Program to support the construction of a commercial-scale processing facility for heavy rare earth elements at the Mountain Pass facility. Previously in 2020, in a separate contract, the DoD committed $9.6 million to MP Materials' Stage II optimization, a project underway to restore light rare earth elements processing capabilities to Mountain Pass.
"The ability to mine, process, and refine rare earths at Mountain Pass is foundational to a national effort to secure the U.S. rare earth supply chain," said MP Materials Chairman and CEO, James Litinsky in an MP Materials news release. "We thank the Department of Defense for its confidence and support."
Mountain Pass History
The Mountain Pass deposit was first discovered in 1949 and Molybdenum Corporation of America bought most of the mining claims, beginning small-scale production in 1952. Color television picture tubes greatly increased the demand for rare earth elements in the 1960s and between 1965 and 1995 Mountain Pass supplied the majority of the world's demand. Molybdenum Corporation was acquired by Union Oil in 1977, which became part of Chevron Corporation in 2005.
The mine at Mountain Pass closed in 2002, primarily due to competition from Chinese companies, and in 2008 the mine was sold to Molycorp and the mine reopened in 2012. Molycorp filed for bankruptcy in 2015 and mining was shut down.
Mountain Pass was acquired by MP Materials and resumed production of rare earth elements in 2018.
Long Term
According to its news release, in addition to its mining and processing operation at Mountain Pass, MP Materials is developing a rare earth metal, alloy, and magnet manufacturing facility in Fort Worth, Texas. In December 2021, MP Materials entered into a long-term agreement with General Motors to supply US-sourced and manufactured rare earth materials, alloy, and finished magnets for the electric motors used in the GMC HUMMER EV, Cadillac LYRIQ, Chevrolet Silverado EV, and other electric vehicle (EV) models using GM's Ultium Platform.
"The U.S. needs to continue to push the scientific envelope to develop secure, reliable, and affordable domestic source critical minerals used in defense and commercial manufacturing in order to reduce its dependence on foreign sources in a time of global economic competition," said Deborah Rosenblum who is performing the duties of Assistant Secretary of Defense for Industrial Base Policy.
Kevin Clemens is a Senior Editor with Battery Technology.
Sign up for the Weekly Current newsletter.
You May Also Like
---
Sep 12 - Sep 14, 2023
The battery community's greatest event The Battery Show brings together engineers, business leaders, top-industry companies, and innovative thinkers to discover ground-breaking products and create powerful solutions for the future.
LEARN MORE