First FLXdrive Battery Electric Locomotive Is On Track
First FLXdrive Battery Electric Locomotive Is On Track
Wabtec and customer Roy Hill unveil the world's first 100% battery-powered, heavy-haul freight locomotive for mainline service.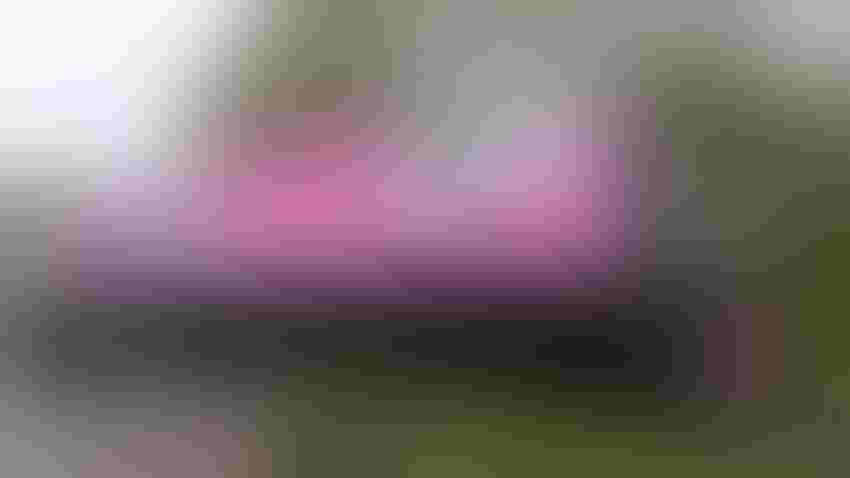 Roy Hill's FLXdrive battery-electric locomotive—in pink livery to honor Breast Cancer Awareness Month—boasts an energy capacity of 7 MWh.
Image courtesy of Wabtec Corp.
Public and private rail networks heavily rely on electric trains linked to overhead and live rail systems, which is not always practical due to high infrastructure costs per mile, remote geographic locations, and challenges associated with constructing through tunnels and bridges. In such cases, rail operators resort to diesel-powered locomotives, which depend on expensive and carbon-emitting diesel fuel.
Battery-powered locomotives offer a significant advantage by potentially reducing emissions. Unlike traditional diesel locomotives that emit substantial greenhouse gases, battery-powered ones have zero emissions during operation. Beyond environmental benefits, these locomotives are quieter in residential areas, addressing noise pollution concerns, and entail lower maintenance with fewer moving parts than their diesel counterparts.
The challenge has been to develop a light, compact, and reliable battery system powerful enough to do the job of pulling tons of weight for miles. That challenge is beginning to be met by lithium-ion battery technology. Such systems can now achieve multi-megawatt hour (MWh) levels in confined carriage spaces.
Enter the FLXdrive
On October 31, Wabtec Corp., a transportation solutions provider, and its launch customer, Roy Hill—an iron ore mining company majority-owned by Australia's Hancock Prospecting—celebrated the introduction of the FLXdrive battery locomotive. Claimed to be the world's first 100% battery-powered, heavy-haul locomotive for mainline service, the unveiling took place at Wabtec's design and development center in Erie, PN, attended by employees, customer executives, and government and community officials.
Roy Hill's FLXdrive battery-electric locomotive boasts an energy capacity of 7 MWh. Expected to yield a double-digit percentage reduction in fuel costs and emissions per train based on the route and the company's rail operations, the locomotive is set to embark on its 17,000-kilometer (10,500-mile) journey in 2024 for delivery to the Pilbara region of Western Australia, a premier mining precinct.
The innovative locomotive is powered by Wabtec's battery technology. Rafael Santana, President & CEO of Wabtec, expressed, "The FLXdrive locomotive represents a major step in the journey to a low-to-zero-emission future in the rail industry."
Gerhard Veldsman, CEO of Hancock Prospecting Group Operations, stated, "The FLXdrive locomotive represents not only a first for the Pilbara, but a first for the mining industry." He highlighted the locomotive's technological prowess, emphasizing the use of regenerative braking to charge its battery during downhill runs and utilizing stored energy for the return journey—a cycle that enhances energy efficiencies and reduces operating costs.
Currently, Roy Hill operates four Wabtec ES44ACi "Evolution Series" diesel-electric locomotives in a consist—that's a line of rail cars making up a complete train—pulling rail cars of significant length and tonnage. The FLXdrive, integrated into a hybrid locomotive consist with Wabtec diesel-electric locomotives, will recharge through regenerative braking during the trip. The locomotive's state-of-the-art energy management software manages overall train energy flow and distribution. To withstand the Pilbara heat, reaching temperatures of 55°C (130°F), the FLXdrive features a unique battery thermal management system using liquid cooling.
Sign up for the Weekly Current newsletter.
You May Also Like
---
Sep 12 - Sep 14, 2023
The battery community's greatest event The Battery Show brings together engineers, business leaders, top-industry companies, and innovative thinkers to discover ground-breaking products and create powerful solutions for the future.
LEARN MORE