EVs Drive Growth in Battery Separator Film Extrusion Lines
EVs Drive Growth in Battery Separator Film Extrusion Lines
Extrusion and stretching technology is leading charge toward safer high-density batteries.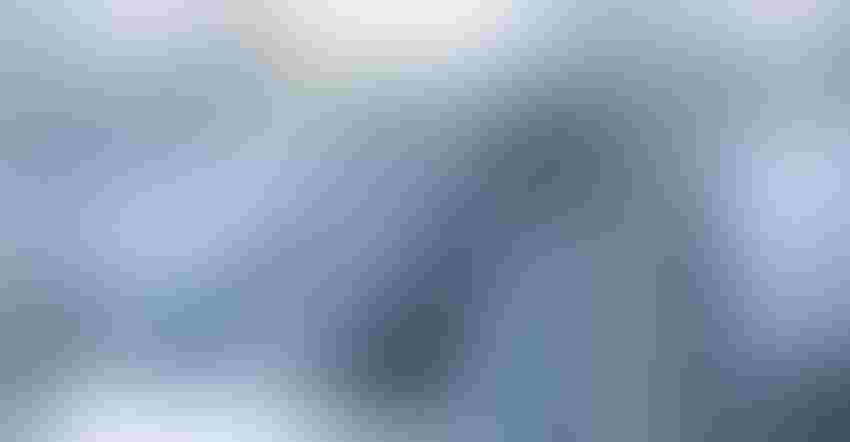 Image courtesy of Brückner Maschinenbau
Growth in the electric vehicle (EV) market is spurring increased demand for film extrusion stretching lines used to manufacture battery separator films (BSFs), and equipment supplier Brückner Maschinenbau is at the forefront of serving the industry with state-of-the-art machinery. At K 2022, the supplier unveiled details of its latest offering — a 6-m-wide line with an associated increase in output of over 20% versus the previous 5.5-m-wide line.
In addition, Brückner's sequential and simultaneous stretching technology for capacitor films has been further developed: The focus is on higher film yield and optimized film properties, especially for films in the 2-µm range.
Speaking to PlasticsToday at the show in Düsseldorf, Germany, Christian Aigner from Brückner's service arm, Brückner Servtec, estimated that more than 300 production lines would need to be installed over the next 10 years to satisfy demand for BSFs. Brückner and Japanese equipment supplier JSW currently dominate the market for supply of such machinery.
High-molecular-weight polyethylene (HMWPE) converted via the wet process with the addition of a ceramic coating has emerged as the technology of choice for BSF production, according to Dr. Jürgen Breil of BO-Film Consulting and formerly with Brückner. "Pore size uniformity is better [than oriented PP film made with the dry process]. You get better mechanical strength and better isotropic properties, which are all important for EVs where safety is critical," he notes. "There is also more opportunity to downgauge, which enables higher energy density in lithium-ion batteries."
Solid-state batteries are in the early stages of development for EVs, and this cell format does not require BSF usage. Breil cautions, however, that solid-state batteries are a long-term play that will only emerge over a 15- to 20-year timeframe. He adds that original expectations regarding safety, energy density, and energy lifetime are "quite interesting to say the least."
Besides EVs, e-motorcycles, stationary applications such as storage systems for solar power, laptop computers, and mobile phones are also battery-hungry applications, albeit at scales an order of magnitude smaller than the EV market.
Sign up for the Weekly Current newsletter.
You May Also Like
---
Sep 12 - Sep 14, 2023
The battery community's greatest event The Battery Show brings together engineers, business leaders, top-industry companies, and innovative thinkers to discover ground-breaking products and create powerful solutions for the future.
LEARN MORE