Device Makes Residential Battery Storage, EV Charging Accessible to All Homes
Device Makes Residential Battery Storage, EV Charging Accessible to All Homes
ConnectDER meter socket adapter (MSA) eliminates the need for panel upgrades, greatly expanding electrification potential.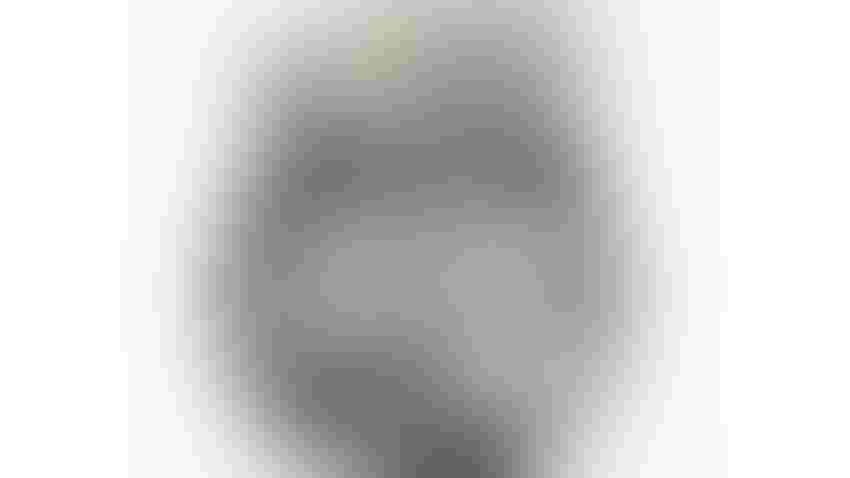 ConnectDER meter socket adapter
Image courtesy of ConnectDER
Imagine staring wistfully out your window during the next power outage wishing you had residential battery storage backup, but your house (and electrical panel) are on the older side. Or it would be really cool to drive an EV if only your condo complex had charging stations.
A Philadelphia-based company with $27 million in recent Series C funding behind it is set to change all that. ConnectDER (Distributed Energy Resources) makes electrical meter socket adapters (MSAs) that can be installed in about an hour, are situated between the meter and its socket, and are connectable to solar energy panels, battery storage setups, or EV charging connectors.
Because the MSA sidesteps an expensive electrical panel upgrade by plugging directly into the existing meter socket, homeowners can save thousands of dollars, ConnectDER says. The age of a home and the current that a conductor can carry continuously without exceeding its temperature rating become irrelevant. This surmounts major financial, connection, and safety obstacles to expanding electrification to more households, particularly older homes and lower- to middle-income neighborhoods.
ConnectDER  currently operates in 17 states, including New York, Arizona, Vermont, and Colorado, but that may be changing in the very near future. Earlier this year, the company announced a $27 million Series C round of funding led by Energy Innovation Capital.
Not new—but innovative
"MSAs are not necessarily new," Jon Knauer, ConnectDER vice president of policy and market strategy, explained to Battery Technology. "Utilities have used them for years for meter restoration and other internal functions. By comparison, ours is supporting customer applications, like residential EV connectors."
There have been cases cited where rewiring an existing home electrical panel to supply the required additional service would cost ten times the price of the charger, Knauer notes. In the case of connecting to solar panels or battery storage, rewiring the home's electrical panel would cost around $1,000 minimum.
And millions of homes—nearly half of all US homes by some estimates—would require a panel upgrade in order to accommodate solar energy panels, battery storage setups, or EV charging connectors. That's a significant limiting factor to battery storage or home EV charging for older or lower-income neighborhoods.
But by essentially acting as a power adapter for the home and plugging directly into the meter socket, the ConnectDER MSA avoids the need for rewiring entirely.
A slow grind
You might presume that, since every home has an electric meter (how else would your utility company bill you?), the idea of a meter socket adapter for new applications like battery storage or EV charging would follow a single interface and be immediately welcomed nationwide.
This is not the case.
"There's a lot of work going on," Knauer said. "There are many processes to work through on the state and local level. Different utilities have different interconnection rules and other regulatory requirements. It's definitely not a case of waving a wand and making everything happen."
To illustrate, in September, New Jersey passed a law requiring public electric utilities in the Garden State to authorize the installation and operation of a "meter collar adapter," as long as it meets specific requirements for safety, suitability, and adherence to the National Electrical Code. Utilities are required to authorize or deny approval of specific meter socket adapters for installation in their service areas within 90 days after a manufacturer submits an approval request. Knauer called this a team effort together with the state legislature, utilities, and solar and battery suppliers to make this happen for New Jersey.
"This is a step in the right direction to speed home solar and battery deployment and remove unnecessary hurdles from the homeowner's path," stated Thad Culley, Director of Public Policy at Sunrun, a home solar panel and battery installer. "We hope to see this trajectory continue across the nation with standardized interconnection and technical processes that ease the burden on people who want home solar and batteries while reducing costs and red tape for everyone."
For checking the availability status in your state or for more information, visit www.connectder.com.
Sign up for the Weekly Current newsletter.
You May Also Like
---
Sep 12 - Sep 14, 2023
The battery community's greatest event The Battery Show brings together engineers, business leaders, top-industry companies, and innovative thinkers to discover ground-breaking products and create powerful solutions for the future.
LEARN MORE