Fracking Technology is Used to Develop Pumped Hydro Storage System
Fracking Technology is Used to Develop Pumped Hydro Storage System
Two Texas companies will work together to build a grid-scale, underground, Geomechanical Pumped Storage system.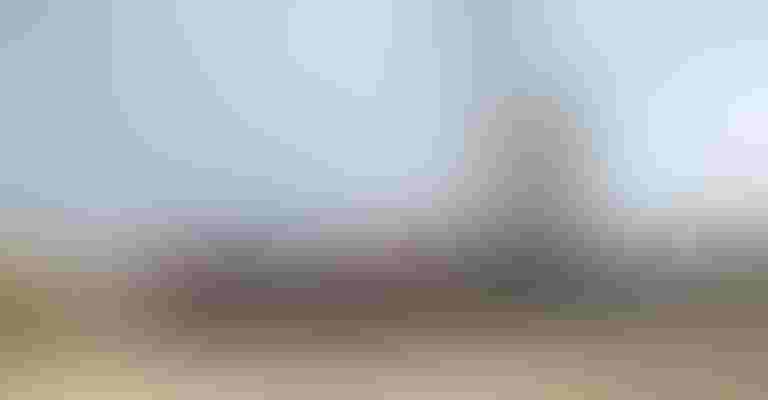 Image Courtesy of Quidnet Energy
For variable renewable energy resources like solar and wind power to be viable, they must have some form, of energy storage associated with them. Lithium-ion and flow batteries are electrochemical ways of storing energy, but they are not the only solution, particularly when vast amounts of energy must be stored. In fact, pumped hydro storage is the largest form of grid energy storage, accounting for up to 95 percent of all installed grid storage worldwide.
Conventionally, pumped hydropower methods rely on two connected reservoirs that sit at different levels. When the sun is shining or the wind is blowing, renewable energy is used to pump water from the lower reservoir to the upper one, effectively storing the energy. At night or when demand is high, the water from the upper reservoir flows downward, through a water turbine that generates electricity from the flow of the water back to the lower reservoir.
The problem with reservoir hydro systems is that the storage reservoirs require significant space which can have environmental and social impacts.
Underground
A company in San Antonio, Texas called Quidnet Energy has developed an alternative way to do pumped hydro that doesn't require as many environmental issues. The innovative Geomechanical Pumped Storage (GPS) energy storage technology pumps water deep underground and stores it between impermeable rock layers. The rock performs like a natural spring and holds the water under pressure. When the project is called upon to supply electricity, the pressurized water is released to power a hydroelectric turbine that generates emission-free electricity. The entire process is closed-loop to conserve water resources.
CPS Energy and Quidnet Energy have announced a 15-year commercial agreement for an energy storage project employing the GPS technology. The project will be developed in two phases, starting with an initial one-megawatt (MW), 10-hour storage facility. CPS Energy has partnered with Quidnet under an agreement that will allow time for both parties to explore this type of technology. CPS Energy will have the option to expand the project to provide 15 MW as the project matures.
The GPS technology employs much of the same expertise, workforce, and supply chains as the oil and gas industry use for fracking.
"The CPS Energy team is dedicated to serving our customers with reliable, safe, secure, and resilient service," said CPS Energy Interim President & CEO Rudy Garza in a Quidnet news release. "New technologies like Quidnet's GPS energy storage can enhance reliability and enable us to expand our renewable power resources and explore new technologies as we build our path for the future. Incorporating Quidnet's homegrown-Texan energy storage solution allows us to create a cleaner electric supply while supporting our local energy industry workforce and lowering costs for our customers."
Previously, Quidnet developed Texas energy storage test sites in Medina and San Saba Counties. It is working on pilot projects in Ohio, New York, and Alberta, Canada. The company is backed by Breakthrough Energy Ventures, Evok Innovations, Trafigura, and other investors and has received support from the U.S. Department of Energy, the New York State Energy Research and Development Authority, and Emissions Reduction Alberta.
Kevin Clemens is a Senior Editor with Battery Technology.
Sign up for the Weekly Current newsletter.
You May Also Like
---
Sep 12 - Sep 14, 2023
The battery community's greatest event The Battery Show brings together engineers, business leaders, top-industry companies, and innovative thinkers to discover ground-breaking products and create powerful solutions for the future.
LEARN MORE