Cyclic Materials on Recycling REEs, Critical Battery Materials
Cyclic Materials on Recycling REEs, Critical Battery Materials
Cyclic Materials' CEO unveils innovations in rare earth elements and other critical battery materials recycling. Explore their cutting-edge Mag-Xtract and Hydrometallurgy technologies.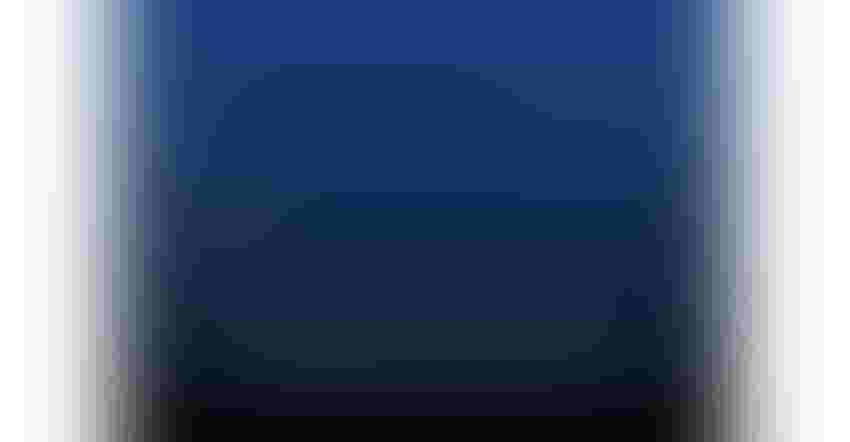 Rare earth elements on the periodic table
PeterHermesFurian/iStock / Getty Images Plus
In an era driven by technological advancements, the demand for rare earth elements (REEs) and critical battery materials has surged, powering everything from smartphones to electric vehicles. However, the extraction and disposal of these vital resources pose environmental challenges. In this article, we delve into the innovative world of recycling REEs and critical battery materials, exploring sustainable solutions that mitigate the ecological impact of these essential components.
At the forefront of this movement is Ahmad Ghahreman, the CEO of Cyclic Materials, one of the companies committed to revolutionizing the recycling landscape. In an interview for Battery Technology, Ghahreman shares insights into the company's groundbreaking initiatives, shedding light on how recycling technologies can meet the escalating demand for these materials and contribute to a greener and more sustainable future. Join us as we unravel the intricacies of recycling rare earth elements and critical battery materials and discover the transformative potential of Cyclic Materials' visionary approach.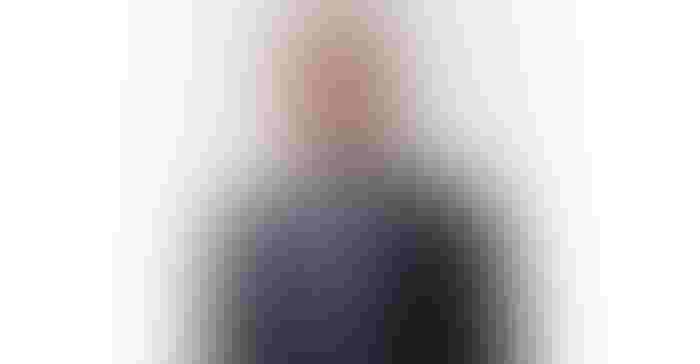 Ahmad Ghahreman, CEO of Cyclic Materials. Image courtesy of Cyclic Materials.
Could you provide more details about the technology developed by Cyclic Materials for recycling REEs and other critical battery materials? What makes it unique and innovative compared to existing recycling methods?
Cyclic Materials CEO Ahmed Ghahreman: Cyclic Material's patent-pending advanced metals recycling technology takes end-of-life consumer products and produces high-quality REEs and other critical materials for developing batteries, electric motors, and other products critical to modern life. We have two proprietary technologies. The first, Mag-Xtract, separates magnets and extracts critical metals (such as copper, aluminum, and steel) from end-of-life (EOL) products. The second is a Hydrometallurgy technology that recovers REEs from the reclaimed magnets. Our technology is unique because it is both magnet-agnostic and the first in the world to produce mixed rare earth oxide from recycled products.
We are also the only advanced metals recycling company with a holistic view of the magnet supply chain, from EOL products to raw materials for magnet manufacturing. Unlike most of our competition, we believe we should isolate and recycle magnets from EOL products rather than just process already isolated magnets. The latter group is only a very small portion of the market.
How does Cyclic Materials plan to scale up this recycling technology to meet the increasing demand for REEs and critical battery materials? Are there any specific expansion plans or partnerships in place to achieve this on a scale?
Ghahreman: A year ago, in October 2022, Cyclic Materials completed an initial production run at our pilot magnet recycling plant, providing large samples to supply chain partners—including magnet and automobile manufacturers. In the past year, we have also signed memorandums of understanding with Swedish electric vehicle manufacturer Polestar to create closed-loop recycling pathways for REEs, and with French chemical company Solvay to partner on the production and supply of recycled mixed rare earth oxides (rMREO).
In April 2023, we partnered with Arnold Magnetic Technologies Corporation, a leading global manufacturer of high-performance magnets and more for mission-critical applications, to work together to develop a rare earth recycling program and create a circular supply chain for rare earth materials. Cyclic Materials plans to recycle all elements from Arnold's supply feed of permanent magnets made from rare earth materials, offering a broader range of recycled materials at a much higher yield. In turn, Arnold will source recycled rare earth samarium, neodymium, dysprosium, and cobalt from Cyclic Materials.
Also in April, Cyclic Materials raised a $27M Series A in a round led by Energy Impact Partners and BMW i Ventures. Other participants included Fifth Wall, Bioindustrial Innovation Canada (BIC), and existing investor Planetary Technologies Capital. This funding round raised the total capital to over $33M USD and will contribute to scaling our technologies. Canada's Sustainable Development Technology Council (SDTC) also awarded Cyclic Materials a $3.6M grant in February 2023. We are making significant progress on scaling up our two technologies. Stay tuned—we will have exciting news soon.
Recycling REEs and other materials is essential for building a circular, domestic supply chain. Can you share insights into the environmental and economic benefits of recycling these materials compared to traditional mining and production methods?
Ghahreman: There are many benefits to recycling REEs and other critical materials, particularly when you compare the small impact of recycling to the environmental destruction caused by the mining process. Cyclic Materials' recycling process produces just 15% of the CO2 emissions and consumes just 2% of the water that the rare earth mining industry does to produce the same amount of material. Additionally, our process produces next to nothing in solid waste and does not contribute to radioactive pollution. To confirm these numbers, we had a third party run an Environmental Benefits (EB) study this summer. We are also currently undergoing another third-party, full life cycle assessment (LCA) on our process and expect the results will be even better than the initial EB study.
From an economic standpoint, creating a circular supply chain for these materials in North America can provide a secure and reliable source of these critical metals from now into the future. Currently, most of these materials are mined and processed in other countries and are thus exposed to the risk of export restrictions and geopolitical tensions. 
What challenges or obstacles does Cyclic Materials foresee in achieving a fully circular supply chain for magnet materials, and how does the company plan to address these challenges?
Ghahreman: Three main challenges face the development of a circular supply chain for magnet materials. The first challenge is identifying and acquiring feedstock for recycling. But as the adoption of electric vehicles increases, Cyclic Material will have more and more automobile feedstock for our operations.
The second challenge is regulatory. About 80% of EOL automobiles in the US are recycled, compared to 95% in the EU, as required by regulations. North American regulators need to shift towards a circular economy mindset, improving recycling policies for the automobile and other technology industries. This will improve circular business opportunities and critical materials access, resulting in a positive impact on the planet.
The final challenge is shipping and lead time disruptions in manufacturing supply chains. Following the COVID-19 pandemic, supply chain constraints for capital equipment have become a challenge for nearly every industry—one we are not immune to. We have no control over these delays, which can hold up projects anytime.
Despite these challenges, I see plenty of opportunity. Circular solutions in the critical materials industry are accelerating, and our team is full of technical individuals with a problem-solving mindset and a deep focus on our goals and growth.
How do you envision the future of clean energy technologies?
Ghahreman: The world's environmental challenges are numerous and multifaceted. Luckily, clean energy technologies will continue to emerge to tackle these issues if governments, universities, investors, and other stakeholders continue to prioritize them. It is important that we support and trust researchers, innovators and entrepreneurs driven to solve these challenges daily.
One area where we will continue to witness tech innovation is in the circular economy. These technologies transform low-value or waste feedstocks into desirable products. The ethos of the circular economy is humble: be resourceful and minimize waste—a mission that appeals to a broad spectrum of the population.
Additionally, the circular economy and the technologies that champion it are not as sensitive to the whims of politics.  At Cyclic Materials, we find hidden value in magnet production waste, e-devices, and old motors to rebuild the building blocks of rare earth magnets. Creating a circular supply chain for rare earth magnets greatly benefits local environments, governments, and consumers.
Sign up for the Weekly Current newsletter.
You May Also Like
---
Sep 12 - Sep 14, 2023
The battery community's greatest event The Battery Show brings together engineers, business leaders, top-industry companies, and innovative thinkers to discover ground-breaking products and create powerful solutions for the future.
LEARN MORE