Reducing Flammability & Boosting Dielectric Strength in EV Batteries: A PSA
Reducing Flammability & Boosting Dielectric Strength in EV Batteries: A PSA
PSA—short for pressure-sensitive adhesive, that is: Let's go to the tape.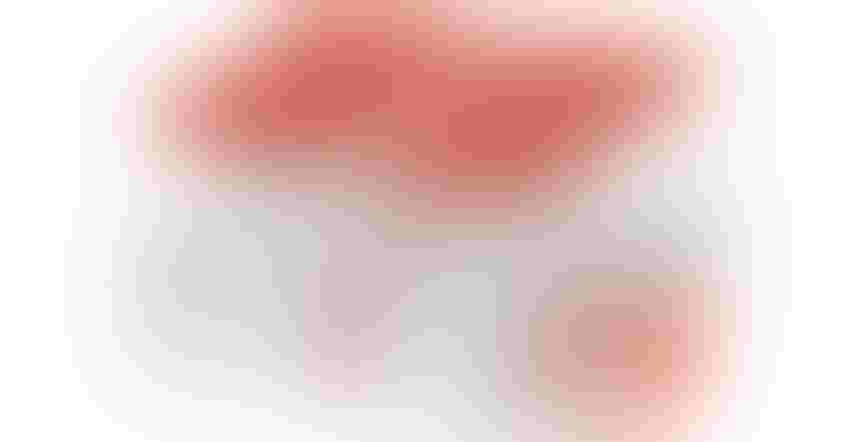 Pressure Sensitive Adhesive tapes provide space-saving benefits compared to other bonding methods when used to enhance electrical insulation.
Image courtesy of Avery Dennison Performance Tapes
Scott Krusinski, Product Manager, Automotive and Other Transportation, Avery Dennison Performance Tapes
Pressure-sensitive adhesive (PSA) tapes have several advantages over other bonding methods in enabling the production efficiency EV battery cell and pack manufacturers need to meet skyrocketing demand. They provide immediate bonding that eliminates the cure times required with liquid coatings. In addition to accelerating production, that enables the tape to be used as an aid in assembly. Based on the requirements in the Inflation Reduction Act, they can even play a role in helping manufacturers ensure batteries qualify for incentives. 
But PSA tapes do more than just provide strong bonding solutions that enhance structural integrity in EV batteries. They bring added functionality that supports key design criteria related to safety and performance. Like the batteries themselves, PSA tapes are continuing to evolve, and the latest PSA innovations focus on helping EV battery manufacturers reduce flammability and improve dielectric strength. 
Reducing flammability
A new generation of flame-retardant adhesives and filmic materials are now available that can reduce flammability in multiple EV battery applications while supporting thermal runaway protection. 
Acrylic, rubber, and silicone-based adhesives have been developed that meet UL 94 V-0 standards and other flame requirements. These adhesives are paired with polyester tape in single or double-sided constructions for EV batteries, like Avery Dennison's Flame Tough solutions.
The unique capabilities of these tapes have made them a common solution for supporting thermal runaway protection in cylinder, pouch, and prismatic cell battery designs. The adhesives create a strong bond with commonly used flame-retardant materials such as ceramics and mica. When used with fibrous flame-retardant materials, single or double-sided tape constructions encapsulate the fibers to prevent dusting while also adding dielectric strength. The use of easy-release liners in these applications helps prevent the cohesive failure of the delicate fibrous material during production. 
Where reducing limitability is a key design concern, these same materials can be used in place of general automotive adhesives for cell-to-cell bonding in pouch and prismatic cell battery designs, providing a bonding solution that will not contribute fuel to a fire that has started. They are also applicable in compression padding, thermal interface material bonding, and other applications.
With the availability of acrylic, rubber, and silicone-based adhesive chemistries, solutions can be tailored to support the specific requirements of the substrates used in today's—and tomorrow's—battery designs. For example, when Poron is used for compression padding, a Flame Tough acrylic adhesive can meet application requirements whereas if silicone foam pads are used, a silicone adhesive can be specified. The same is true in thermal interface material bonding applications where adhesives are available for both silicone and non-silicone-based materials. The recent introduction of rubber-based adhesives that meet UL-94 V-0 standards ensure Flame Tough PSA tape solutions are available for manufacturers designing away from metal components to various LSE plastics.
Boosting dielectric strength
When used for cell-to-cell bonding, compression padding, and cell wrapping applications, PSA tapes provide a quick and robust way to boost dielectric strength in EV battery packs. The newest development on this front is the availability of conformable dielectric tapes.
Designed specifically for the EV battery marketplace, this single-sided conformable tape features enhanced stretching properties that allow better bonding with contoured and raised surfaces while the conformable facestock prevents electrical arcing. The tape uniformly maintains its thickness and conforms to sharp corners without splitting.
When used to enhance electrical insulation, PSA tapes provide space-saving benefits compared to other bonding methods. Liquid coatings often have to be at least 150 microns thick, while PSA tapes can provide the same dielectric strength at half the thicknesses.  
Specialized application expertise
Manufacturers choosing PSA tapes to reduce flammability, boost dielectric strength, and improve production efficiency have a broad range of adhesive chemistries and tape constructions available to tailor solutions to the application. They also benefit from deep application expertise within PSA manufacturers, their converter partners, and a strong supply chain ready to scale with production capacity.  
As EV batteries continue to evolve, new needs will need to be met. Converters and material manufacturers are well-positioned to work with battery manufacturers, tier suppliers, and OEMs to address new design requirements as they emerge. For more information, visit tapes.averydennison.com/evbattery.
Note: Avery Dennison will be exhibiting at The Battery Show North America in Novi, MI, Sept. 12–14, 2023
Sign up for the Weekly Current newsletter.
You May Also Like
---
Sep 12 - Sep 14, 2023
The battery community's greatest event The Battery Show brings together engineers, business leaders, top-industry companies, and innovative thinkers to discover ground-breaking products and create powerful solutions for the future.
LEARN MORE