EPA's New Pro-EV Emission Standards: Lawmakers & Carmakers Respond
EPA's New Pro-EV Emission Standards: Lawmakers & Carmakers Respond
Tailpipe rules that could make two-thirds of new car sales electric by 2032 are generating reactions.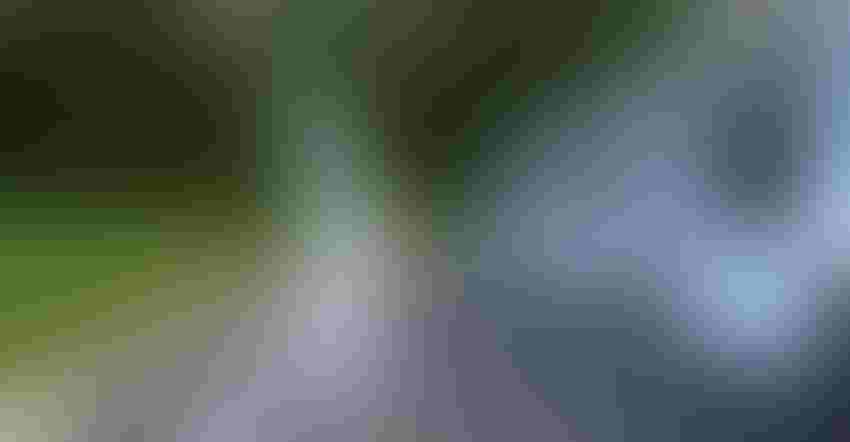 Stricter tailpipe emissions, if enacted, could result in two-thirds of all new cars sold from 2032 being EVs.
Credit: 3alexd / iStock via Getty Images
On April 12, the US Environmental Protection Agency (EPA) announced new proposed federal vehicle emissions standards designed to speed the transition to a clean-energy, fully electric-vehicle (EV) auto industry. The proposals would "avoid nearly 10 billion tons of CO2 emissions, equivalent to more than twice the total US CO2 emissions in 2022, while saving thousands of dollars over the lives of the vehicles meeting these new standards and reduce America's reliance on approximately 20 billion barrels of oil imports," according to an EPA news release.
This will happen because the stricter tailpipe emission standards being proposed for light-, medium-, and heavy-duty vehicles for model year 2027 and beyond would result in about two-thirds of new car sales being EVs by 2032, according to EPA Administrator Michael S. Regan. By any measure, the proposals are, in Regan's own term, "ambitious."
What the proposals are—and aren't
Some early coverage of the announcement has simplified just what the proposals demand, describing them as a mandate to the auto industry to accelerate its move from internal-combustion engine (ICE) powered cars to EVs—a demand, in other words, to get EVs, specifically, on the road in that proportion by 2032. That's not exactly the case.
The EPA announcement states that the proposal "considers a broad suite of available emission control technologies, and the standards are designed to allow manufacturers to meet the performance-based standards however works best for their vehicle fleets. EPA projects that for the industry as a whole, the standards are expected to drive widespread use of filters to reduce gasoline particulate matter emissions and spur greater deployment of CO2—reducing technologies for gasoline-powered vehicles."
And then it goes on to note that "The proposed standards are also projected to accelerate the transition to electric vehicles."
In other words, EPA isn't telling the industry, "EVs—or else!" If some genius in a Ford or GM research lab discovers a gasoline substitute that burns without producing carbon and maybe (why not?) smells faintly of fresh lilac, the EPA's response would be, "Bring it on—problem solved!"
Here in the real world, however, the EV solution, however difficult to implement in this ten-year time frame, seems the only viable solution.
Does this distinction matter? Of course, it does. The EPA's mandate is to identify and minimize environmental risks to the population, and the risks from tailpipe emissions are well documented. What is not in its mandate is telling the auto industry how to run its business, or what it should specifically do instead of continuing to produce great amounts of car exhaust.
(If my barbecue grill flares up and sets the patio furniture and house on fire, I'll want the fire department to show up and put the fire out. But I won't expect them to stick around and make suggestions as to what I should make for dinner instead.)
Carmakers respond
The EPA announcement has been greeted with somewhat wary support by the auto industry.
In a blog post, John Bozzella, CEO of the Alliance for Automotive Innovation, a trade group representing GM, Ford, and other auto OEMs, wrote that "EPA's proposed emissions plan is aggressive by any measure," noting that it exceeds the Biden administration's 50% EV sales target for 2030, announced less than two years ago.
Reaching half was always a "stretch goal," dependent on manufacturing incentives and tax credits to make EVs more affordable, Bozzella wrote.
"The question isn't can this be done, it's how fast can it be done, and how fast will depend almost exclusively on having the right policies and market conditions in place to achieve the shared goal of a net zero carbon automotive future," he finished.
In the Detroit Free Press, reporter Todd Spangler quotes General Motors Senior Manager of Public Policy Communications Matt Ybarra as saying that "while GM backs towards achieving an 'all-electric future,' more investment in manufacturing and charging stations is needed."
"Ford, meanwhile, said it would 'continue to work with the EPA and other stakeholders to set standards that are good for our customers and communities, the auto industry and the environment,'" Spangler wrote. He went on to quote a Stellantis spokesperson as showing support but, in an echo of Bozzella, being "surprised that none of the alternatives align with the president's previously announced target of 50% EVs by 2030."
Meanwhile, in a news release, the UAW stated its support for the electrification goals, while insisting they be met with a unionized workforce.
"We will carefully review the EPA's proposals and look forward to working with the Biden Administration in pursuit of standards that are good for workers and the environment," the statement reads. "A transition to electric vehicles will not succeed without economic justice for the workers who make the auto industry run.  …  Forcing workers to decide between good jobs and green jobs is a false choice. We can and must achieve both. … We can have both economic and climate justice—and that starts by ensuring that the electric vehicle industry is entirely unionized."
Lawmakers respond
The response from Washington DC lawmakers seems to be largely divided along the usual party lines. Spangler in the Free Press quotes US Rep. John Moolenaar, R-Caledonia, as saying "The Biden administration's new rules will all but force Americans to buy electric cars. This is wrong. We need competition and policies that let Americans choose the vehicles that best meet their needs."
NPR points out that "Republican states, led by Texas, have already sued the EPA over the current version of these vehicle standards, arguing that the body overstepped its authority in crafting those rules with an eye to EV adoption." And that the new proposals are much more ambitious than those were.
Meanwhile, US Rep. Debbie Dingell, D-MI, 6th District, released a statement supporting the goals but sharing that concern about the workforce described by the UAW:
"We must accelerate domestic electric vehicle development, manufacturing, and deployment, but in doing so, we must not leave behind the working men and women who have built their lives and careers in the auto industry. … [A]s we continue to move toward a clean energy future, we must ensure we are prepared by implementing policies that prioritize our workers, make EVs more affordable and accessible to consumers, build out our nationwide charging infrastructure, and reinforce our power grid."
The proposed EPA regulations are open for public comment—and all of the stakeholders can be expected to draft more specific responses about what they think is fair or even possible if the regulations are adopted. Battery Technology will continue to follow the story.
Sign up for the Weekly Current newsletter.
You May Also Like
---
Sep 12 - Sep 14, 2023
The battery community's greatest event The Battery Show brings together engineers, business leaders, top-industry companies, and innovative thinkers to discover ground-breaking products and create powerful solutions for the future.
LEARN MORE