Factorial Energy CEO: 'Competition for Building Factories Will Be Fierce'
Factorial Energy CEO: 'Competition for Building Factories Will Be Fierce'
Factorial Energy CEO Siyu Huang talks solid-state battery tech, the state of the industry, and what's coming in 5 years.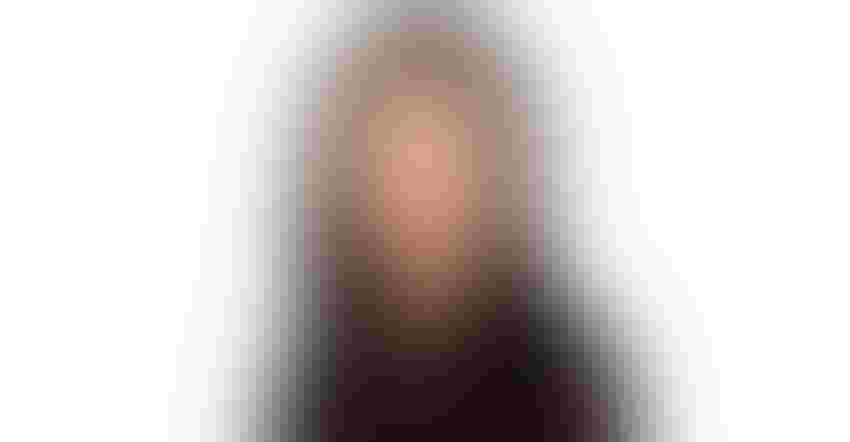 Factorial Energy CEO Siyu Huang.
Image courtesy of Factorial Energy
Woburn, MA, based Factorial Energy had an exciting 2022: Over the summer it raised $200 million as part of a Series D round of funding that was led by Mercedes-Benz and Stellantis NV. The company has Joint Development Agreements (announced in late 2021) with Mercedes-Benz, Stellantis and Hyundai, three of the top 10 global automotive manufacturers, to commercialize Factorial's batteries.
In August, the company held a groundbreaking event for its new advanced manufacturing facility being built in the Boston suburb of Methuen, Mass. This pilot production facility will enable the company to scale its large format cell output and produce batteries for customer testing.
In November, it announced plans to open an EV battery facility in South Korea; in December it announced it will also begin operations in Japan.
Factorial's technology is said to provide a high level of operational safety and extend EV driving range up to 50 percent, addressing two key factors to broad consumer adoption. Its drop-in compatibility with existing lithium-ion battery manufacturing infrastructure reduces costs and the complexity of changing to a different battery technology for auto manufacturers.
Factorial's advances are based on its trademarked 'FEST' (Factorial Electrolyte System Technology), which leverages a proprietary solid electrolyte material that enables safe and reliable cell performance with high-voltage and high-capacity electrodes at room temperature. Earlier this year, Factorial became the first to reach the 40 Amp-hour benchmark with a solid-state cell that works at room temperature, demonstrating the scalability of the FEST electrolyte.
The company boasts another still-too-uncommon aspect: Its CEO is a woman: Co-founder Siyu Huang.
Battery Technology had the opportunity to interview Ms. Huang about Factorial Energy, its technology, and how she views the current and future of solid-state batteries.
The company:
What inspired you to start Factorial?
Factorial Energy CEO Siyu Huang: Sustainability has been the core founding vision of Factorial.  Our three founders have more than 75 years of experience across clean tech such as fuel cells, solar cells, biofuel, and batteries. We realized years ago that batteries can drive the transition to clean tech and we believe EV batteries will be the key to the transformation. When we built our first venture on high-capacity cathode material to deliver EVs with longer driving range, we realized that conventional lithium-ion battery chemistry is hitting its theoretical limits in energy density and safety. With the goal of delivering next-generation batteries with higher energy density, with longer driving range and to maintain safety expectations in a cost-effective way, we started the solid-state project about six years ago, which became Factorial.
What are the pros and cons of being a female CEO in 2023?
Huang: Pros: Gives the entire company a great perspective on the value of having a diverse workforce. We're building a strong culture of diversity, equity and inclusion, one that values humility, meritocracy and transparency. We believe that no human being is perfect but having a diverse team with complementary talents is powerful.
Cons: No cons. Although statistics show that female CEOs need to work harder to break through with funding sources and in other areas of the business, that's who I am and with our incredibly supportive board and investors, we've been able to accomplish a lot. Reputation and credibility go a long way once you prove it.
Factorial Energy solid-state cell.
How do your partnerships with Stellantis and Mercedes-Benz work for Factorial?
Huang: We can't comment on the exact nature of our agreements as they are confidential. We can say that we appreciate the partnerships and believe they will offer win-win scenarios for both companies and, eventually, for the buyers of our partner's vehicles.
What is the next step for Factorial?
Huang: We have our heads down now, working to fulfill the agreements with our partners while furthering the development of our technology for real-world use. The most immediate steps are completing the construction of our new pilot factory in Methuen, MA, and delivering the samples that will be built in that facility for our partners.
The technology:
What can you tell us about the technology within Factorial's solid-state battery?
Huang: Our electrolyte can be described as a multi-component system, hence the name FEST: Factorial Electrolyte System Technology. We use a combination of an advanced polymer and a liquid component that is less flammable than today's conventional organic electrolytes. This combination allows us to achieve high thermal—not flammable until at least 200 degrees C—and electrochemical stability, while maintaining flexibility to mechanically stabilize the system. Importantly, we can use a large part of the current manufacturing process for existing lithium-ion batteries, potentially increasing the speed to market.
The market:
What are the challenges/threats in the solid-state battery market?
Huang: A big challenge related to material procurement is the supply chain, particularly for lithium metal in desired quality and quantity. Fortunately, we have gained experience in obtaining supplies from third parties and we receive appropriate support from our partners and investors. Another challenge relevant to the conventional lithium-ion battery market is attracting the right talent to support our growth. To tackle this, it is important to look for interdisciplinary talent, to promote remote work where possible and to ensure a positive working atmosphere.
What trends do you see in the battery market today?
Huang: First, the Inflation Reduction Act (IRA) will help US-based companies like Factorial compete to build cells and batteries on US soil. We expect the demand for batteries to continue to increase and competition for building factories to be fierce.  Other trends include the greater focus and awareness on the importance of battery safety. Future EV customers will want confidence that their EVs will be safe to drive. Our FEST (Factorial Energy System Technology) allows for higher energy density batteries that consumers want so they can drive longer distances, while being safer than conventional Li-ion batteries.
The future:
How do you see the future of the EV battery market?
Huang: This is a very exciting time for EVs. We believe the pace of conversion to EVs will continue to increase over the next several years. We expect the demand for batteries to be high, as will the performance demands to produce vehicles with longer range and faster charging while being safe. We believe that Factorial, with FEST, is in a great position to support the needs of future EV customers.
Where do you see Factorial in five years?
Huang: We believe that we will be operating one or more high-production Gigafactories to service our partners. Further, we hope that we continue to build a company that attracts high-level talent and high-character people who want to be part of something bigger than themselves.  We want our people to be proud to work here, to make a positive contribution to society, and to have fun.
Sign up for the Weekly Current newsletter.
You May Also Like
---
Sep 12 - Sep 14, 2023
The battery community's greatest event The Battery Show brings together engineers, business leaders, top-industry companies, and innovative thinkers to discover ground-breaking products and create powerful solutions for the future.
LEARN MORE