GM, Netflix to Super Bowl Fans: '(EV) Representation Matters!'
GM, Netflix to Super Bowl Fans: '(EV) Representation Matters!'
The GM/Netflix Super Bowl ad starring Will Ferrell made a case for representation that one usually associates with marginalized populations—not cars. Will it connect?
Screenshot of Will Ferrell's Superbowl ad for GM and Netflix.
Image courtesy of YouTube
Viewers of this week's Super Bowl game saw an entertaining, if surprising, commercial, courtesy of strange bedfellows General Motors and Netflix. In the commercial, comedian/actor Will Ferrell rolls though the milieus of a variety of Netflix hits such as Army of the Dead, Squid Game, and even Bridgerton—while driving an EV.
The reason for the quick jaunt through the familiar (to Netflix users, anyway) but extremely different worlds, Ferrell tells us, is to announce Netfix's new promise to offer more EV representation in its programming and to encourage other providers to do likewise.
"Entertainment has a huge impact on culture. We want to make EVs famous on streaming, small and silver screens to build an EV culture through storytelling that incorporates the experiences of driving and owning an EV," stated GM Global Chief Marketing Officer Deborah Wahl in a February 2 news release. "Netflix is a great partner because of the company's compelling storytelling, commitment to sustainability and track record of sparking conversations that shape cultural trends. We are united in creating a better, more sustainable future for our world as we bring everybody in on EVs."
As a result of the partnership, Netflix states it is supporting and educating creators, helping them to better understand how EVs can complement and enhance their stories. Over the course of the next year, GM EVs will be seen in select Netflix shows and films, including Love is Blind, Queer Eye and Unstable, which will feature the Chevrolet Bolt EUV, GMC HUMMER EV Pickup and Cadillac LYRIQ respectively.
"At Netflix, we create shows and films that can influence culture and spark meaningful conversations," stated Netflix Chief Marketing Officer Marian Lee. "GM is a cultural leader in the auto industry and we are proud to partner with them in their efforts by amplifying the presence of electric vehicles in our shows and films."
In addition to Netflix's commitment to increase the presence of EVs on screen, the company says it is also "taking action to become more sustainable behind the camera."
A twist on 'representation' challenges
And that message may well be worth sharing—even with the high cost of Super Bowl-bound ad production and placement. To this editor, two things make this worth talking about here—beyond the fact that the ad itself is fun.
First, both companies clearly see the message that EVs deserve to be seen more in media—because EVs are here and they are not going away—to be a winner with viewers. Whether they're looking at millennial views of the need for climate change action or the continued interest in EV technology in general and GM's in particular, these companies have clearly concluded that this is a message that will connect.
But secondly is the twist this all is on a concept that viewers have become quite familiar with in recent years, namely representation.
"Representation matters," is an idea that has been championed for decades, since Harry Belafonte and Sidney Portier made strides in representing sympathetic Black men and, shortly thereafter, Diahann Carroll and Nichelle Nichols showed heroic Black women on 1960s television. From the late 60s, women were leading and breaking out of stereotypical roles in shows such as The Mary Tyler Moore Show. And as the 80s gave way to the 90s, television at last began to show gay characters as people rather than punchlines or tragedies.
And we were reminded as recently as the 65th Grammy Awards (broadcast a week before the Superbowl), that representation is still an issue for some and a reason to celebrate for others (including me) when singer Kim Petras, with Sam Smith, won the Grammy Award for Best Pop Duo/Group Performance for their song, "Unholy." This made Petras the first openly transgender artist to win a Grammy (and Smith the first non-binary artist to do so). In her moving acceptance speech, Petras thanked her mother as well as Madonna and the late transgender artist Sophie for their support and example. The audience reaction, inside the hall and later, across the media landscape, was largely effusive in its support for her.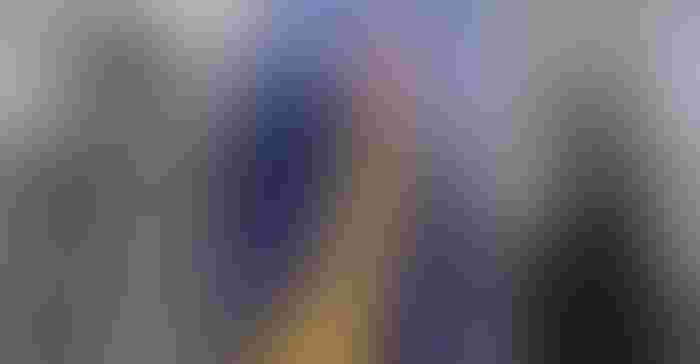 Performers Nichelle Nichols, Ellen DeGeneres and Kim Petras have fought the brave fight for representation in media. they are now apparently joined in the struggle by...EVs.
Marginalized populations...of cars.
One week later, and we're told once again that "representation matters'—but in this case we're not talking about marginalized populations but rather a kind of vehicle. Consciously or not, the messaging and presentation here feels like a continuing of tropes that go back decades to support the unfairly marginalized underdog.
Whether its effective or even appropriate to use tropes that were first used to battle centuries of injustice in order to bring about awareness (and sales) of EVs is a discussion you may think worth having. I'll listen.
But my point is this: The networks didn't risk putting on Diahann Carroll's "Julia," or putting Lt. Uhura on the bridge of the Enterprise, or allow Ellen and her TV character to come out publicly, until they were confident each would be a winner to a big chunk of their viewership.
Likewise, GM and Netflix wouldn't have made this investment in grabbing Superbowl eyes unless they were quite sure that the message of EV inclusion—because EVs are here and they're not going away—was a winner.
Sign up for the Weekly Current newsletter.
You May Also Like
---
Sep 12 - Sep 14, 2023
The battery community's greatest event The Battery Show brings together engineers, business leaders, top-industry companies, and innovative thinkers to discover ground-breaking products and create powerful solutions for the future.
LEARN MORE