How the US Can Catch China in the Battery Race
How the US Can Catch China in the Battery Race
A 30-year veteran of the battery industry who helped Tesla scale up its Austin Gigafactory explains what it will take for US battery manufacturers to better compete on the global stage.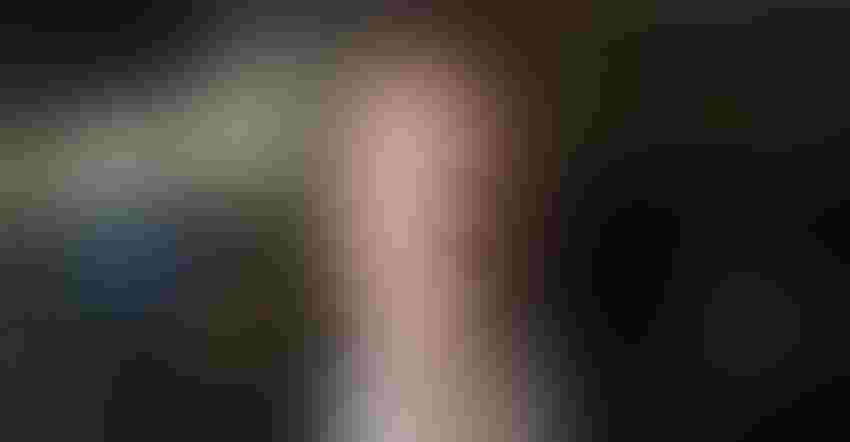 James Herbermann was recently brought on as vice president of manufacturing at American Battery Factory Inc.
Image courtesy of American Battery Factory Inc.
A 30-year career in the battery and energy storage industry has taken James Herbermann from introducing new materials and qualifying suppliers at Duracell in the mid '90s to stints at Saft, where he worked on batteries for the space market and Formula 1 race cars, and Tesla, where he helped the company scale up battery electrode processes at the Austin, TX, Gigafactory.
His newest role is vice president of manufacturing at American Battery Factory Inc. (ABF), the Utah-based lithium iron phosphate (LFP) battery manufacturer that's seeking to develop the first-ever network of LFP cell giga-factories in the United States. Herbermann has said he was drawn to ABF's mission to develop a domestic LFP supply chain, especially since the COVID-19 pandemic exposed gaps in the battery supply chain that the US has been unable to fill.
Battery Technology asked Herbermann about his new role, what it will take for the United States to better compete with China on batteries, and what advice he has for anyone seeking to build a career in batteries and energy storage.
Why is it so critical for the United States to develop a domestic battery supply chain?
​First, establishing a domestic battery manufacturing ecosystem is vital for the United States to achieve energy independence and make renewable energy a reality. Second, it will reduce our dependence on global resources and raw materials. And third, a domestic battery supply network will play a key role in meeting federal and state government climate change initiatives and "Made in the USA" national security requirements.
How did the U.S. get so far behind China when it comes to battery production?
Over the last 12 years, China significantly invested in the manufacturing compacity of lithium-ion cells and the United States did not. As a result, we simply have become comfortable outsourcing to China. Companies like Apple made it cool and almost fashionable to do so. China did an exceptional job executing a national strategy to be the world leader in not only making batteries, but also making the equipment that makes the batteries and synthesizing the critical raw materials needed.
What's needed for the U.S. to catch up?
First, our industry leaders and government need to regain control of defining and manufacturing the critical components of the battery supply chain. This requires capital investments in manufacturing capacity and includes investing in the fabrication of the equipment needed to manufacture critical components and raw materials.   
Second, we should make manufacturing cool again at colleges and trade schools. There are plenty of young Teslas and Edisons in America, but they are now accustomed to sending their ideas to China to have their manufacturing sector develop them to fruition.  
Before joining ABF you helped Tesla scale battery electrode processes at the Austin Gigafactory from pilot program to full-scale production. What lessons did you learn there?
Tesla is a great company, and one lesson I can share is that they recruit the best people from all over the world.    
What about ABF attracted you?
I came to ABF because I am inspired by the company's commitment to developing a domestic LFP cell supply chain along with its vision of helping our country achieve energy independence through energy storage. I'm excited to join ABF in their journey to address these historic challenges.
You've worked in battery manufacturing since the mid-90s. What feels different about the industry today than at any other point in your career?
​Quite simply, it's the growing demand for US-made batteries and other critical products. I think the pandemic showed our susceptibility to the dependency on foreign manufacturing. There is a national reawakening of American ingenuity and a desire to make manufacturing cool again.
What battery technologies are you most excited about today?
Solutions developed by companies that make it easy to track and take advantage of electricity usage. Solar is no longer an exotic energy source that only a few tech geeks use. It is becoming mainstream and cool to have solar panels.  I'm old enough to remember the energy crisis in the 70s and solar panels were discussed back then, but viable commercial solutions were not available.
As a chemical engineer and battery geek, I am happy that Lithium Ferrous Phosphate (LFP) is now recognized for its safety benefits and longer cycle life. Being a part of a US company like ABF that focuses on pioneering and scaling new and enhanced processes in cell manufacturing and design is really an amazing opportunity for me personally. I'm excited to start working with LFP again.
Any advice for young engineers hoping to stake out a career in batteries and energy storage?
If I may, let me include trade schools (mechanics, electricians, and control techs) with those young engineers. My advice is to do like Edison, Tesla and Dr. Goodenough. Never stop learning, never stop tweaking. Dr. Goodenough won the Nobel Peace Prize for his work on lithium-ion batteries while he was in his 60s and he is still learning and tweaking in his 90s at the University of Texas.  Our access to technical information has never been greater in human history.  So, stay in touch, stay involved and get your hands dirty with the latest technologies.
Sign up for the Weekly Current newsletter.
You May Also Like
---
Sep 12 - Sep 14, 2023
The battery community's greatest event The Battery Show brings together engineers, business leaders, top-industry companies, and innovative thinkers to discover ground-breaking products and create powerful solutions for the future.
LEARN MORE