Round Up: Can't Miss Battery Show & EV Tech Europe Digital Days Content
Round Up: Can't Miss Battery Show & EV Tech Europe Digital Days Content
Read on for the content you won't want to miss during the three-day battery and electric vehicle digital event taking place from May 18-20.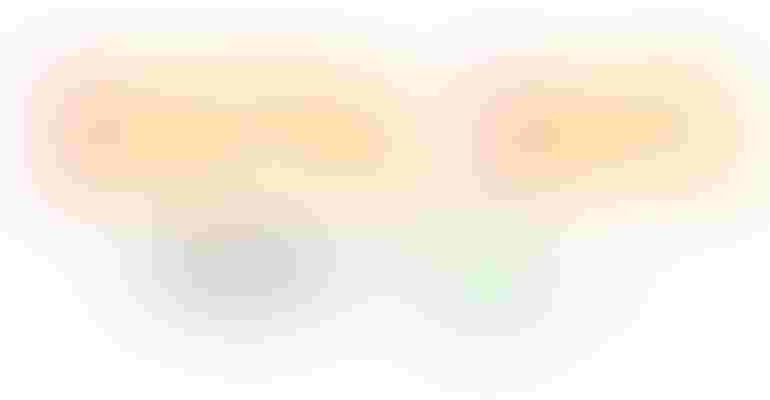 Scientists, engineers, marketers, and entrepreneurs will gather virtually and learn from one another at  The Battery Show & EV Tech Europe Digital Days, a three-day digital event filled with technical sessions, panels, networking opportunities, and digital sourcing, taking place on the 18th through the 20th of May.
The two-track digital conference will feature more than 50 sponsored webinars, lunch & learns, and paid conference sessions, all of which are dedicated to the future of the electric vehicle (EV) and hybrid & electric vehicle (H/EV) and addressing design challenges, raw materials, recycling, and future of Li-Ion battery production in Europe.
Registration for the three-day digital event is open to attendees and press:
Can't miss content:
Tuesday 18 May
Keynote: The EV Transition Needs an Adequate Policy Framework in Europe
Speaker: Jan Burdinski, executive director, Hyundai Motor Europe 
Keynote - Open to All: Outlining the Development of Volvo's Modular Electric Propulsion Traction Battery
Speaker: Klas Olsson, Manager - Traction Battery Concept and Industrialization, VolvoCars
Battery Market Forecasts: The Rechargeable Battery Market Worldwide and Main Trends 2020-2030
Speaker: Christophe Pillot, Director and Partner, Avicenne
Wednesday 19 May
Keynote: Investing in Building a Strong Pan-European Battery Chain
Speaker: Diego Pavia, CEO, EIT InnoEnergy, European Battery Alliance
Outlining the Faraday Institution's Research Projects to Make Step Changes in Battery Chemistries and Systems to Improve the Performance of Electric Vehicles
Speaker: Ian Ellerington, Head of Technology Transfer, The Faraday Institution
Silicon Anodes: Update on the Use of Graphene Nanotubes as a Critical LIB Component to Achieve Energy Density and Cycle Life Targets Set by Emerging EV Industry
Speaker: Andrey Senyut, CEO, OCSiAl Energy
Keynote - Open to All: Leaders Panel: Meeting demand for EV battery production in Europe; the rise of the giga factory
Moderator: James Frith, Senior Energy Storage Analyst, Bloomberg New Energy Finance
Benoit Lemaignan, CEO, Verkor

Kai-Uwe Wollenhaupt, President Europe & Vice President, SVOLT Energy Technology Company Ltd

Sebastian Wolf, Sr Director EU Operations and Managing Director, Farasis Energy Europe

Tom Einar Jensen, CEO, Freyr

Allan Paterson, CTO, Britishvolt
Thursday 20 May
Keynote Panel Debate: Reuse or Recycling: Managing Lithium-Ion Batteries to Enable Long Term Supply of Sustainable Battery Materials
Moderator: Markus Hackmann, Managing Director, E Mobility, P3 Automotive GmbH
Francisco Carranza Sierra, Sales VP, Automotive Cells Company

Tom Van Bellinghen, Marketing & Sales Director, Umicore

Anwar Sattar, Lead Engineer in Battery Recycling, Warwick Manufacturing Group
Battery Manufacturing: Deploying Advanced Lithium Battery Manufacturing Equipment to Support the Deployment of Gigafactories in Europe
Speaker: Stefano Saguatti, Battery Senior Expert, Manz Italy
Open to All - Beyond Lithium-Ion Panel Debate: Solid State Battery Feasibility; When & How Will We Get There?
Chair: Dr Xiaoxi He, Principal Technology Analyst, IDTechEx
Holger Althues, Division Manager, Fraunhofer

Pirmin Ulmann, Co-Founder & CEO, b-science.net

Mark Copley, Associate Professor of Electrochemical Materials, WMG, University of Warwick
The Battery Show & EV Tech Europe Digital Days conference agenda can be found here. 
Kevin Clemens is a Senior Editor with Battery Technology.
Sign up for the Weekly Current newsletter.
You May Also Like
---
Sep 12 - Sep 14, 2023
The battery community's greatest event The Battery Show brings together engineers, business leaders, top-industry companies, and innovative thinkers to discover ground-breaking products and create powerful solutions for the future.
LEARN MORE