'Drop-In' Anode Material Improves Energy Density & Charging Time
'Drop-In' Anode Material Improves Energy Density & Charging Time
Ionic MT's Ionisil nano-silicon product for Li-ion cell manufacturers is tested and ready, the company says.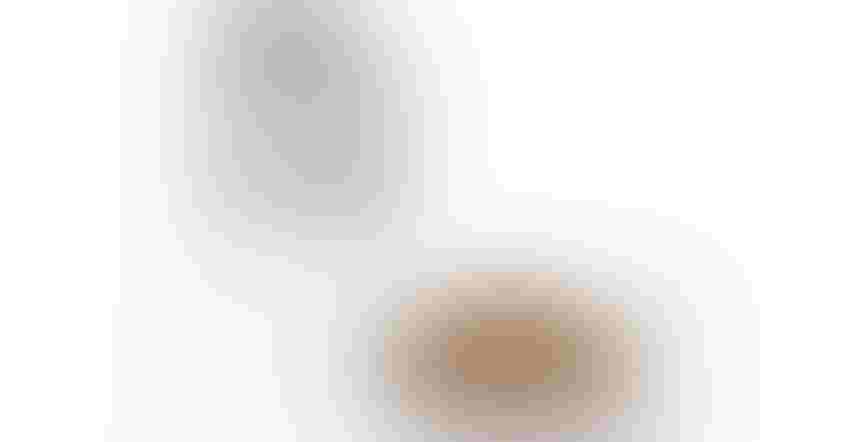 Generation1 Ionisil nano-silicon product for Li-ion cell manufacturers.
Image courtesy of Ionic MT
Ionic Mineral Technologies (Ionic MT), a developer of advanced silicon anode battery materials, today announced the launch of its Generation 1 Ionisil nano-silicon product for Li-ion cell manufacturers. This revolutionary product is a drop-in solution for lithium-ion batteries that delivers high energy density and fast charging capabilities, making it ideal for use in electric vehicles (EVs) and other applications requiring high-performance batteries.
The Generation 1 Ionisil product has been independently validated by outside EV OEM production labs, demonstrating an all-silicon battery's capability to achieve reversible capacity of 2700 mAh/g and 2500 mAh/g at a 2000 mAh fast charging rate in half-cell testing. The initial coulombic efficiency (ICE) of 85% is a significant achievement without any prelithiation. This silicon electrode was produced from an aqueous slurry highlighting the true 'drop in' nature of Ionisil.
Tests of electrodes that blend Ionisil with graphite showed that a 15% Ionisil substitution of graphite in a water-based CMC/SBR binder system achieves 91% ICE and 740 mAh/g stable capacity, more than doubling the capacity of pure graphite anode. This impressive technology can increase the capacity at the anode level by >100% compared to graphite batteries. In commercial applications it is expected that this 15% Ionisil substitution in graphite will lead to a lithium-ion battery with 20% more capacity, which is 20% more miles per charge. In addition, Ionisil will add zero cost per unit of capacity to existing batteries..
Ionisil is a breakthrough technology that enables lithium-ion cell manufacturers to achieve higher energy densities and faster charging times than previously possible. This will help advance the development of electric vehicles and other energy storage applications, enabling more sustainable and efficient transportation solutions.
"We are excited to launch our Ionisil nano-silicon product, which has been verified by independent EV OEM customer labs," stated CEO Andre Zeitoun. "The Ionisil technology represents a significant advancement in battery materials, offering lithium-ion cell manufacturers a drop-in solution that delivers higher energy density and faster charging capabilities. We believe that Ionisil has the potential to revolutionize the battery industry and accelerate the mass adoption goals of electric vehicle manufacturers."
Ionisil enables Inflation Reduction Act EV tax credits
The recent Inflation Reduction Act (IRA) announcements for EV Tax Credits underline the urgency to shift to domestic battery materials. The IRA states to be eligible for the $7,500 tax credit, consumers must purchase EVs with batteries that use at least 40% of minerals extracted and processed in the U.S. Ionic Mineral Technologies' Ionisil nano-silicon material is sourced from their own halloysite deposits in Utah and manufactured in-state, offering a domestic solution to next-generation, high-capacity battery materials. Ionic MT is already positioned to pave the way for US-made battery materials with a vertically integrated production model. The Ionic MT proprietary, continuous manufacturing process is among the lowest carbon footprint processes for producing battery materials.
Based on phase 1 drilling of the company's Halloysite Hills deposit in Utah, its initial reserves are capable of producing over 600,000 metric tons of finished nano-silicon over the life of the mine, equivalent to 4.5 million metric tons of synthetic graphite. Based on Ionisil having 7.5× higher capacity, the Halloysite Hills deposit is able to supply 50 million new electric vehicles.
Ionic MT is moving to a new 36,000-square-foot facility in September 2023. Opening the new facility will enable Ionic MT to commence commercial-scale nano-silicon production, working towards an initial 2,000 metric tons per year and scaling to 30,000 metric tons to continue their mission to electrify the future.
Ionic MT is actively engaging with potential customers to support their product development efforts. For more information about Ionisil or to inquire about purchasing or sampling, please visit the www.ionicmt.com website or email [email protected].
Note: Ionic MT will feature Ionisil at The Battery Show Europe 2023, May 23-25
Sign up for the Weekly Current newsletter.
You May Also Like
---
Sep 12 - Sep 14, 2023
The battery community's greatest event The Battery Show brings together engineers, business leaders, top-industry companies, and innovative thinkers to discover ground-breaking products and create powerful solutions for the future.
LEARN MORE