Ceramic Battery Cell Design Eschews Graphite—and Anode
Ceramic Battery Cell Design Eschews Graphite—and Anode
How the impending graphite shortage fuels battery design innovation at ION.
ION's patented Bilayer Cell Architecture for its graphite-free, anode-free, solid-state battery solution.
Image courtesy of ION Storage Systems
Greg Hitz, Chief Technology Officer, ION Storage Systems
The Biden Administration recently announced a $220 million grant for Australian mining company Syrah Resources to expand its Louisiana graphite anode plant. Syrah was selected as one of 20 companies receiving $2.8 billion in grants to produce and process 'supply-critical' minerals in the United States in a push to reduce dependence on China as the world's leading manufacturer of batteries for electric vehicles (EVs).
Graphite, a 'supply-critical' mineral?
Metal mining constraints due to the rapidly expanding EV industry regularly dominate headlines. The news centers around lithium, cobalt, and nickel—the metals used for the cathode of batteries. Graphite is often overlooked. However, all EV batteries, without exception, use graphite—yes, that stuff in the core of your pencil—for the anode.
EVs are powered with so-called "lithium-ion" batteries but Elon Musk famously said: "Our cells should be called 'nickel-graphite,' because the cathode is primarily nickel, and the anode side is graphite with silicon oxide." Syrah's grant from the Biden Administration follows a strategic deal with Musk's company Tesla. In December last year, Syrah agreed to supply the EV car maker with graphite anode material from its Louisiana factory at a fixed price for four years.
"Graphite has been the poor cousin of the battery minerals and does not get the attention of the other commodities," said Gregory Bowes, executive chair of the Northern Graphite Corporation in a recent interview with Supply Chain Dive. Northern Graphite operates a graphite mine in Canada. Bowes and other experts predict that graphite is heading for shortages and will soon be in the news.
Mining more graphite isn't the answer
According to the London-based research agency, Benchmark Mineral Intelligence (BMI), the graphite feedstock required to supply the world's battery market is projected to reach 1.25 million tonnes per year by 2025. Last year, the amount of mined graphite for all uses was just 1 million tonnes with the material mostly being used in the steel industry.
Almost 80 percent of all graphite produced in the world comes from China. The US does not produce graphite. The Syrah Resources plant in Louisiana gets its graphite from a mine that the company owns in Mozambique.
BMI recently projected that the world needs an additional 97(!) mines to meet the surging graphite demand for EV batteries. That is an almost impossible challenge, according to one insider. "The average mine takes 15 years to bring into production," said Canada's Natural Resources Minister Jonathan Wilkinson in an interview in June. "In the context of the energy transition, we do not have 15 years if we are actually going to provide enough of the minerals to be able to support just the battery development."
In other words, mining is not going to provide an enduring solution to the looming mineral crises—from graphite to cobalt and nickel—facing the battery industry. A sustainable solution requires innovation beyond digging more holes in the earth.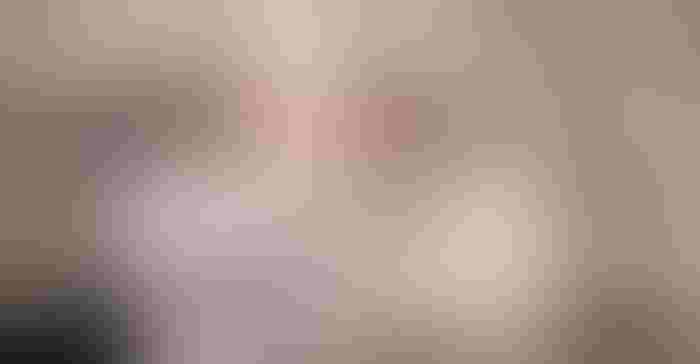 ION CTO Greg Hitz (l) with ION Ceramics R&D Manager Dennis McOwen (r).
Graphite-free and solid-state
"Better batteries, no compromise." Under that motto, ION Storage Systems took on the mission to build a safe battery that does not contain any flammable liquids, that does not require any unsustainable raw materials and that can be successfully produced in the United States.
ION came as a startup out of the University of Maryland in 2015. Today, the company is on track to produce a prototype solid-state battery made without graphite.
Instead of graphite, ION uses a ceramic cell design that requires no anode material. Its cell extracts the lithium already present in cathode materials and uses its highly conductive ceramic to plate it as lithium metal into engineered voids. ION's radically different battery concept enables safe, high energy density cells without the use of precious raw materials like graphite.
In 2021, ION was contracted by the US Army to produce a battery that could be integrated in uniforms of the armed forces. The large-scale production of this battery is scheduled to start in ION's new factory outside Baltimore next year. In 2024, ION is planning to launch the production of cell phone size batteries for the consumer electronics industry. Only in a third production phase, in 2026, ION is going to take on the ultimate, big, and lucrative prize: Car batteries.
Radical innovation—and manufacturability
The designed growth path allows for continuous learning maximizing the ultimate change of success. The ION team is very aware that since 2000, dozens of battery startups have failed in the US—which demonstrates that a manufacturable product is as important as showing strong cell performance. Our approach is a collaboration between our scientists and our experienced manufacturing experts.
ION is a few years away from producing car batteries. Nonetheless, car makers are knocking on their door daily. The automobile industry is aware that only radical innovation can deliver the promise of clean cars that do not depend on unsustainable batteries.
ION is meeting the challenge with radical innovation. The US tends to develop technologies and then loses them to low-wage production countries. Our manufacturing innovations support our plan to be a world-leading American company that is profitably and reliably making a safe and better solid-state battery.
Sign up for the Weekly Current newsletter.
You May Also Like
---
Sep 12 - Sep 14, 2023
The battery community's greatest event The Battery Show brings together engineers, business leaders, top-industry companies, and innovative thinkers to discover ground-breaking products and create powerful solutions for the future.
LEARN MORE