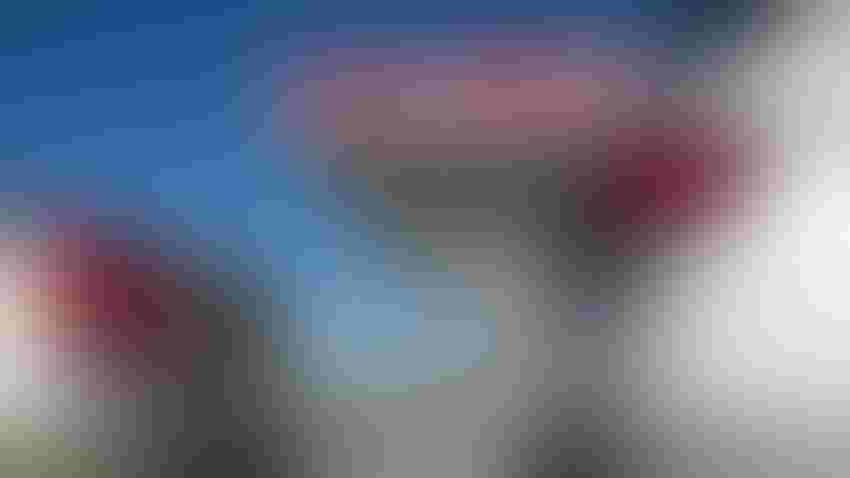 Exxon sign is seen on a gas station on October 25, 2018, in Gutenberg, NJ.
Credit: VIEW press / Corbis News via Getty Images
At a Glance
Oil giant ExxonMobil plans to become a major supplier of lithium for EV batteries.

The company will put its oil-drilling expertise in service of extracting lithium.

ExxonMobil joins other companies using old-energy processes or byproducts for renewable-energy technologies and products.
In a strategic announcement this week, ExxonMobil unveiled plans to position itself as a significant player in the electric vehicle (EV) battery market by becoming a major lithium producer. The company is set to kick off a groundbreaking drilling operation in Arkansas to extract lithium, a key component for EV batteries.
Having acquired 120,000 acres earlier this year in the lithium-rich Smackover Formation in southern Arkansas, ExxonMobil is gearing up to commence the production of battery-grade lithium at the site by 2027. Their ambitious goal is to supply enough lithium to facilitate the production of 1 million EVs annually by the year 2030. The product will be branded as Mobil Lithium, "building on the rich history of deep technical partnership between Mobil and the automotive industry," the company announcement stated.
ExxonMobil is actively engaging with key industry players to solidify its position in the rapidly evolving electric vehicle market. Discussions with potential clients, including electric vehicle and battery manufacturers, are ongoing, according to the company. The success of this venture holds the potential to reshape the dynamics of the lithium market and establish ExxonMobil as a key contributor to the electrification of transportation in the coming years.
Oil drilling techniques for lithium extraction
The move into lithium production may sound like a major reinvention of the company must be in play—something akin to horseshoe-making blacksmiths leaving the forge for automotive work at the turn of the previous century. But not really: Exxon is implementing drilling techniques developed for use in oil and gas extraction:
"After using conventional oil and gas drilling methods to access lithium-rich saltwater from reservoirs about 10,000 feet underground, ExxonMobil will utilize direct lithium extraction (DLE) technology to separate lithium from the saltwater," the company noted in its statement. "The lithium will then be converted onsite to battery-grade material. The remaining saltwater will be re-injected into the underground reservoirs. The DLE process produces fewer carbon emissions than hard rock mining and requires significantly less land."
If you can't beat 'em, join 'em?
ExxonMobil is one of the largest oil companies in the world—and its oil is a major source of carbon emissions: The company, like its competitors, is under pressure from consumers and governments to address climate change. A move into lithium production—into, that is, electrification rooted in renewable energy from more environmentally friendly processes—has an appealing ring to it for the climate crisis-concerned: If not exactly a biblical "turning swords into plowshares"—the company's oil production will, of course, continue—it still makes for a story that acknowledges a future that includes electrification. And there's money to be made as well.
ExxonMobil isn't the only entity to announce putting its knowledge and capital in the service of newer energy products and technologies:
Sign up for the Weekly Current newsletter.
You May Also Like
---
Sep 12 - Sep 14, 2023
The battery community's greatest event The Battery Show brings together engineers, business leaders, top-industry companies, and innovative thinkers to discover ground-breaking products and create powerful solutions for the future.
LEARN MORE