How the Auto Industry Will Get Enough Cobalt for the EV Revolution
How the Auto Industry Will Get Enough Cobalt for the EV Revolution
The cobalt industry has plans to address the auto industry's insatiable demand while ensuring ethical working conditions.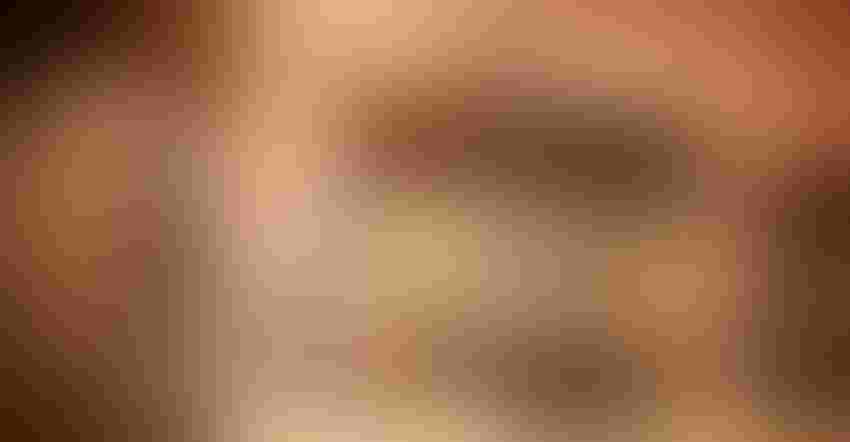 A dump truck hauls ore at Glencore's Ktanaga mine in the Democratic Republic of the Congo.
Image courtesy of Glencore
The automotive industry's shift to electric vehicles is producing a scramble for the raw materials needed to make the batteries and motors for those cars. Cobalt is a key material for EV batteries, but the rapid acceleration in demand for the element has led to questions about the availability of necessary supply and the ethics of that supply.
This is because while consumer electronics devices' batteries need a few grams of cobalt in their batteries, EVs need kilograms of the material, explained Cobalt Institute president Adam McCarthy in an interview with Design News. Commodity industry researchers CRU found in a report commissioned by the Cobalt Institute that lithium-ion battery applications accounted for 63 percent of cobalt demand and that EV batteries have become the number one application for the material, accounting for 34 percent of demand.
Other cobalt applications include hardening the alloys used in jet engine turbines and for hardening the tips of drill bits. Cobalt is a metal that makes up only 0.001 percent of the earth's crust and it is added to lithium-ion battery cathodes to improve energy density and battery longevity.
The global cobalt industry is forecast to grow from $7.6 billion in 2020 to $17.4 billion by 2027, according to the Cobalt Market Research Report by ResearchandMarkets.com.
At 74 percent, the overwhelming majority of mined cobalt comes from mines in the Democratic Republic of the Congo (DRC), where small unsupervised "artisanal" mines have racked up a history of unsafe working conditions and child labor. "Mined" cobalt is a distinction between that source and cobalt that is recovered through recycling and returned to the industrial supply chain.
Those problematic artisanal mines in the DRC accounted for 12 percent of the cobalt coming from that country. However, the industry says that unsafe conditions and child labor represent only a small part of the cobalt supply and a portion that can be eliminated by careful tracking of sources.
"Those who aren't in the cobalt industry view cobalt through the lens of child labor," remarked Simon Moores, managing director of Benchmark Mineral Intelligence. "But the vast proportion of cobalt produced in the DRC is not even connected to this," he said in an interview for a video posted by cobalt producer Glencore on the company's YouTube channel.
To address the use of unethically sourced cobalt from unregulated mines, the DRC launched the Entreprise Générale du Cobalt (EGC) to serve as a state-owned clearinghouse for cobalt from artisanal mines. It establishes a monopoly on the purchase, treatment, transformation, sale, and export of cobalt sourced from artisanal mines.
The EGC establishes standards for such mines that include:
Miners: These define the 'golden rules' that all workers on EGC-controlled artisanal and small-scale mining (ASM) cobalt sites must adhere to.

Cooperatives: These define the governance and operational management requirements that EGC will place on cooperatives that are authorized to operate on ASM cobalt sites.

EGC: These define the standards that EGC will hold itself to in its governance, management, and oversight of the supply chain from the mine through to the processing plant.

Buyers: These define the measures that the buyers agree to hold themselves to in relation to their role as purchasers of EGC-produced material and, where applicable, as a member of the EGC Technical Committee, to ensure the effective implementation of the EGC's Responsible Sourcing Standard.
BMW manager of connected mobility Jan Freimann told Design News in 2019 that the company was dedicated to ensuring ethically supplied cobalt through the use of blockchain for tracking the provenance of raw materials for its EVs. "BMW has committed to this officially and we say, 'We have standards. We treat people fairly. We have work safety in place.' That's our commitment here," he said.
An added benefit of the DRC's EGC clearinghouse will be the potential for the government to capture some revenue from the industry for use to benefit the country's citizens, McCarthy said. "For them to be able to invest in infrastructure, health care, education, the potential is vast," he said.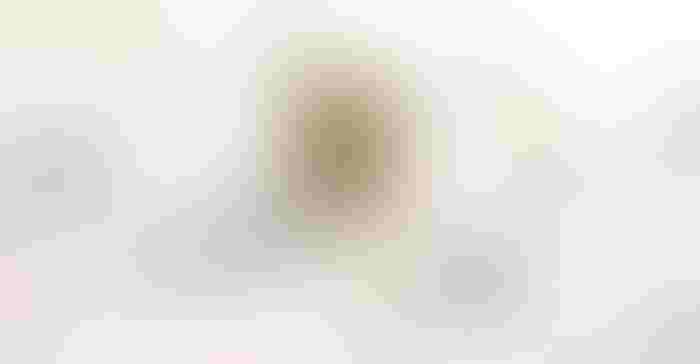 General Motors is steering away from the DRC with a multi-year sourcing agreement with Glencore to supply GM with cobalt from its Murrin Murrin operation in Australia. The cobalt processed from Australia will be used in GM's Ultium battery cathodes, which will power electric vehicles such as the Chevrolet Silverado EV, GMC Hummer EV, and Cadillac Lyriq.
"GM and our suppliers are building an EV ecosystem that is focused on sourcing critical raw materials in a secure, sustainable manner," said Jeff Morrison, GM vice president, Global Purchasing and Supply Chain. "Importantly, given the critical role of EVs in reducing the carbon footprint of the transportation sector, this agreement is aligned with our approach to responsible sourcing and supply chain management."
By the end of 2025, GM plans to have the capacity to build a million electric vehicles in North America, and has announced a series of actions to create a new and more secure EV supply chain, including projects targeting key EV materials and components:
Cathode Active Material (CAM) with POSCO Chemical. GM and POSCO are building a new facility in Quebec, Canada as part of their joint venture to produce CAM for GM's Ultium Batteries.

Lithium with Controlled Thermal Resources (CTR) to secure lithium produced by the first stage of its Hell's Kitchen Project in California.

Rare earth materials with GE, to develop a rare earth value chain.

Alloy flakes with MP Materials, which will establish the first North American processing site for alloy flakes. The company will then expand into magnet manufacturing around 2025 at its new production facility in Fort Worth, Texas.

Permanent magnets with VAC, the largest producer of permanent magnets in the Western Hemisphere with nearly 100 years of experience. VAC will establish a North American footprint to support GM's magnet requirements starting in 2024, including locally sourced raw materials and finished magnet production.
Eventually, recycling batteries to recover their cobalt for reuse in batteries for new cars will play a significant role. But there aren't enough retirement-age EVs on the road today for that to be a significant contributor to the supply chain and the consumer electronics devices that have been using plenty of cobalt lack a recycling system to recover their cobalt, said the Cobalt Institute's McCarthy. "Today about 10 percent of cobalt is recycled," he said.
Cobalt is recovered as part of the process of mining copper and nickel, and before there was demand for the material the cobalt was discarded, so old mine tailings are another potential source of cobalt that has already been mined, McCarthy pointed out.
The European Union plans a "battery passport" which will let all carmakers verify the provenance of all of the materials used to make the batteries in their cars, and this passport will require a portion of recycled material be included, he said.
"We have to use secondary materials," McCarthy said. "It is going to be necessary as part of the EV transition. They can't end up in the landfill. There's an opportunity at end-of-life to recover these materials and return them to the value chain." The CRU report suggests that 67 percent of battery cobalt should come from secondary sources by 2050, he added.
Finally, there is another potential source of cobalt, along with numerous other rare metals, that looks very attractive but which is environmentally sensitive. While the U.S. Geological Survey estimates that there are 7 million tons of cobalt available for mining worldwide, there are 120 million tons of it lying on the sea floor in rocky globs called "multi-metallic sea nodules."
These nodules only need to be picked up from the sea floor to recover the metals contained in them, but environmentalists are bristling at this possibility so the industry has a wary eye on this possibility, reports McCarthy. "There are calls for a moratorium on deep-sea mining, but this is something to be explored because of the quantities involved."
Regardless of how sea nodules are eventually handled, or not, the industry says it is positioned to provide sufficient cobalt to power the EV revolution.
Sign up for the Weekly Current newsletter.
You May Also Like
---
Sep 12 - Sep 14, 2023
The battery community's greatest event The Battery Show brings together engineers, business leaders, top-industry companies, and innovative thinkers to discover ground-breaking products and create powerful solutions for the future.
LEARN MORE