Identifying Light-Caused Defects in Silicon Solar Cells May Help to Improve Efficiency
Identifying Light-Caused Defects in Silicon Solar Cells May Help to Improve Efficiency
Researchers at the DoE studied modules at the atomic level to identify what may be causing light-induced degradation (LID), which reduces efficiency.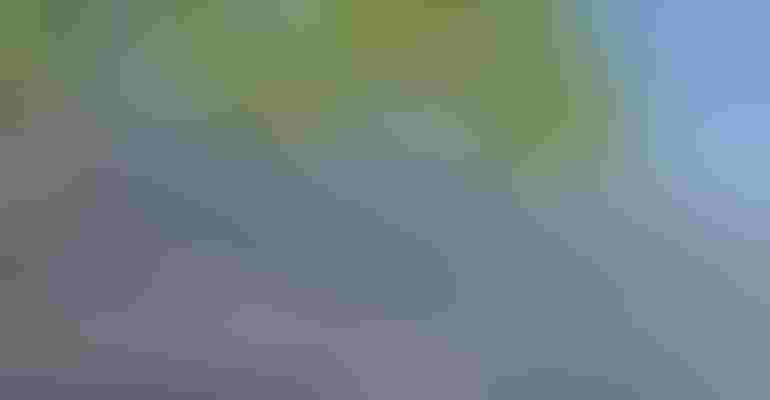 Raysonho @ Open Grid Scheduler / Grid Engine, CC0, via Wikimedia Commons
Researchers at the Department of Energy (DoE) have taken a deeper look into silicon solar cells to discover what's making them less efficient in efforts to improve the technology.
A team of scientists at the DoE's National Renewable Energy Laboratory (NREL) partnered with the Colorado School of Mines to apply a new technique to identify defects in silicon solar cells due to light-induced degradation (LID), a long-time phenomenon that hinders performance.
LID can cut the efficiency of silicon solar cells by about 2 percent, researchers said. This adds up to a significant loss in power output over the lifespan of the technology as deployed in the field, which can be 30 to 40 years, researchers said. As silicon-based cells comprise more than 96 percent of those currently in use, that is a sizeable amount of power being lost due to LID.
Though researchers have studied LID for decades, they have yet to determine at the microscopic level what exactly causes the degradation. Using indirect experimentation and theory, they've reached one likely conclusion: the defect problem decreases when less boron is used or when less oxygen is present in the silicon, said Paul Stradins, a principal scientist and a project leader in silicon photovoltaic research at NREL.
A Deeper Understanding
To try to go even deeper to get to the bottom of the mystery, the scientists in the current study analyzed the cells at the atomic level using electron paramagnetic resonance (EPR). 
Without this understanding of the cells at the atomic level, it's impossible to know which silicon-based solar modules are stable and which aren't, noted Abigail Meyer, a Ph.D. candidate at Mines and a researcher at NREL who worked on the team.
"Some of the modules are stabilized completely," she said in a press statement. "Some of them are only half-stabilized."
To gain more accurate knowledge, researchers used EPR and discovered a distinct defect signature as the sample solar cells they used in their study became more degraded by light, they said. That signature disappeared when the scientists applied the empirical "regeneration" process that the industry has adopted to remedy the LID.
Researchers also made a surprise discovery—there was a second, "broad" EPR signature affected by exposure to light that involved many more dopant atoms than there are LID defects, they said. This discovery led them to conclude that not all atomic changes induced by light lead to LID in silicon cells.
The team published a paper on their work in the journal Energy & Environmental Science.
Researchers said their techniques can be extended to discover other types of degrading defects in silicon solar cells and other semiconductor materials used in photovoltaics. Specific materials that also can be examined include cadmium telluride and perovskites, they said.
Elizabeth Montalbano is a freelance writer who has written about technology and culture for more than 20 years. She has lived and worked as a professional journalist in Phoenix, San Francisco, and New York City. In her free time, she enjoys surfing, traveling, music, yoga, and cooking. She currently resides in a village on the southwest coast of Portugal.
Sign up for the Weekly Current newsletter.
You May Also Like
---
Sep 12 - Sep 14, 2023
The battery community's greatest event The Battery Show brings together engineers, business leaders, top-industry companies, and innovative thinkers to discover ground-breaking products and create powerful solutions for the future.
LEARN MORE