Is a Non-Metal Battery Possible?
Is a Non-Metal Battery Possible?
Researchers hope this alternative electrolyte could lead to the replacement of lithium batteries.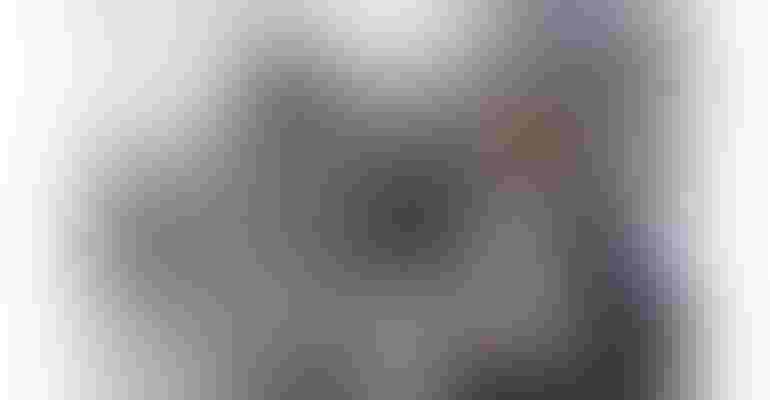 A team led by LSU Mechanical Engineering Associate Professor Ying Wang is developing a non-metal rechargeable battery.
Image courtesy of Louisiana State University Mechanical Engineering
It's hard to imagine a battery without metal, especially given the rise of lithium-ion batteries. But that is exactly what a researcher from Louisiana State University Mechanical Engineering (LSU ME) is hoping to develop. Thanks to a Board of Regents grant, LSU ME Associate Professor Ying Wang is working on a non-metal rechargeable battery in hopes of replacing lithium batteries on Earth and in space.
"Lithium-ion batteries have good performance but several serious issues," Wang explained in a news release. "It's not sustainable and is very expensive, and the U.S. does not have deep reserves for lithium. Also, if you are extracting lithium from mines, you are using a tremendous amount of water, which has a severe impact on the environment."
As an alternative to the electrolyte in a lithium battery, Wang and her team of LSU ME students have devised a water-based electrolyte. "Lithium is not a stable metal, and the organic electrolyte in a lithium-ion battery could be flammable," Wang explained. "There have been lithium battery explosions in the news. This is a recurring problem because when lithium batteries fail or overheat, they release flammable, toxic gases that can spark a fast-spreading fire. My group is designing an ammonium-ion battery that is much safer, lighter, more affordable, and can be biodegradable. It can also be made thin and flexible, so it can twist and bend."
The ammonium-ion battery utilizes an aqueous electrolyte made up of high-concentration salts that result in a significantly depressed freezing point for operation at sub-zero temperatures in space systems, according to the news release. "The anti-freezing electrolyte can be simply prepared by dissolving ammonium salt in water. The salt concentration will be varied and optimized to achieve the lowest freezing point, maximized ionic conductivity, and electrochemical performance of the battery," per the release.
Could this idea unseat the lithium-ion battery, whose concepts date back 50 years ago?
Wang is hopeful the ammonium-ion battery could be used in space, and the team has already been in touch with NASA personnel. The battery will be tested under extreme conditions as is required by NASA, LSU ME reported.
"NASA's future space-exploration systems require safe, high-power-density, high-energy-density batteries. Although lithium ion rechargeable batteries have commonly been used in space systems, the safety issues cause concern and hinder their future applications," Wang said. "This study is expected not only to open a new direction of research on non-metal batteries but will also enhance NASA research and technology while contributing to the overall research infrastructure, science and technology capabilities, diversity in higher education, and economic development of Louisiana."
Last year, Design News reported that LSU ME researchers were working with NASA to employ additive manufacturing processes to reduce cost and lead times for its launch vehicles and propulsion systems.
Sign up for the Weekly Current newsletter.
You May Also Like
---
Sep 12 - Sep 14, 2023
The battery community's greatest event The Battery Show brings together engineers, business leaders, top-industry companies, and innovative thinkers to discover ground-breaking products and create powerful solutions for the future.
LEARN MORE