Lithium-Selenium Batteries Eyed for High-Power Energy Storage
Lithium-Selenium Batteries Eyed for High-Power Energy Storage
Researchers in the U.K. and Australia team to deliver cathodes that help new devices deliver on their theoretical promise.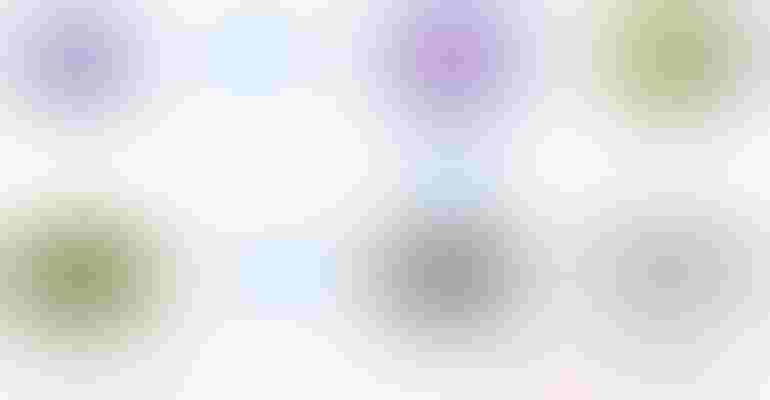 A schematic illustration of the procedures for synthesizing cobalt single atoms/nitrogen-doped hollow porous carbon (CoSA-HC) particles for developing effective cathodes for high-power lithium-selenium battery designs.
Hao Tin, University of Technology Sydney and Nature Communications
Battery researchers are seeking alternatives to commercial lithium-ion batteries to meet the ever-increasing demands for energy storage by portable devices and electric vehicles (EVs).
Lithium-selenium (Li-Se) batteries could be a good candidate for that future, thanks to new research by a team from the University of Surrey and the University Technology of Sydney that helps deliver on the high-power promise of this type of design.
Specifically, researchers used a single-atom catalyst to create highly effective cathodes for Li-Se batteries that produce devices with a high power rate combined with long-term cycling performance.
The devices not only deliver a "superior rate capability" of 50 C but also excellent cycling stability for 5000 cycles with a Coulombic efficiency of ~100%, Hao Tian, a research associate at the Centre for Clean Energy Technology, at the University of Technology Sydney told Battery Technology.
"This work could open a new avenue for achieving long cycle life and high-power lithium-selenium batteries and provide a universal strategy to synthesize novel cobalt single atoms/nitrogen-doped porous carbon for many other rechargeable batteries," he told us.
Eye on New Designs
Lithium-ion batteries have proved their staying power by being the default commercial battery for mobile phones, portable devices, and even EVs for decades due to their long-life cycle, high specific power, and energy density.
However, they are beginning to reach their limit for energy density for applications such as EVs, which demand that devices don't gain bulk or weight yet still pack a high-energy punch.
This is where Li-Se batteries can come in handy, Jian Liu, associate professor of energy materials at the University of Surrey's Advanced Technology Institute (ATI).
"Compared to the typical lithium batteries, lithium–selenium batteries have much higher theoretical volumetric capacity," he told Battery Technology. They also have a much higher conductivity than lithium-ion batteries, Liu said.
To develop the battery required a multi-material process. First researchers sed a straightforward method to delicately control Zeolitic Imidazolate Framework (ZIF) particles that were placed on the surface of polystyrene spheres. They then converted the core-shell of the ZIF into a hollow structured carbon material.
After some fine-tuning, researchers produced atomic cobalt electrocatalyst, nitrogen-doped hollow porous carbon, nitrogen-doped hollow porous carbon, and cobalt nanoparticles, they said. They embedded selenium in hollow structured carbon particles to produce carbon/selenium composites from this process. 
Promising Results
Researchers used the atomic cobalt electrocatalysts as cathode materials for Li-Se batteries and tested the results of the device. Experimented showed a number of improvements over current lithium-ion battery designs, Tian said.
"For the first time, we demonstrate that single-atom catalysts can enable highly effective cathodes for Li–Se batteries with superior rate capability and outstanding long-term cycling performance," he told Battery Technology.
Researchers published a paper on their work in the journal Nature Communications.
The team envisions that the materials they developed and the devices that can be created from them to be used in "large-scale production as portable or stationary power supplies for mobile devices and electric vehicles," Tian told us.
Moreover, the research itself can inform future research of how to prepare single-atom materials for use in battery electrodes for next-generation devices, he said.
"This work … paves a new strategy for developing high-power electrochemical energy storage devices," Tian told Design News. The team plans to continue to explore how to use single-atom catalysts for energy storage and conversion, he added.
Elizabeth Montalbano is a freelance writer who has written about technology and culture for more than 20 years. She has lived and worked as a professional journalist in Phoenix, San Francisco, and New York City. In her free time, she enjoys surfing, traveling, music, yoga, and cooking. She currently resides in a village on the southwest coast of Portugal.
Sign up for the Weekly Current newsletter.
You May Also Like
---
Sep 12 - Sep 14, 2023
The battery community's greatest event The Battery Show brings together engineers, business leaders, top-industry companies, and innovative thinkers to discover ground-breaking products and create powerful solutions for the future.
LEARN MORE