Rubber Electrolytes Eyed for Safer EV Batteries
Rubber Electrolytes Eyed for Safer EV Batteries
Researchers discover 3D elastomer that offers more mechanical stability and ionic conductivity than other polymers in solid-state devices.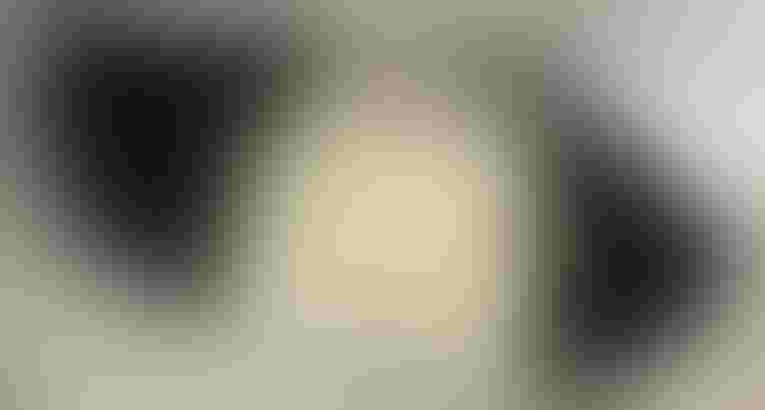 A researcher stretches the large-scale rubber material
Image Courtesy of Georgia Tech
Researchers have discovered that a common material has the potential to make safer lithium-ion batteries for electric vehicles (EVs)—rubber.
A team from Georgia Tech has found that elastomers, when made into a 3D structure, offer a surprisingly speedy pathway for fast lithium-ion transport and provide unusual mechanical strength when used as an electrolyte in solid-state batteries.
Typical EV batteries today use liquid electrolytes, which aren't particularly stable because a leak can cause fire or an explosion, creating safety issues. This has spurred the industry to focus on building inorganic, solid-state electrolytes, noted Seung Woo Lee, an associate professor in Georgia's Tech's engineering school.
The problem with these devices, however, is that "they are hard to make, expensive, and are not environmentally friendly," he noted in a press statement.
Lee and his team—working with researchers from the Korea Advanced Institute of Science and Technology—aimed to improve upon the conventional polymer electrolytes used in these batteries, which lack ionic conductivity and mechanical stability for reliable and sustainable operation, researchers said.
They uncovered a rubber-based organic polymer that works better, solving problems with slow lithium-ion transport and the poor mechanical properties of previously used materials, Lee said.
3D Design
Then scientists tweaked the chemistry of the elastomer material to create a version that is optimal for use as a solid-state electrolyte.
The key to their discovery was allowing the material to form a 3D interconnected plastic crystal phase within the rubber matrix, they said. This created a structure that resulted in high ionic conductivity, superior mechanical properties, and electrochemical stability.
Researchers developed an electrolyte based on this 3D material using a simple polymerization process in low-temperature conditions, a process that generated strong and smooth interfaces on the surface of electrodes, they said.
These features can prevent the growth of lithium dendrites—or spikes that can cause battery failure—and also allow for faster-moving ions, researchers said.
"Higher ionic conductivity means you can move more ions at the same time," explained Michael Lee, a mechanical engineering graduate researcher at Georgia Tech who worked on the project. "By increasing specific energy and energy density of these batteries, you can increase the mileage of the EV."
Further, batteries developed with the electrolyte can operate reliably even at room temperature, paving the way for the development of batteries that cost less, are safer, and are more reliable, researchers said.
Researchers published a paper on their work in the journal Nature.
The team plans to continue their work on a solid-state battery using the electrolyte by increasing its performance. Specifically, they aim to boost cycle time and decrease charging time by bolstering its ionic conductivity, even more, researchers said.
So far, these efforts have achieved a two-time improvement in the battery's performance and cycle time, they added.
Elizabeth Montalbano is a freelance writer who has written about technology and culture for more than 20 years. She has lived and worked as a professional journalist in Phoenix, San Francisco, and New York City. In her free time, she enjoys surfing, traveling, music, yoga, and cooking. She currently resides in a village on the southwest coast of Portugal.
Sign up for the Weekly Current newsletter.
You May Also Like
---
Sep 12 - Sep 14, 2023
The battery community's greatest event The Battery Show brings together engineers, business leaders, top-industry companies, and innovative thinkers to discover ground-breaking products and create powerful solutions for the future.
LEARN MORE