CO2 Battery Promises Sustainable Energy Storage for the Grid
CO2 Battery Promises Sustainable Energy Storage for the Grid
Energy Dome CEO expects its CO2 Battery to deploy within a year and change the landscape of long-duration energy storage.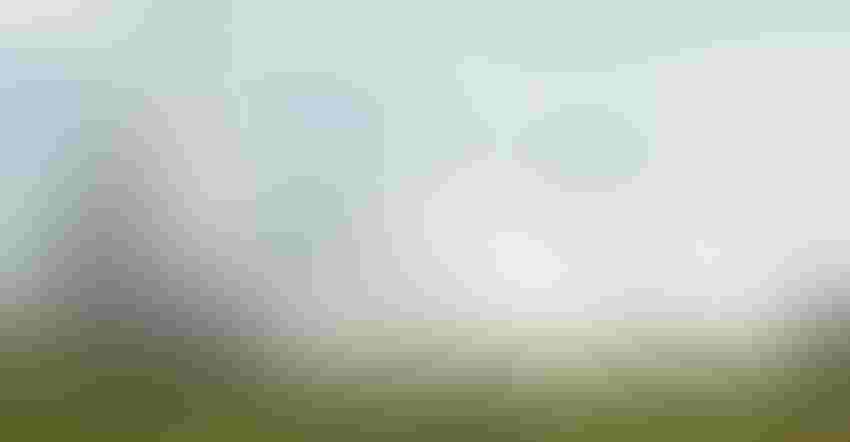 Energy Dome's proof-of-concept CO2 Battery on the island of Sardinia.
Image courtesy of Energy Dome
Launched in 2020, Italy's Energy Dome is banking on its unique CO2 Battery to change the landscape of long-duration energy storage.
The CO2 Battery stores carbon dioxide in a dome, in a closed thermodynamic process, explained Energy Dome founder and CEO Claudio Spadacini. When it's time to store solar, wind or other forms of energy, the system uses electricity from the grid to pressurize the CO2 and convert it into a liquid, which is how the energy is stored. When the power is needed, the CO2 is depressurized and converted back into a gas. The gas is used to power a turbine to generate electricity.
Of course, the dominant energy storage technology currently is lithium-ion batteries, "which are already expensive and becoming even more costly, due to increased global demand and a limited global supply of materials and manufacturing capacity," Spadacini said. "The CO2 Battery costs less than half of lithium-ion battery storage, and compared to other long-duration energy storage solutions, Energy Dome's technology is the most efficient. It is also non-flammable, non-toxic, and has a 30-plus-year life span — double that of lithium-ion batteries — with no performance degradation."
Energy Dome's CO2 Battery uses three readily available components: steel, water and carbon dioxide, "which can be procured without supply chain restraints. The CO2 Battery can be built anywhere in the world."
To be sure, transitioning to clean energy is an urgent global need, he added—and Energy Dome aims to alleviate persistent concerns about consistently reliable energy delivery.
"Large-scale, affordable and reliable energy storage is critical for the grid, as we increase our use of intermittent renewable energy to achieve net zero carbon. Solar and wind energy are cleaner and cheaper than fossil fuels, but they can't produce dispatchable electricity when it's needed. We need long-duration storage to help this happen. Energy Dome's technology provides low-cost, reliable and dispatchable long-duration storage to enable the use of renewable energy anywhere in the world." 
In fact, Energy Dome's facility is a closed-loop system: All the CO2 stays inside and is reused; there is no release of CO2 into the atmosphere, Spadacini asserted. Last November, the company won the Ecomondo 2022 Award for Sustainable Development in the "startup for climate" category.
"Energy Dome is proud to be part of the growing innovation ecosystem in Italy and to be recognized for its CO2 Battery technology, which can lower the carbon footprint around the globe quickly, efficiently and at low cost."
Spadacini's company has already made great strides and has still bigger plans. For starters, Energy Dome "is ready for the global market and expects to deploy the first-of-a-kind, utility-scale CO2 Battery" (20 MW, 200 MWh and 10-hour duration) by the end of 2023 or start of 2024. The company also recently signed a memorandum of understanding with Ørsted, a global leader in wind turbine technology, to bring the CO2 Battery to one or more Ørsted offshore wind sites in Europe. In November, it also joined the cohort of Elemental Excelerator, a leading climate tech accelerator, officially entering the U.S. market.
In terms of funding, Energy Dome closed an $11 million Series A funding round in November 2021 and closed an $11 million convertible round in June. And on Dec. 22, Energy Dome was awarded 17.5 million Euros by the European Innovation Council to support deployment of the CO2 Battery; it is the largest amount made available by the program. Energy Dome was chosen out of a field of more than 1,000 companies that applied.
Editor's note: Energy Dome's CO2 Battery is also highlighted in this August 2022 gallery of 10 Batteries Based on Surprising Substances. 
Sign up for the Weekly Current newsletter.
You May Also Like
---
Sep 12 - Sep 14, 2023
The battery community's greatest event The Battery Show brings together engineers, business leaders, top-industry companies, and innovative thinkers to discover ground-breaking products and create powerful solutions for the future.
LEARN MORE