US DOE Invests $325M for Long-Duration Energy Storage Projects
US DOE Invests $325M for Long-Duration Energy Storage Projects
Department of Energy funding for 15 projects will help advance energy storage technologies, enhance clean energy adoption, and reduce impacts on the grid from climate change-fueled extreme weather events.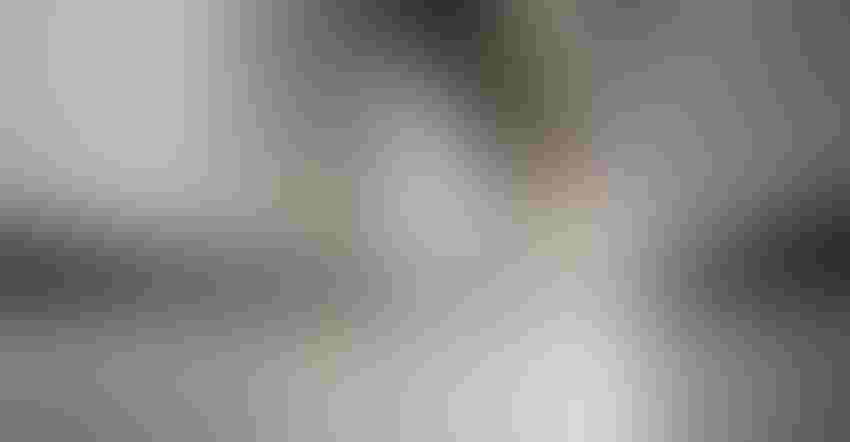 File image of cabinets containing lithium-ion batteries inside the AES Alamitos Battery Energy Storage System, which provides stored renewable energy to supply electricity during peak demand periods, in Long Beach, CA. DOE hopes to accelerate the development of such LDES projects.
Credit: Patrick T. Fallon / AFP via Getty Images
The US Department of Energy (DOE) has announced up to $325 million for 15 projects across 17 states and one tribal nation to accelerate the development of long-duration energy storage (LDES) technologies. Funded by President Biden's Bipartisan Infrastructure Law, these demonstration projects will increase community control of local power systems, mitigate risks associated with disruptions to the grid, and help communities develop reliable and affordable energy systems. Today's announcement will help DOE realize its Long Duration Storage Shot goal of reducing the cost of LDES by 90% by 2030 and supports the Biden-Harris Administration's efforts to advance critical clean energy technologies, expand the adoption of renewable energy resources, and strengthen America's energy security.   
"As we build our clean energy future, reliable energy storage systems will play a key role in protecting communities by providing dependable sources of electricity when and where it's needed most, particularly in the aftermath of extreme weather events or natural disasters," stated U.S Secretary of Energy Jennifer M. Granholm. 
Energy storage is essential to enabling utilities and grid operators to effectively adopt and utilize the nation's growing portfolio of clean energy resources, like solar and wind, on demand. However, today's energy storage technologies are not sufficiently scaled or affordable to support the broad use of renewable energy on the grid. According to DOE's Pathways to Commercial Liftoff: LDES report, cheaper, longer, and more efficient storage is needed to meet energy demand that fluctuates throughout the day and night. For example, solar power generated during the day could be stored for nighttime use or nuclear energy generated in low-demand periods can be used when demand increases.  
The LDES Demonstrations Program, managed by DOE's Office of Clean Energy Demonstrations (OCED), funds a range of different technology types intended to overcome technical and institutional barriers to full-scale deployment of LDES systems in diverse geographies and climates. Projects selected will feature a range of intraday (10 to 36 hours) and multiday (36 to 160+ hours) storage solutions, which can minimize the frequency and length of power interruptions caused by events such as severe weather or cyberattacks on the grid. Some selected projects seek to pursue innovative approaches to the re-use and recycling of retired batteries—supporting the growing domestic electric vehicle industry and creating new economic opportunities while delivering environmental benefits to communities across the country.
Some of the LDES projects 
Selected projects under the LDES Funding Opportunity include:  
Communities Accessing Resilient Energy Storage (CARES) (Red Lake Nation, Santa Fe, NM, and Petaluma, CA) — Led by Rejoule, this project aims to utilize retired EV batteries to provide demand reduction, load shifting, and resilience to two affordable housing complexes and a Red Lake Nation workforce development campus. Rejoule plans to collaborate with other stakeholders to expand workforce opportunities, such as preparing youth, women, and other individuals with barriers to entry for high-quality, good-paying careers in the clean energy sector.

Second life Smart Systems (SMART) (Atlanta, GA, San Diego, CA, Orangeburg, SC, Denmark, SC, and New Orleans, LA) — Led by Smartville Inc., this project seeks to take advantage of retired electric vehicle lithium-ion batteries to build stationary storage systems that bring grid resiliency, increase energy affordability, and supply backup-up power to senior centers, low-income multi-family affordable housing complexes, and EV charging facilities. This project will include high-tech career employment training at several Historically Black College and Universities.

Multiday Iron Air Demonstration (MIND) (Becker, MN and Pueblo, CO) — Led Xcel Energy, in partnership with Form Energy, this project seeks to accelerate the commercialization and market development of multiday storage, including by deploying two 10 megawatt 100-hour LDES systems at retiring coal plants in Minnesota and Colorado. Through collaborations with stakeholders, including labor unions such as the International Brotherhood of Electrical Workers, the project team plans to develop pathways to employment for communities near the LDES sites and other workforce development initiatives.

Children's Hospital Resilient Grid with Energy Storage (CHARGES) (Madera, CA) — Led by the State of California through the California Energy Commission, this project aims to provide critical power backup for an acute care hospital and will provide resiliency in a region that is increasingly at-risk for significant power outages due to fires, storm surges, floods, extreme heat, and earthquakes. In collaboration with Faraday Microgrids, the project team will install a 34.4-megawatt hour battery system for the Valley Children's Hospital, which is located in an underserved community.  
A full list of projects selected for award negotiations under the FOA is available here. 
Funding applicant requirements
Funding applicants were required to submit a community benefits plan to outline how proposed projects will support community and workforce engagement, invest in the American workforce, advance energy and environmental justice, and promote diversity, equity, inclusion, and accessibility, and deliver benefits to disadvantaged communities as part of the Justice40 Initiative. These key requirements, when incorporated comprehensively into project proposals and executed upon, will help de-risk these projects to ensure that the transition to a clean energy economy benefits all Americans. This fall, OCED will co-host a series of virtual regional briefings alongside the selected project teams to share more about the projects with community stakeholders. 
DOE also announced six projects selected for the LDES Lab Call to demonstrate technology innovations and resiliency advantages in national labs at a range of scales. More information on the six selected lab call projects is available here.  
Selection for award negotiations is not a commitment by DOE to issue an award or provide funding. Before funding is issued, DOE and the applicants will undergo a negotiation process, and DOE may cancel negotiations and rescind the selection for any reason during that time.
Sign up for the Weekly Current newsletter.
You May Also Like
---
Sep 12 - Sep 14, 2023
The battery community's greatest event The Battery Show brings together engineers, business leaders, top-industry companies, and innovative thinkers to discover ground-breaking products and create powerful solutions for the future.
LEARN MORE