Building Batteries Nearby
Building Batteries Nearby
VW's new Battery Lab is located in Chattanooga for a reason.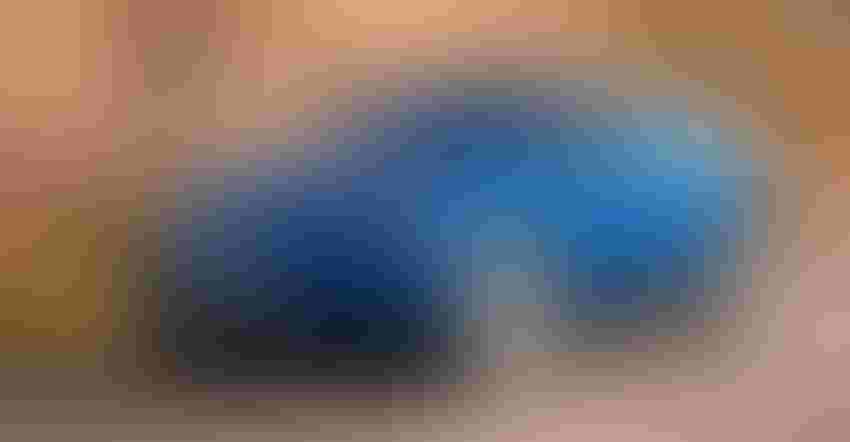 Volkswagen's ID.4 EV SUV will begin production in Chattanooga, Tenn. in 2022, using lithium-ion batteries supplied from a new SK Innovations plant in Atlanta, Ga.
Volkswagen
A press release from Volkswagen of America serves as a reminder of what is becoming one of the fundamental truths of electric vehicle (EV) production: the plant that builds your batteries needs to be nearby the plant that builds your cars.
Volkswagen's news centered on breaking ground for a new US laboratory for testing batteries. VW stated, "The approximately $22 million facility will test and validate electric vehicle cells and battery packs for the North American region." The new lab is part of the expansion of its Chattanooga, Tennessee production plant, which opened in 2011 and that will produce the all-electric Volkswagen ID.4 SUV, starting in 2022.
Moving More Quickly
Current battery testing and validation take place in two labs in Germany, Braunschweig, and Wolfsburg, along with Shanghai and Changchun, both in China. Testing and Volkswagen says, "…validating battery components in Chattanooga will allow engineers to more quickly apply lessons learned to local production."
"Testing batteries in the U.S. at this world-class lab helps us get vehicles to market faster, at lower cost and better tuned for U.S. customers," said Dr. Wolfgang Demmelbauer-Ebner, EVP and Chief Engineering Officer, Volkswagen of America. "It also lets us ensure the safety and reliability of our batteries in conditions U.S. customers encounter every day."
Just Down the Road
Perhaps at least as interesting as the new lab is its proximity to the place that the batteries will be manufactured. In March 2019, Korean battery giant SK innovation broke ground on its first Georgia manufacturing plant near Atlanta, Georgia. As part of its $1.67 billion investment in the two facilities at the site, the company will create more than 2,000 jobs, and production capacity will reach 9.8 gigawatt-hours (GWh) per year by 2022. SK innovation projects its annual global capacity will reach 71 GWh, making it one of the leading makers of EV batteries in the world. Volkswagen has chosen SK Innovations as its exclusive battery supplier for its Chattanooga EV plant.
That's the interesting part. Atlanta is just down the road from Chattanooga. Recall that Tesla placed its first Gigafactory 1 battery facility (in partnership with Panasonic) in Reno, Nevada, not far by rail from its car factory in Freemont, California. Tesla built its Gigafactory 2 near Buffalo, NY to support its solar power activities. Gigafactory 3 was built in Shanghai, China, and in its first phase began building Tesla Model 3 and Model y vehicles in 2019, but in Phase 2 will be building battery systems.
There's more. Tesla's Gigafactory 4 in Berlin is planned to produce batteries, battery packs, and powertrains for use in Tesla vehicles, and also assemble the Tesla Model Y, with a proposed start of production in late 2021. Tesla's Gigafactory 5 is located near Austin, TX, which will also be the home of its Cybertruck and Semi Truck production, as well as Model 3 and Model Y production for the Eastern US, scheduled to open at the end of 2021.
Meanwhile, General Motors and LG Chem are together building a $2.3 billion battery plant near Lordstown, OH. GM has said it plans to have 20 all-electric models available in 2023, and the new Lordstown battery plant will supply batteries for the majority of those models.
Building Batteries
There is a clear pattern here. While battery raw materials come from only a few places in the world (South America, Central Africa, Australia), and almost all processing takes place in China, shipping the processed materials that get turned into batteries to local cell production plants is cheaper and safer than shipping fully assembled battery cells and packs around the world. Lithium-ion batteries are regulated as a hazardous material under the US Department of Transportation Hazardous Materials Regulations. The rules HMR; 49 C.F.R. Parts 171-180 apply to materials that pose a significant risk to health, safety, and property when they are shipped, and lithium-ion batteries fit into that category. Sending the raw materials over vast distances is considered safer than shipping the actual battery cells.
There is also a strong incentive to move away from China's monopoly on battery materials (particularly lithium) and find resources nearby the battery manufacturing plant. It turns out that there is quite a bit of lithium distributed around the planet and several operations are starting up in Nevada and near California's Salton Sea to produce battery-grade lithium. In Europe, a Direct Lithium Extraction (DLE) process is under development in Germany's Rhine Valley, separating lithium from hot brines that are used for used to produce geothermal energy.
What about VW's Chattanooga plant and it's SK Innovation Atlanta connection? The largest lithium mine in the US is located in Kings Mountain, North Carolina, just a short trip by rail from SK Innovation's battery plant. Albemarle, one of the world's leading producers of raw lithium materials, operates the Kings Mountain site.  Nobody is saying that the North Carolina deposits are going to end up in VW's batteries any time soon, but the opportunity to wean away from Chinese lithium has to be enticing.    
Kevin Clemens is an engineering consultant who has worked on automotive and environmental projects for more than 40 years.
Sign up for the Weekly Current newsletter.
You May Also Like
---
Sep 12 - Sep 14, 2023
The battery community's greatest event The Battery Show brings together engineers, business leaders, top-industry companies, and innovative thinkers to discover ground-breaking products and create powerful solutions for the future.
LEARN MORE