Amidst UAW Strike, Ford Pauses Construction on $3.5B EV Battery Factory
Amidst UAW Strike, Ford Pauses Construction on $3.5B EV Battery Factory
Ford refuses to tie the strike to its decision to stop work at BlueOval Battery Park in Marshall, MI; the UAW smells a rat.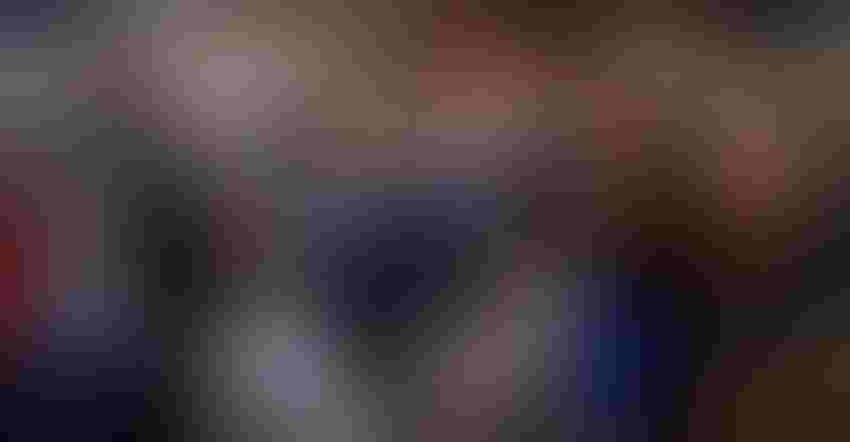 Happier times: Ford President and CEO Jim Farley, UAW's then-President Ray Curry, and Michigan Gov. Gretchen Whitmer talk to the media on Monday, Feb. 13, 2023 after Ford's announcement of BlueOval Battery Park, to be built in Marshall, MI. Ford has now paused construction of the plant as the UAW strike continues in its second week.
Image courtesy of Ford Motor Co.
'Work stoppage' is a term that, at least in union towns like Detroit, often refers to a tactic used by labor to bring management to the bargaining table—one being used right now by the UAW as it strikes the three domestic automakers, General Motors, Stellantis, and Ford Motor Co. But it also can mean a halting of work for…other reasons.
Case in point: Ford told news outlets on Monday that it was "pausing work" at BlueOval Battery Park, the site of the company's planned $3.5 billion electric vehicle (EV) battery plant in Marshall, MI. The announcement came in the second week of the UAW strike and as questions are being raised by Republican congressional lawmakers about the planned use of China-based company CATL's technology and engineers in the facility.
Ford spokesperson T.R. Reid wouldn't tie the stoppage to any of those events, telling the Detroit News only, "We're pausing work, and we're going to limit spending on construction at Marshall until we're confident about our ability to competitively run the plant."
But in a turnabout of 'work stoppage' as a labor ploy, suspicions are rife that this is a play by Ford management to pressure the UAW.
UAW President Shawn Fain didn't mince words about the reason for the pause, saying in a statement, "This is a shameful, barely veiled threat by Ford to cut jobs. Closing 65 plants over the last 20 years wasn't enough for the Big Three, now they want to threaten us with closing plants that aren't even open yet. We are simply asking for a just transition to electric vehicles and Ford is instead doubling down on their race to the bottom."
The work stoppage was to officially take effect Monday, Sept. 25—the day of the announcement and the day before US President Joe Biden is scheduled to come to Detroit to walk the picket line with striking UAW members, an unprecedented show of support for the union and organized labor.
Meanwhile, the Marshall plant—with its projected 2,500 jobs—is on hold.
Sign up for the Weekly Current newsletter.
You May Also Like
---
Sep 12 - Sep 14, 2023
The battery community's greatest event The Battery Show brings together engineers, business leaders, top-industry companies, and innovative thinkers to discover ground-breaking products and create powerful solutions for the future.
LEARN MORE