Finding a Second Life for Portable Battery Materials
Finding a Second Life for Portable Battery Materials
At Call2Recycle, if a battery's rechargeable, it's recyclable. Here's how they do it.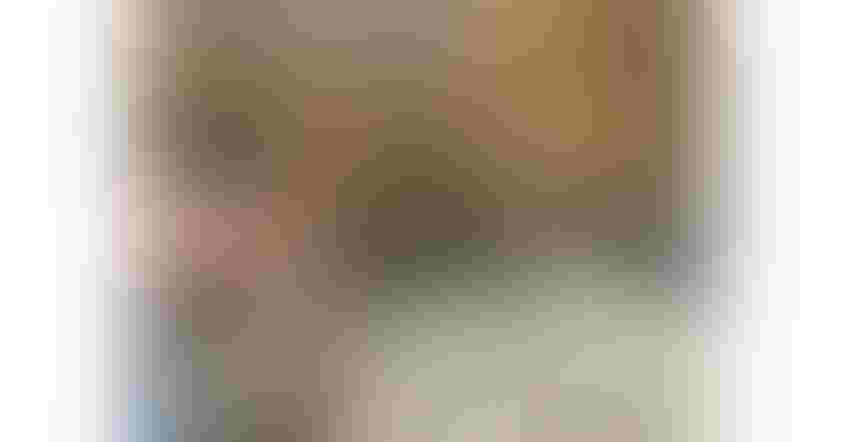 In its 28 years, Call2Recycle has collected and recycled more than 140 million lbs of batteries.
Image courtesy of Call2Recycle
As rechargeable batteries become more and more commonly used, so too does the need to manage their end-of-life handling.
That's where Call2Recycle of Atlanta, GA, comes in.
Founded in 1994 as a voluntary, industry-run initiative to keep the heavy metals from rechargeable batteries out of solid waste streams, Call2Recycle has collected and recycled more than 140 million pounds of batteries. And the company has launched initiatives to promote safe handling of batteries after use, increase consumer awareness of battery types and how to dispose of them—and even recycle e-bike batteries.
"Battery stewardship and recycling have gained traction due to growing awareness of the dangers of improper disposal, the emergence of more battery-dependent technology and larger batteries, and the need to sustainably source lithium and other battery materials," explained CEO Leo Raudys.
The need to safely recycle batteries clearly grows as rechargeable batteries become more prevalent and new battery compositions enter the market, he added.
"Our focus remains on ensuring that every battery is safely recycled. With bigger batteries comes bigger responsibility, so we're expanding our work to tackle new battery formats as technology and industries evolve. This is especially true as we expect batteries to play a key role in the energy transition, leading to increasing demand for batteries across industries. This demand for batteries needs to be matched with a commitment to safely and responsibly managing them at their end of life. We've applied lessons learned from our decades of experience to new areas."
Those lessons are being applied in three key areas, Raudys said: access, safety, and industry leadership.
Addressing accessibility
"Expanding access to battery recycling means making it as easy and accessible as possible while giving people the knowledge they need to get started," he said. "In 2019, we commissioned a study that found that Americans want to recycle their batteries, but oftentimes they're not sure what their options are. This means that we need to better educate people about battery recycling while lowering the barrier for participation. Most people aren't able to easily differentiate between battery compositions, so we can't expect consumers to be battery sorters. We want them to come to a Call2Recycle drop-off site and let us do the rest — but first they need to know that batteries can and should be recycled."
To ease the process for battery sorters and processors, Call2Recycle introduced its all-in-one battery recycling solution OneDrum, which dramatically reduces the time needed to process batteries of different compositions. "Thanks to our network of over 15,000 collection sites across the country,  battery recycling is easier and more accessible than ever before — but we still have work to do and are continually working towards expanding access for all Americans."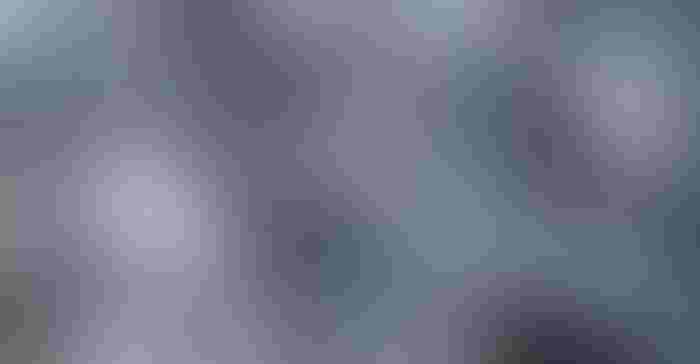 The need to safely recycle batteries grows as rechargeable batteries become more prevalent and new battery compositions enter the market.
Safety first
Batteries disposed of improperly can spark and cause fires. Call2Recycle prioritizes safety in all its activities and consumer outreach, Raudys asserted.
"We've seen this problem come into focus in recent years, driven in part by the emergence of lithium-ion batteries. This emergence has made the risk of improper disposal more visible, but the solution — safely and responsible recycling batteries — remains the same across battery chemistries. To tackle this issue, we launched the Avoid the Spark campaign to increase awareness around the safe handling and disposal of batteries to reduce the incidence of fires."
Meanwhile, a partnership with CellBlockFCS, a maker of lithium-ion fire-containment and suppression products, offers Call2Recycle customers a complete range of battery protection solutions. "As manufacturers, retailers, recycling centers and commercial and residential buildings are looking for solutions to prevent or mitigate battery-related fires, Call2Recycle is now able to provide a broader range of safety solutions to help reduce battery-related risks," Raudys said.
Leading the way
"We pride ourselves on being industry leaders when it comes to national product stewardship and the responsible end-of-life management of batteries," Raudys continued, with Call2Recycle engaging "a variety of stakeholders to advance best practices and develop a comprehensive plan for expanding battery recycling across the country."
Planning for the coming surge in battery production, as well as navigating battery collection and transportation logistics and regulations, clearly must be top of mind.
"We are optimistic that we are on the right track, but we must continue to foster innovation, investment and regulatory stability to get there. All of these methods help us achieve a world where more batteries are recycled. This is a crucial mission, as battery recycling not only helps sustain the planet, but it also contributes to a circular economy that reduces the need to mine for virgin materials, as batteries contain valuable materials that can be reclaimed and reused in the manufacturing of new products."
EVs are the next big challenge
At the same time batteries figure prominently in climate-change mitigation strategies, plans for avoiding an environmental disaster from millions of improperly disposed of batteries often take a back seat, Raudys said.
"As we electrify the economy and shift to electric scooters, e-bikes and EVs, we anticipate significant growth in the need for Call2Recycle's services and its expertise in safe battery management. We're focused not only on the present, but on the solutions and steps we need to take to ensure we're prepared for widespread electrification over the next two to three decades."
To be sure, it will be no easy feat.
"The EV battery industry is relatively nascent and important hurdles remain, including ensuring safety at every step of the recycling process. Given their size and weight, it's not as simple as just removing these batteries, putting them in a box and shipping them. There are myriad logistical challenges and regulatory intricacies in safely and compliantly handling, storing, shipping and recycling EV batteries.
"With so many players involved in the EV battery sphere—manufacturers, auto dealers, governments, processors and more—one key way to boost efficiency is by aligning stakeholders to reduce redundancies and establish best practices. Call2Recycle is working to achieve this goal by sharing its vast regulatory and logistical expertise and calling on industry leaders to address the unique challenges of EV batteries."
Partnerships for success
To advance its mission, Call2Recycle has collaborated with PeopleForBikes, Li Industries, Lithion Recycling and CellBlockFCS to expand its efforts.
Working with PeopleForBikes, for instance, "we created the industrywide e-bike battery recycling program, the first of any transportation sector, which is supported by over 50 e-bike brands. E-bike sales are expected to increase rapidly in coming years, and we saw a need to create a sustainable ecosystem for e-bike batteries. This program is a monumental step to close the gap between rider and recycling, giving consumers and retailers a safe and reliable option to responsibly manage their e-bike batteries – and ensure these batteries are safely returned to the proper recycling stream."
Meanwhile, Call2Recycle has partnered with Li Industries to innovate battery sorting and recycling, Raudys continued. "Li Industries' sorting technology enables us to identify the critical materials in each battery so that we can recover as much reusable material as possible, contributing to the circular economy and keeping it in the North America supply chain. We were pleased to see Li Industries be awarded a Phase III Battery Recycling prize from the U.S. Department of Energy for their machine learning technology, which is emblematic of the kind of new technology that is pushing the industry forward."
Then there's the partnership with Lithion Recycling, centered on providing "a turnkey full-service management solution for safe and efficient recycling of EV batteries. The combination of Lithion's patented and innovative hydrometallurgical battery recycling process and our existing North American collection, transportation and logistics network makes this an ideal comprehensive, whole-industry solution."
The legal landscape
As legislative activity around battery recycling ramps up, spurred by the need to promote safe end-of-life management, Call2Recycle has served as an industry advisor.
"While Call2Recycle does not lobby for or against bills, we do provide our expertise to ensure that all stakeholders are informed about best practices for battery recycling." Federal and state efforts include:
Federal: The Bipartisan Infrastructure Law invested $3.16 billion in the battery supply chain, including funds for the EPA to develop best practices for battery recycling. "We found that the EPA has the opportunity to use its funds to educate Americans about battery recycling and expand options for single-use batteries; support the creation of an infrastructure for large-battery recycling; improve the handling of damaged, defective and recalled batteries; and roll out clear and consistent national standards for voluntary labeling. As the EPA works to develop these best practices, we responded to its Request for Information to provide input on what battery recycling should look like."
State: Various legislation is exploring how to expand EPR (extended producer responsibility) laws, including for embedded batteries and primary batteries. For example, California's AB 2440 and SB 1215 expand the state's EPR program to cover more batteries and add battery-embedded products to California's e-waste program.
With so much at stake, Raudys asserted that "Call2Recycle's experience with handling millions of pounds of batteries each year is a valuable resource for all stakeholders, and we're proud to work closely with municipalities, states, and the federal government to promote more robust battery recycling."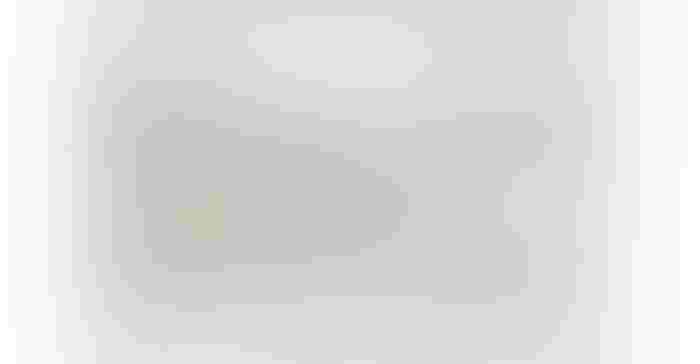 Sign up for the Weekly Current newsletter.
You May Also Like
---
Sep 12 - Sep 14, 2023
The battery community's greatest event The Battery Show brings together engineers, business leaders, top-industry companies, and innovative thinkers to discover ground-breaking products and create powerful solutions for the future.
LEARN MORE