Envision AESC and Mercedes-Benz To Build Batteries in Alabama
Envision AESC and Mercedes-Benz To Build Batteries in Alabama
Envision AESC plans a new Gigafactory in the US to supply Mercedes-Benz and advance its journey to carbon neutrality.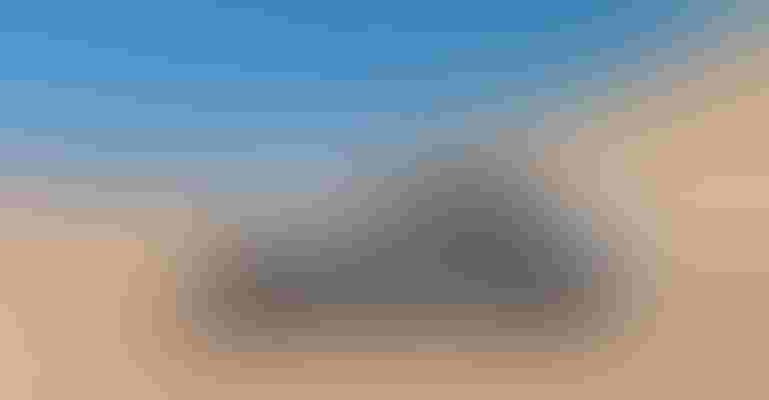 The Mercedes-Benz EQS SUV (seen here in camouflage) will be built in the company's Alabama plant
Image Courtesy of Mercedes-Benz
Battery producer Envision AESC has announced a new partnership with Mercedes-Benz to supply high-performance battery cell modules to support the production of all-electric Mercedes-EQ vehicles in the carmaker's Tuscaloosa, Alabama production plant.
Automotive Energy Supply Corporation (AESC) came about in 2007 as a joint venture established in Japan by Nissan, NEC, and Tokin Corporation. The purpose of the company was to bring to production batteries for electric vehicles (EVs). When the Nissan Leaf was introduced in 2010 it used AESC lithium-ion batteries and would continue to do so through several of its product cycles. In 2018, Nissan sold its battery business to the Chinese renewable energy company Envision Group.
Envision AESC's new state-of-the-art battery facility will be powered by net zero-carbon energy and offer world-leading digital automation when operational in 2025. Lei Zhang, Executive Chairman, Envision AESC, said in a company news release, "We are pleased to partner with Mercedes-Benz to provide high-performance battery cell modules for its new Mercedes-EQ vehicles produced in the US. This marks a significant step forward in our company's mission to be a leading technology partner to support the global transition to carbon-neutral transportation. Our planned investment in a new Gigafactory will form part of an ecosystem in the region, aimed at growing the local supply chain and developing the whole life cycle opportunities of batteries. Our ambition is to develop advanced technology, future innovations, and integrated net-zero solutions."
The new Envision AESC Gigafactory in the US follows confirmation in 2021 of plans to build Gigafactory's in France, Japan, and the UK. Envision aims to have 300+ gigawatt-hours (GWh) capacity by 2030, all powered by net-zero energy. Envision AESC has 2,500 employees and production plants in Japan, the US, the UK, China, and France. For the past 11 years, Envision AESC has produced power batteries for more than 600,000 electric vehicles in 44 countries.
Kevin Clemens is a Senior Editor with Battery Technology.
Sign up for the Weekly Current newsletter.
You May Also Like
---
Sep 12 - Sep 14, 2023
The battery community's greatest event The Battery Show brings together engineers, business leaders, top-industry companies, and innovative thinkers to discover ground-breaking products and create powerful solutions for the future.
LEARN MORE