US Defense Dept. to Prototype Commercial Batteries for Military Platforms
US Defense Dept. to Prototype Commercial Batteries for Military Platforms
GM Defense is first company awarded contract to develop flexible system.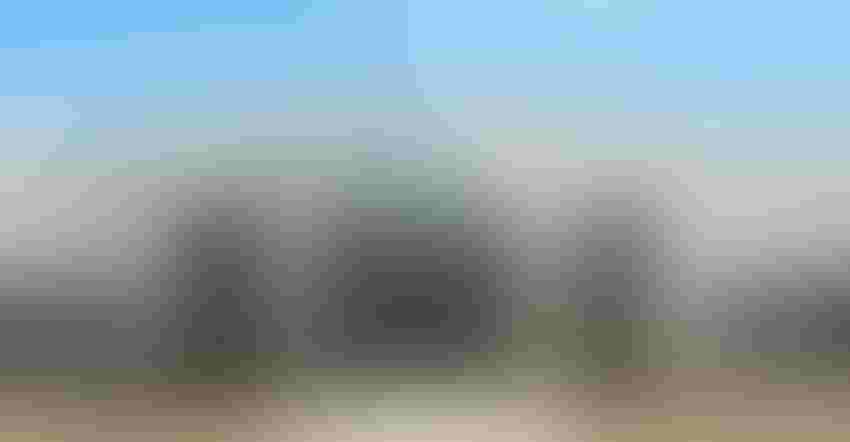 GM Defense facility in Concord, NC.
Image courtesy of General Motors
The speed at which the advanced battery sector is growing, along with the continued increase in commercial investments in energy storage, has resulted in significant EV battery maturation and technological advances. The Department of Defense (DoD) wants to leverage this commercial investment to accelerate DoD capabilities by adopting commercial EV battery technologies for military use.
The Office of the Secretary of Defense (OSD), the U.S. Army's Combat Capabilities Development Command (DEVCOM) Ground Vehicle Systems Center (GVSC), the Department of the Navy Operational Energy (DON-OE), and the Defense Innovation Unit (DIU) have partnered together on the Jumpstart for Advanced Battery Standardization (JABS) project to accelerate the adoption of commercially-proven electric vehicle (EV) battery technologies by prototyping battery systems based on standardized modules that leverage state-of-the-art technology and manufacturing capabilities, according to a DoD news release.
Developing a standardized battery module will increase DoD's demand signal for commercial batteries, reduce barriers for the commercial sector to work with the DoD, and pave the way for future battery advancements to be seamlessly integrated and adopted within military platforms.
"We are engaging industry to utilize commercial building block batteries that can be deployed as the foundational pathway for the hybridization of any ground vehicle platform," according to DON-OE's deputy director, Daphne Fuentevilla. "Our strategy is to learn how large of a building block we can leverage, how to package the commercial technology into non-proprietary defense interfaces, and how to integrate batteries evolving at the speed of industry into defense platforms with static structures."
GM Defense awarded
In September, OSD and DIU issued an award to the first of five vendors, GM Defense, to develop a battery pack prototype for testing and analysis on DoD platforms. GM Defense will leverage GM's most advanced battery technology, the Ultium Platform, as it works to meet DIU's requirement for a scalable design that can be used for tactical military vehicles.
The Ultium Platform is a combined electric vehicle (EV) battery architecture and propulsion system that can deliver power, range, and scale beyond any previous GM hybrid or extended range EV technology. Modular and scalable, the Ultium Platform uses different chemistries and cell form factors, making it adaptable to changing needs and new technology insertions as they become available.
"This award is a critical enabler for non-traditional defense businesses like GM Defense to deliver commercial technologies that support our customers' transition to a more electric, autonomous and connected future," stated Steve duMont, president of GM Defense, in a news release. "Commercial battery electric technologies continue to mature. GM Defense offers a unique advantage with our ability to leverage proven commercial capabilities and the billions in GM investments in electric vehicle and autonomous vehicle technologies in order to help provide our customers with the most advanced capabilities the commercial market can offer."
This effort will help meet the National Blueprint for Lithium Batteries 2021-2030 objective to "develop form-fit-function battery standards for defense, EV, and grid applications" and a 2030 objective to "meet critical defense battery demand with multiple-source domestic suppliers."
Sign up for the Weekly Current newsletter.
You May Also Like
---
Sep 12 - Sep 14, 2023
The battery community's greatest event The Battery Show brings together engineers, business leaders, top-industry companies, and innovative thinkers to discover ground-breaking products and create powerful solutions for the future.
LEARN MORE