Battery Technology Celebrates International Women's Day
Battery Technology Celebrates International Women's Day
Why We Need Young Women in STEM Education and Careers.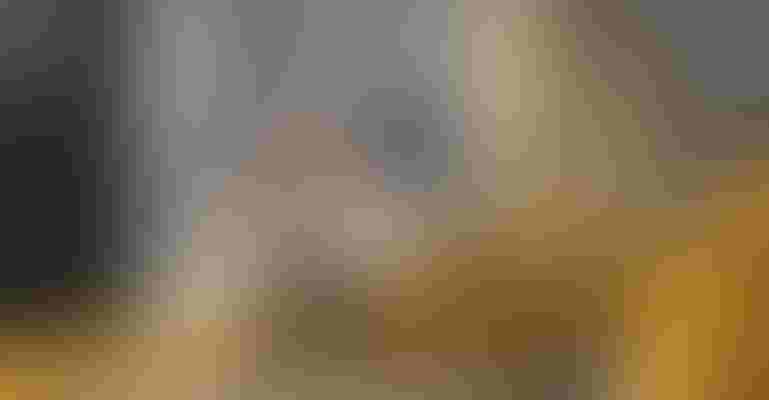 Westend61 GmbH / Alamy Stock Photo
Kathy Miller
Young women who have the ability and interest in science, technology, engineering, and math will never go wrong investing in an education that immerses them in the fundamental skills taught and developed by a degree in one of these disciplines.
The more significant issue is not so much that women who wish to move into science and engineering need STEM education, but that industry needs more women to enter these fields in the first place.  Although strides are being made with increasing the number of females in senior executive roles in many organizations, gaps remain.  This holds true for women in manufacturing.  If factories are to benefit from more inclusivity, enabling thought and perspective, this issue needs to be recognized and efforts made to understand better what inhibits progress for females. 
A more balanced distribution from a gender perspective will positively impact business results.  There are synergies between men and women that benefit organizations when there is a conscious effort to capitalize on the strengths that individuals of both genders bring to the table.  Research conducted by Sawyer and Valerio (Organizational Dynamics, 2018) suggests that leadership teams with more diverse compositions and perspectives have been positively correlated with increased ability to adapt to change, more resilience and innovation, increased problem-solving capacity, and better strategic decisions.  We need more young ladies to enter science and engineering fields to realize these benefits.
Manufacturing organizations offer many career opportunities in STEM engineering and information technology.  A study that Jennifer Glass (University of Texas-Austin) conducted with colleagues from Cornell University followed the careers of 1,200 female college graduates entering the workforce in the late 1980s and 1990s, comparing women's experiences in STEM and non-STEM professional careers.  Results indicated that women in STEM occupations, compared to non-STEM workers, are significantly more likely to leave their occupation, especially early in their careers.  After twelve years, 50% of women who started in STEM careers exited those careers and moved to other fields.   One of the explanations for this was the more homogeneous environments that women in STEM entered into.  Again, businesses need more women in STEM to fill the pipeline and work to address the significant imbalance in numbers if they are to reap the benefits that balanced teams offer.
When young females enter the workforce in STEM professions, there are different informal roles that senior members of organizations can play to alleviate the imbalance between genders.  If relatable female role models within an organization are in short supply, men can fill the void by serving as allies to these young women.  There are several actions that male allies can use their organizational power and social capital to make a difference for these women.  One very effective way is to provide developmental relationships such as mentoring or coaching.  Another is to confront sexist behavior when it is recognized.   Although the world is becoming much more aware of what is acceptable (or unacceptable) in the workplace, there may be inadvertent comments or practices deeply rooted in an organization's culture that need to be confronted.
Recognition for contribution is important to all employees, so ensuring this is part of an organization's culture for both men and women also positively impacts organizational culture.  Giving females opportunities for advancement and developmental assignments sends the message to women in STEM that they are valued.  This, in turn, drives loyalty to an organization, allowing them to capitalize on their employees' full potential.
There is no doubt that the world of manufacturing would benefit from more women entering the STEM fields and fostering their contributions.  Once attracted to this world, let's be conscious of what it takes to support and retain them so that more diverse and balanced teams can facilitate creative and better solutions.  
Kathy Miller is a Senior Operations Executive who has held numerous global vice president and director roles both in manufacturing and lean enterprise leadership. Miller is a Shingo Prize Recipient for Large Businesses as a Plant Manager. Kathy Miller and Shannon Karels are co-authors of STEEL TOES AND STILETTOS: A True Story of Women Manufacturing Leaders and Lean Transformation Success .
Sign up for the Weekly Current newsletter.
You May Also Like
---
Sep 12 - Sep 14, 2023
The battery community's greatest event The Battery Show brings together engineers, business leaders, top-industry companies, and innovative thinkers to discover ground-breaking products and create powerful solutions for the future.
LEARN MORE