Electric Vehicles Ease into Fast Lane as Internal Combustion Engine Enters 'Permanent Decline'
Electric Vehicles Ease into Fast Lane as Internal Combustion Engine Enters 'Permanent Decline'
Internal combustion-based passenger vehicle sales "almost certainly passed their peak in 2017," according to the Long-Term Electric Vehicle Outlook report from BloombergNEF.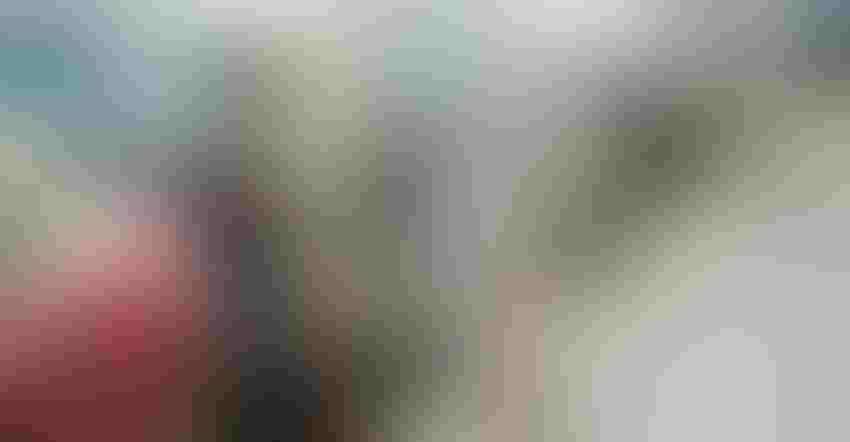 Image: Scharfsinn86/Adobe Stock
Make no mistake: The future of mobility is electric. Yes, there are still some pockets of resistance, waxing nostalgic for the "chrome-wheeled, fuel-injected" rides of yore, but that is best experienced through the rear-view mirror. As the cost of batteries and electric vehicles as a whole declines and the driving range per charge expands, electric vehicles (EVs) will displace the internal combustion-powered beast at a dizzying pace. In fact, the process has already begun, according to BloombergNEF's sixth annual Long-Term Electric Vehicle Outlook (EVO). Internal combustion-based passenger vehicle sales "almost certainly passed their peak in 2017 and are now in permanent decline," states the report.
The current EVO marks the "first major increase" in BloombergNEF's EV adoption outlook in the last five years. It was commissioned by the non-profit European Federation for Transport and Environment, which lobbies for sustainable mobility options in Europe. The full report is available for download to BNEF clients, but anyone willing to register can access a fairly comprehensive summary here. In the meantime, here are some highlights from the summary.
On the road today, there are 12 million passenger EVs; more than one million commercial EVs, including buses, delivery vans, and trucks; and over 260 million electric two- and three-wheelers. Passenger EVs currently represent 1% of the global fleet, but the number of them on the road will rise from the current 12 million to 54 million by 2025. 

Passenger EV sales are set to rise from 3.1 million in 2020 to 14 million in 2025, representing around 16% of global passenger vehicle sales in 2025. The percentage varies dramatically by geography, however: In Germany, EVs will represent nearly 40% of total sales by 2025, and in China, the world's largest auto market, sales will hit 25%.

Based on BloombergNEF's Economic Transition Scenario, which assumes that EV market share is driven by market forces rather than any new policies or regulations, EV market share in the United States will accelerate in the mid-2020s. It will continue to lag behind other countries such as Germany, which is projected to reach around 90% by 2040. Smaller markets such as the Netherlands and the Nordic countries will reach that percentage much sooner, according to BloombergNEF.

As new cell chemistries and technologies emerge, average battery pack prices will drop to less than $100/kWh on a volume-weighted average basis by 2024. Simplified pack designs for battery-electric vehicle platforms also help bring down the price. By 2030, pack prices hit $58/kWh, but high levels of investment will be needed to keep prices falling, writes BloombergNEF.

"Electric vehicles represent a $7 trillion market opportunity between today and 2030, and $46 trillion between today and 2050," writes BloombergNEF. The current leading markets — China, Europe, North America, and South Korea — have invested significant amounts into enabling the EV transition, but tomorrow's growth markets — such as India and other emerging economies — will require much lower investment. The scale being driven by today's leading markets will push down battery and infrastructure costs such that the "cost of going electric" for the next wave of countries should be negative. Emerging economies should ready themselves to take advantage of this trend within the next five years, recommends BloombergNEF.
Sign up for the Weekly Current newsletter.
You May Also Like
---
Sep 12 - Sep 14, 2023
The battery community's greatest event The Battery Show brings together engineers, business leaders, top-industry companies, and innovative thinkers to discover ground-breaking products and create powerful solutions for the future.
LEARN MORE