Ford Will Split into EV and Combustion Divisions
Ford Will Split into EV and Combustion Divisions
Ford Motor Co. is changing its view of "motors" by creating an EV-only division.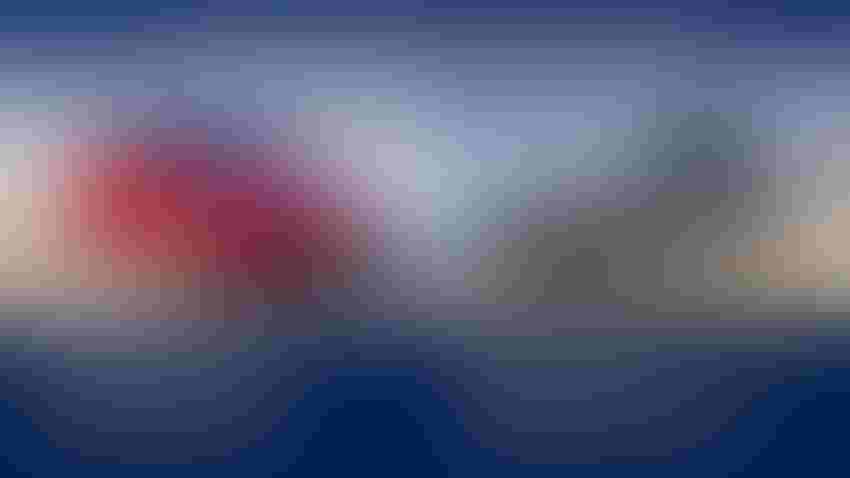 Image courtesy of Ford Motor Co.
Ford Motor Co. president and CEO Jim Farley declares that the automotive industry is at a tipping point that demands dramatic action, and his response is to divide Ford into the Ford Model e division, focusing exclusively on electric and connected vehicles, and the Ford Blue division, which will continue to produce the company's profitable legacy combustion-powered models like the Mustang, Bronco, and F-150.
In doing so, Ford has revealed its plans for the trademarked name "Model e." That trademark blocked Elon Musk's puerile plan for Tesla's model line to include models S, E, X, Y, forcing him to reverse the 'E' into a '3' for the company's compact sedan's name like a vanity license plate when the first choice was taken.
"Our ambition with Ford+ is to become a truly great, world-changing company again, and that requires focus. We are going all in, creating separate but complementary businesses that give us start-up speed and unbridled innovation in Ford Model e together with Ford Blue's industrial know-how, volume and iconic brands like Bronco, that start-ups can only dream about."
Ford Blue's focus on supporting enthusiast products will not only generate the cash to fund the Model e program, but it will also provide critical business fundamentals like volume purchasing, manufacturing, and vehicle testing capabilities that start-up EV rivals lack.
The separate Model e division will be better able to attract and retain the best talent for software, engineering, design, and user interface work, Ford predicts. Its separation will enable it to work from a clean sheet when developing new models and to focus on batteries, e-motors, charging, and recycling, according to the company.
"Think of them as Old Ford and New Ford," suggested Michelle Krebs, executive analyst for Cox Automotive. "The New Ford – officially known as Ford Model e – is intended to operate like an EV startup – small, nimble and quick to move but lots of funding from Old Ford," she said. "Its mission will be to take a fresh approach to designing all-new EVs from the ground up, while profit-generating Old Ford – Ford Blue – focuses on iconic Ford models and creating more variations on those themes, but also ditching models that don't fit. Aside from the financial aspects, it strikes me that this effort really is aimed at sharper focus in each area."
Gartner vice president and analyst for Automotive and Smart Mobility Mike Ramsey said this seems like a solid approach, for now. "From an organizational standpoint, it probably makes sense to have the EV business separate from the other part of the company for financial reporting and budget, and it gives some opportunity for the leadership of both sides to show what they can do," he said.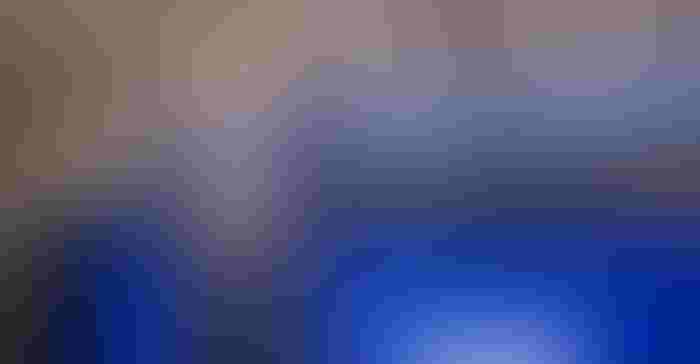 Ford president and CEO Jim Farley.
"It is going to enable Ford to outperform both those legacy automakers who aren't doing this and the electric vehicle competitors who don't have our assets like body engineering and large-scale manufacturing," asserted Farley.
The question is what this will really mean, operationally, because the two divisions remain parts of one company, Ramsey said. "Since it is not a separate company, it could end up being more of a symbolic effort than anything else. This isn't the same as Volvo and Geely creating Polestar, which is a separate company."
Over time, it is expected that the Ford Blue combustion-powered models will phase out, so it seems like that division has a finite future. "It does get a little fraught when so much of the R&D money is flowing towards a relatively small business," Ramsey observed. "It has the potential of separating the company into the good side and the bad side. The profit-making entity slowly winding down and the loss-making entity getting all the resources. At some point, they will have to be merged again."
Ford pledged that one-third of the company's global production will be EVs by 2026, a portion that rises to 50 percent by 2030. To get there, Ford is spending $5 billion on EV development this year, double last year's amount.
""Ford Model e will be Ford's center of innovation and growth, a team of the world's best software, electrical and automotive talent turned loose to create truly incredible electric vehicles and digital experiences for new generations of Ford customers," Farley promised. If combustion-powered vehicles are headed for extinction in the foreseeable future, Model e needs to be Ford's center of innovation and growth, because that will be all that remains of the company.
Sign up for the Weekly Current newsletter.
You May Also Like
---
Sep 12 - Sep 14, 2023
The battery community's greatest event The Battery Show brings together engineers, business leaders, top-industry companies, and innovative thinkers to discover ground-breaking products and create powerful solutions for the future.
LEARN MORE