2022 Ford Mustang Mach-E Will Boost the Current 305-Mile Maximum Driving Range
2022 Ford Mustang Mach-E Will Boost the Current 305-Mile Maximum Driving Range
Continuous improvements will trim weight and boost efficiency, according to the Mach-E chief engineer.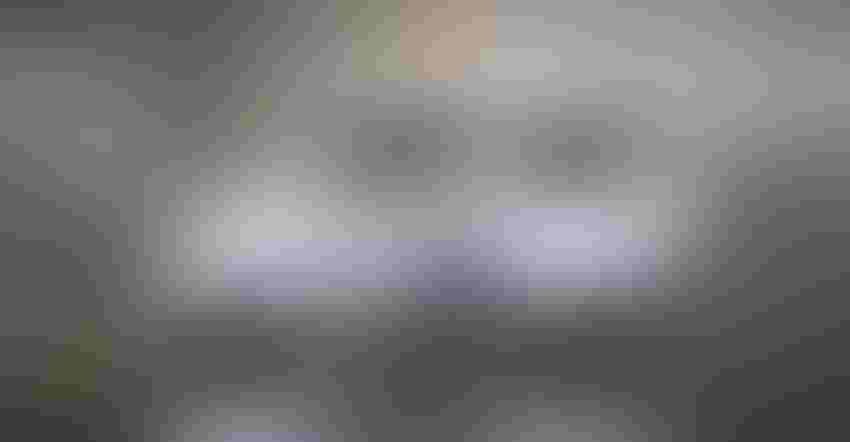 2022 Ford Mustang Mach-E with the Ice White Appearance Package
Image courtesy of Ford Motor Co.
Ford is not content to leave its Mustang Mach-E EV as is for the model year 2022 and will provide ongoing upgrades to the car this year and again next year to continuously improve its driving range.
That was the report from Mach-E chief engineer Donna Dickson during an appearance on the Munro Live YouTube channel, as she explained Ford's dedication to continuous improvement for the EV model that the company views as the foundation for all its future EVs.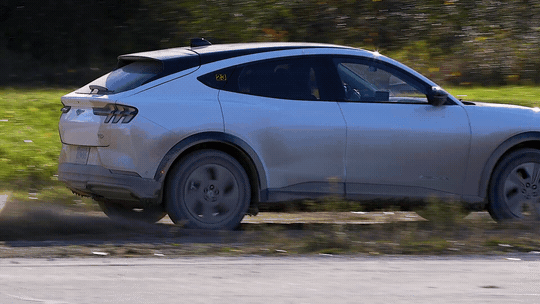 Ford Mustang Mach-E undergoing durability testing.
EV enthusiasts in general, and Ford EV engineers in particular, have watched with interest as auto industry consultant Sandy Munro has torn down and analyzed the Ford Mustang Mach-E EV. He has had a few compliments and many criticisms, though Munro ultimately ranked the Mach-E as the second-best EV he has evaluated, following the Tesla Model Y.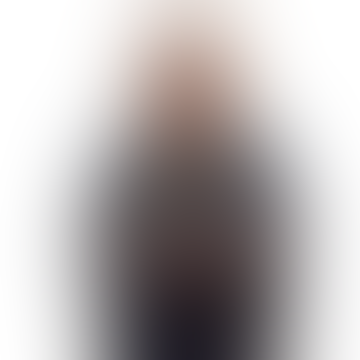 Donna Dickson accepting the Altair Enlighten Award for the Mach-E.
Munro looks primarily at efficiencies in assembly and cost and expressed disappointment at Mach-E's complex cooling system and other areas of missed opportunity to save weight. The Mach-E's nearly 200-lb. weight handicap compared to the Model Y's curb weight of 4,416 lbs. contributes to Ford's shorter driving range than the Tesla, Munro asserted.
Today, the Mach-E's driving range is between 211 miles and 305 miles, depending on the configuration of battery pack size and whether the vehicle is all-wheel drive or rear-drive. The EPA rates the efficiency as between 90 and 101 MPG equivalent.
"These are the numbers where we're at, but we have actions planned. Its year-over-year improvement. So, we'll go and get additional range-improvement actions coming in for '22, we have more coming in for '23, and more coming in for '24."
That weight differential to the Model Y is a prime target. "We know we have to get some weight out to better those numbers," Dickson conceded. But that's not all. She added that Ford will also need to "take other actions, like battery efficiency."
As Dickson went through Munro's observations from the Mach-E teardown, she pointed out some of the areas where weight can be saved. Munro was puzzled by Ford's inclusion of a traditional automatic transmission parking pawl in the Mach-E's transmission that provides the car's Park setting.
This function has been increasingly replaced by an automatic electric parking brake. For the Mach-E, with its many new components for Ford, the company sought to provide the security of some familiar parts, so that's why the known-quantity parking pawl was included at the launch of the Mach-E, Dickson explained. Soon, that part will be eliminated, simultaneously saving cost and weight.
Munro was so perplexed by the maze of underhood hoses for the Mach-E's cooling system that he pretended to faint during the Munro Live video examining that portion of the car's design. That nest of hoses was needed because the Mach-E matched some new systems with modules for some existing systems, Dickson told Munro.
All of our EV modules were from our [plug-in hybrid electric vehicles]," she said. "We placed them and prioritized those. We also pulled the HVAC from the Escape on the C2 architecture. So a lot of the hosing is based on where we packaged our modules, and also utilizing that HVAC."
"Probably not ideal," she admitted. "But we're definitely looking at advancing it. I can tell you we have two [cooling] pumps to the motor. One pump is coming out. Early modeling showed that we would need it. Now we're into actual data and we don't need it. We are learning from there."
Ford relied on heavy rubber material for those hoses again because of its familiarity, she said. "This is what we know. It works well. It has no issues." However, the company plans to move to thinner, lighter plastic lines and has its first application in the Mach-E for the cooling line running from the front of the car to the rear drivetrain.
"That was our first application of it," said Dickson. "You'll start seeing us build from that and drive it into these [rubber hoses. These are kind of overdesigned for what an EV really needs. We have lower temperatures, we have lower pressure, so we can go down on the diameter."
The Mach-E will also move to a consolidated single coolant reservoir in place of today's dual reservoirs. "We went with two identical [tanks], but our goal is to get it to one," she said.
While Tesla partisans took extreme umbrage to Munro's criticism of early Teslas, Dickson's visit to his shop is indicative of the fact that Ford's engineers have taken his observations very seriously.
"This is our future," Dickson exclaimed. "The Mach-E is the foundation that Ford is going to build from. It is all about learning and how we do it better."
Sign up for the Weekly Current newsletter.
You May Also Like
---
Sep 12 - Sep 14, 2023
The battery community's greatest event The Battery Show brings together engineers, business leaders, top-industry companies, and innovative thinkers to discover ground-breaking products and create powerful solutions for the future.
LEARN MORE