Albemarle and 6K To Develop Lithium Battery Materials
Albemarle and 6K To Develop Lithium Battery Materials
The lithium-producing mining giant will join forces with a microwave plasma technology startup to develop novel materials for future lithium-ion batteries.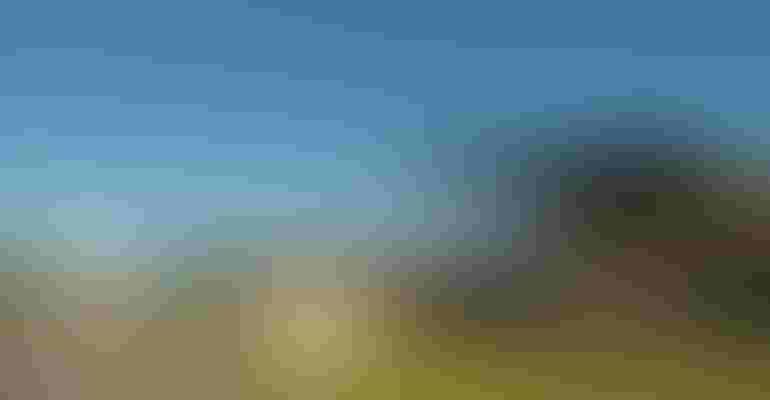 Albemarle Corporation, a world leader in lithium production, and 6K, an emerging leader of microwave-controlled plasma technology, have announced a joint development agreement (JDA) to explore the use of 6K's patented UniMelt advanced, sustainable materials production platform to develop novel lithium battery materials "through potentially disruptive manufacturing processes."
"Albemarle is developing advanced lithium materials to enable breakthrough levels of lithium-ion battery performance. The UniMelt plasma technology opens new reaction pathways for lithium material innovation. Our collaboration with 6K has significant potential," said Glen Merfeld, Chief Technical Officer for Albemarle Lithium in a news release.
6K, inc. has developed a way to make precursor materials for lithium-ion cathodes in a way that is both quicker and more economical than traditional methods. "Essentially what we do is take very simple salts of the necessary elements and make a water-based solution. We tend to use water-based systems with water-soluble salts for environmental reasons, and also cost," explained Richard Holman, VP Battery Products at 6K.  "For an NMC we use a pretty high solids content of high-solubility salts, we take that solution that is highly uniform and atomically mixed, we break it into very fine droplets, and feed that directly into the plasma."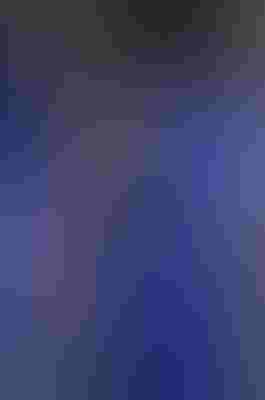 6K UniMelt
In a previous interview, Holman explained to Battery Technology how the plasma is created. "The plasma is formed using microwave generators that are commercially available—there is nothing special about them, they are used for food drying and other applications—but it's how we apply them that matters. We use a waveguide to bring them into the reaction zone, into the specifically designed 'torch' and we set up a standing wave," he told us.  "The energy density created by the standing wave is enough to form a plasma with whatever gas we are feeding through. By controlling gas flows you can extend the size of that plasma to make as small or as large a reaction zone as you want."
6K's UniMelt platform also promises benefits for sustainable manufacturing. According to the company, if, for example, a conventional 16-gigawatt-hour (GWh) battery cathode production plant was converted to 6K's UniMelt platform, it would reduce CO2 emissions by 70 percent, lower water consumption by 90 percent, and reduce wastewater production by 100 percent, while requiring a 50 percent smaller factory footprint.
"6K technology creates the opportunity for modular manufacturing allowing for a smaller footprint, faster construction, and new models for localization. The collaboration sets a strong foundation not only for advanced material development but also for future commercialization," Merfeld said.
The type of gas used to create the plasma can also influence the end result. "Typically, for making an oxide, that will be an oxygen plasma," said Holman. "Very quickly, all the water gets driven off by the intense heat of the plasma, and immediately the reactions start—it's an oxygen plasma so the kinetics are very quick. Within less than 2 seconds it converts it into the oxide. As it continues to pass through the system after the reaction has happened, the rest of it is just continuing to crystalize." Adjusting parameters like pressure, plasma temperature, energy density, and time at temperature gives control over the profile of the material that is being created.
"To make various NMC cathodes, we just change the ratios of the materials, it's that simple," Holman told Battery Technology. "We've done proof of concept for NCA and shown that we can make those compounds. Lithium nickel oxide is another one that we have done demonstration work on. Where we are really excited is moving beyond these chemistries to do things that (conventional) precipitation can't do. Things that can get rid of cobalt. Dopants can improve performance but there is no real commercial way today to get them into the product. Then there are the bigger departures. We have demonstrated that we can make LFP, and we are future-proofed. We have yet to find a compound that we can't make."
"We are pleased to partner with a world leader in lithium technology and production," said Aaron Bent, 6K's CEO. "The agreement with Albemarle highlights the commitment of both organizations to drive battery material performance enhancements while introducing more sustainable production methods. We are thrilled to welcome Albemarle to our investor group and our engineers are eager to work alongside Albemarle's team."
Kevin Clemens is a Senior Editor with Battery Technology.
Sign up for the Weekly Current newsletter.
You May Also Like
---
Sep 12 - Sep 14, 2023
The battery community's greatest event The Battery Show brings together engineers, business leaders, top-industry companies, and innovative thinkers to discover ground-breaking products and create powerful solutions for the future.
LEARN MORE