Zinc-Air Battery Has Potential for Eco-Friendly Energy Storage
Zinc-Air Battery Has Potential for Eco-Friendly Energy Storage
Researchers in Germany have solved some issues that have prevented this type of design from competing with lithium-ion-based energy storage.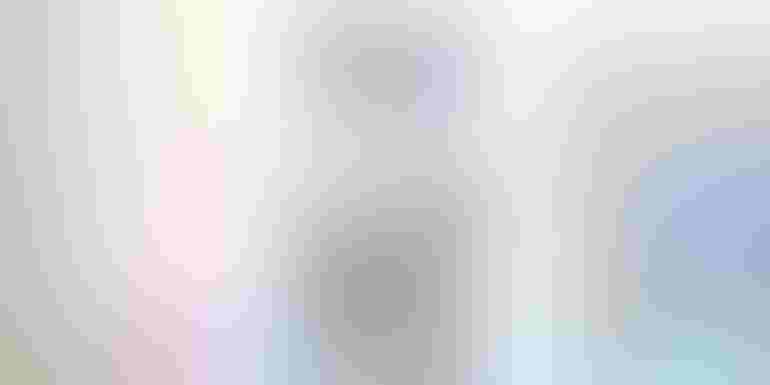 Batteries based on the reaction between zinc and air are not new, but until now they have had significant challenges to becoming a feasible alternative to commercial lithium-ion batteries.
Researchers at the University of Muenster in Germany have set out to change that with a new battery chemistry for zinc-air devices that overcomes some of those issues, they said.
The battery—developed by a team led by Wei Sun of the university's MEET Battery Research Center--is based on a non-alkaline, aqueous electrolyte. The electrolyte integrates a novel material into the design that solves some of the previous instability issues that arose from parasitic reactions due to the alkaline electrolytes used in zinc-air batteries, he said.
"Our innovative, non-alkaline electrolyte brings a previously unknown reversible zinc peroxide (ZnO2)/O2 chemistry into the zinc-air battery," Sun said in a press statement.
This combination of elements in a non-alkaline electrolyte based on zinc trifluoromethanesulfonate salt has several key advantages, he said. One is that the zinc anode has a higher chemical stability and electrochemical reversibility for charge and discharge, making it more efficient than previous designs.
Faster Reaction Time
Indeed, though batteries based on the reaction of zinc and oxygen have been used for more than a century, they also were slow to charge and discharge due to the use of not just the alkaline electrolyte but also the requirement of a four-electron reduction of oxygen to water, researchers noted in a paper about their work published in the journal Science.
The two-electron zinc-oxygen/zinc peroxide chemistry used in the new design "is far more reversible," they wrote.
"By making the electrolyte hydrophobic, water is excluded from the near-surface of the cathode, thus preventing the four-electron reduction," researchers wrote. "These batteries also show higher energy density and better cycling stability."
Moreover, zinc-air battery chemistries typically were made for single-use devices; the one developed by the Muenster team is rechargeable.
Indeed, in lab tests, the batteries could operate without operation loss for 320 cycles and 1,600 hours under ambient air atmosphere, researchers said.
All of this is good news for zinc-air's potential as an eco-friendly alternative to lithium-ion batteries, the production of which has a higher impact on the environment, Sun said.
"The zinc-air battery provides a potential alternative battery technology with advantages such as environmental friendliness, high safety, and low costs," he said in a press statement.
That said, the team still needs to do more "intensive research and optimization" before the device can be used in practical applications, Sun added.
Elizabeth Montalbano is a freelance writer who has written about technology and culture for more than 20 years. She has lived and worked as a professional journalist in Phoenix, San Francisco, and New York City. In her free time, she enjoys surfing, traveling, music, yoga, and cooking. She currently resides in a village on the southwest coast of Portugal.
Sign up for the Weekly Current newsletter.
You May Also Like
---
Sep 12 - Sep 14, 2023
The battery community's greatest event The Battery Show brings together engineers, business leaders, top-industry companies, and innovative thinkers to discover ground-breaking products and create powerful solutions for the future.
LEARN MORE