Living with the Ford F-150 Lightning in Everyday Driving
Living with the Ford F-150 Lightning in Everyday Driving
We test real-world efficiency, charging speed, and BlueCruise hands-free driving.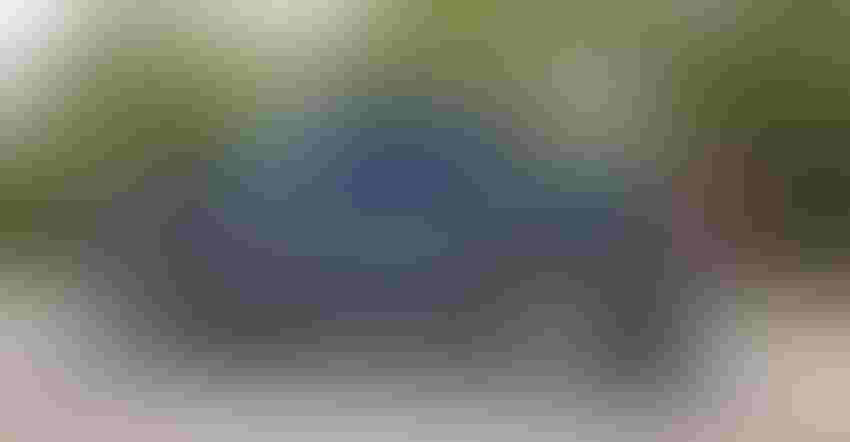 2022 Ford F-150 Lightning
Image courtesy of Ford Motor Co.
Following up on my preview drive experience with the 2022 Ford F-150 Lightning electric pickup truck, I've had the opportunity to spend more time getting to know what it is like to live with this groundbreaking vehicle.
As before, the test vehicle was the second-from-the-top trim level Lightning Lariat, with a base price of $67,474, and an as-tested price was $81,384, which includes the 131-kilowatt-hour extended-range battery, Max Tow Package, and spray-in bed liner.
The goal for this longer-term experience was to get a feel for the truck's driving range and charging speed, as well as to evaluate the current state of Ford's BlueCruise Level 2 hands-free driver assistance.
Range
The trip computer regularly reported 313 miles of estimated driving range, just a little shy of the EPA's estimate of 320 miles for a Lightning with the extended-range battery. I blame heavy-footed colleagues who drove the truck previously, giving the computer the expectation of similar treatment when I was driving.
During a few days of both around-town and highway driving, the Lightning average 2.6 miles per kilowatt-hour, a consumption rate that would yield 340 miles of range if I'd driven the truck from a 100 percent charge to a dead battery.
It is important to note that this driving was in a use case that is really representative of a car and not a truck because I did not do any work with the Lightning for these tests. Loading the bed with cargo or towing a trailer, as I did in the previous test, will significantly shorten the driving range.
Driven as a car, the Lightning provides a comfortable ride thanks to the weight of the battery pack and the compliance of the independent rear suspension with coil springs and the fat sidewalls of truck tires in place of the fashionable low-profile tires on most cars these days.
The Lightning's ride and handling are better than that of any regular F-150, though they fall short of the dynamics of Rivian's mid-size R1T mid-size pickup, which is truly car-like. The Lightning's mass is apparent over dips that compress the suspension, causing the truck to bounce slowly. It not a harsh bounce like most stiffly sprung pickups, but more a wallow that is likely to induce motion sickness in passengers that are prone to it.
During one 150-mile round-trip, I evaluated the effect of elevation change on driving range with a 75-mile mile drive from 450 feet of altitude to 3,680 feet. This consumed 110 miles of estimated driving range on the computer. Driving back recovered this lost energy, with the 15-mile descent from Skyline Drive in the Shenandoah National Park recovering enough energy that I drove for another ten miles from the bottom before the battery level returned to the state of charge it had at the destination.
At the $0.12 per kilowatt rate from my electric utility in Virginia, my total cost for driving 234 miles equals $10.80, which compares to about $17 to buy gas for my 52-mpg motorcycle to travel that same distance at current local pricing of about $3.75/gallon.
Charging
I had no trouble keeping the Lightning's battery topped up in daily driving with my ChargePoint Level 2 home charger, but I wanted to also check the truck's compatibility with Electrify America's DC fast chargers.
In a visit to one of the company's fastest 350-kW chargers, naturally, one of them was out of order, with a Windows desktop showing on the screen instead of the charger's user interface. Not a Blue Screen of Death, but it might as well be.
I plugged into the charger with a 50 percent state of charge, with 151 miles of range showing, and it instantly began charging. Electrify America had set these chargers to be free, so I didn't need to swipe a credit card or have an account already set up.
Twenty-seven minutes of charging added 48 kWh of juice to the battery pack, bringing the state of charge to 85 percent with a forecast driving range of 252 miles. So the system added about 100 miles of driving range in about half an hour. That's OK, but if it was a long trip and the battery needed a boost from 20 percent to 80 percent would apparently take an hour or more despite Ford's estimate of 41 minutes to go from 15 percent to 80 percent.
The ambient temperature at the time was about 80 degrees and the truck had just made a gentle drive of about six miles at speeds of about 35 mph, so the battery temperature should have been good for charging. Whether the charging speed, or lack thereof, was due to the F-150 or due to the charging station is debatable, but customers won't want to experience finger-pointing when this happens to them.
Cruise Control
Ford's BlueCruise is the company's equivalent to General Motors' Super Cruise, which I evaluated during our recent Chevrolet Bolt EUV test. Both systems are SAE Advanced Driver Assistance System (ADAS) Level 2 systems that let the driver remove hands from the steering wheel while traveling on thoroughly mapped limited-access highways. Both systems employ a camera to ensure the driver has eyes on the road at all times and will deactivate the cruise control if the driver tries to stage a YouTube stunt like climbing into the back seat or napping.
So far, so good. However, BlueCruise, like Super Cruise, struggled to deliver on its promise of hands-free travel, frequently disengaging and requiring the driver to take over. The Lightning's BlueCruise seemed to struggle to see into dark shadows while driving in bright sunlight, as it disengaged numerous times while passing into the shadow of an overpass from direct light.
It also disengaged after failing to maintain its spot in the center of the lane while going around corners, even though these were gentle, Interstate highway-approved curves. On a new section of highway with freshly painted lines, there were still a couple of spots where a short section of lines from one side of the lane or the other were missing or were only the faint lines used to guide the lane-marking painters.
In these cases, BlueCruise disconnected, even though the break in the lines was brief and the line on the other side of the lane was clear.
I've seen BlueCruise steer the Mustang Mach-E for ten miles or more without disengaging, but in the Lightning, it seemed to rarely go more than a couple of miles before handing off steering duties to me. It is a work in progress and Ford vehicles will receive upgrades in over-the-air updates, so they will get better with time.
But at this point, BlueCruise isn't delivering the driver assistance that will actually let drivers relax a bit while the computer steers. In fact, watching for when the next disengagement will come and looking for things that might prompt it proves to be far more tiresome than just driving manually.
In total, the F-150 Lightning continues to demonstrate why the vehicle is back-ordered for the foreseeable future. It delivers a bevy of EV benefits, with strong acceleration, tremendous towing power, and inexpensive fuel in a comfortable, capable package.
But drivers will continue to suffer frustration when they use the public fast-charging network, and the BlueCruise ADAS system seems to be more a novelty than a useful tool at this point. We'll keep testing to watch for improvements, and next time I hope to test the truck's ability to provide electric power to run tools and appliances and maybe even its ability to serve as a whole-home backup power source.
Sign up for the Weekly Current newsletter.
You May Also Like
---
Sep 12 - Sep 14, 2023
The battery community's greatest event The Battery Show brings together engineers, business leaders, top-industry companies, and innovative thinkers to discover ground-breaking products and create powerful solutions for the future.
LEARN MORE