Medtronic Sets a New Pace
Medtronic Sets a New Pace
The company's new leadless pacemakers have 40% more battery life, meaning most patients will only need one device for life.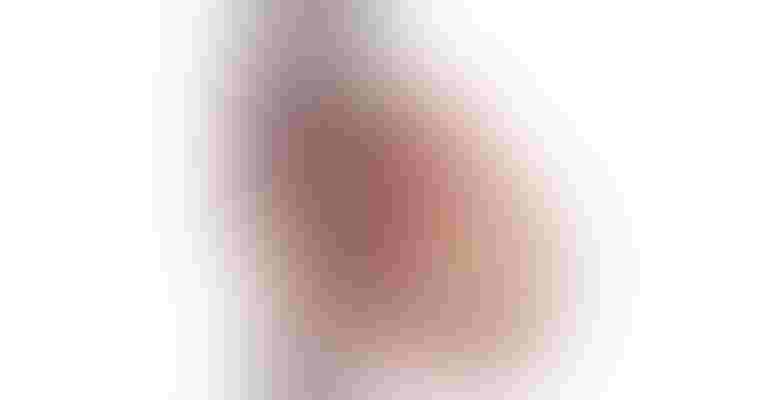 Image courtesy of Medtronic
Seven years after bringing the world's first leadless pacemaker (shown above) to the U.S. market, Medtronic has once again set a new pace in the industry with its next-generation leadless pacemakers.
FDA has approved the Dublin, Ireland-based company's Micra AV2 and Micra VR2. According to Medtronic, these are the world's smallest pacemakers (comparable in size to a multivitamin).
But perhaps the most significant improvement is the 40% more battery life compared to previous generations. The median projected battery life of the new leadless pacemakers is nearly 16 years for the Micra AV2 and 17 years for Micra VR2. This means more than 80% of patients who receive a Micra are projected to only need one device for life, Medtronic noted.
The new Micra AV2 also includes advanced algorithms that automatically program AV synchrony, thereby coordinating the heart's upper and lower chambers. Also, for patients who are active, Medtronic said the Micra AV2 has a higher available tracking capability for faster heart rates (increased from 115 to 135 beats per minute for upper limits).
"Improved AV synchrony – requiring less in-office reprogramming thanks to algorithm optimization – and longer battery life are major wins for patients," said Camille Frazier-Mills, MD, an electrophysiologist at Duke University Health System. "I'm excited to offer my patients the new Micra devices. This best-in-class technology transforms the patient experience by eliminating pocket-related complications, and now reduces the chance that patients will need their device changed in the future."
Because leadless pacemakers don't require leads or a surgical "pocket" under the skin like traditional pacemakers, potential sources of complications related to leads and pockets are eliminated, and there is no visible sign that a person has the device implanted.
"Our goal is to improve the patient experience by continuously reinventing our ground-breaking leadless pacemaker," said Robert C. Kowal, MD, PhD, general manager of cardiac pacing therapies within the cardiac rhythm management business at Medtronic. "Since inventing the first battery-operated cardiac pacemakers 65 years ago, Medtronic has transformed pacing technologies to benefit patients, including the nearly 200,000 patients globally who have received a Micra device so far."
Outpacing the competition
Medtronic has built quite the legacy in cardiac pacing. The company touts that it:
Invented the first wearable pacemaker in 1957

Launched the first leadless pacemaker in 2015 (in Europe)

Launched the first leadless pacemaker designed to coordinate the heart's electrical signals by sensing atrial activity, without a lead or device in the atria, in 2020
Medtronic gains competition in leadless pacemakers
Medtronic enjoyed a monopoly in leadless pacemakers until Abbott caught up last year, winning approval for the Aveir VR. Abbott touts that its leadless pacemaker is designed with a unique mapping capability designed to allow physicians to measure electrical signals within the heart and determine the correct placement of the device before final implantation. It's also the only leadless pacemaker designed to be retrieved if therapy needs evolve, according to Abbott.
Boston Scientific is also on pace to bring its leadless defibrillator and pacemaker to the market. The company initiated a clinical trial in December 2021 for the mCRM system, which consists of two cardiac rhythm management (CRM) devices intended to work together to coordinate therapy: the Emblem MRI subcutaneous implantable defibrillator (S-ICD) and the Empower modular pacing system. This would make it the first leadless pacemaker capable of delivering both bradycardia pacing support and antitachycardia pacing.
In 2021, FDA flagged a rare (but serious) complication risk associated with leadless pacemakers.Although cardiac perforation is a rare complication (occurring in roughly 1% of cases) of any pacemaker implant procedure, real-world data suggests that the risk of major complications following cardiac perforation may be higher in patients who receive a leadless pacing system versus a traditional transvenous pacemaker.
Sign up for the Weekly Current newsletter.
You May Also Like
---
Sep 12 - Sep 14, 2023
The battery community's greatest event The Battery Show brings together engineers, business leaders, top-industry companies, and innovative thinkers to discover ground-breaking products and create powerful solutions for the future.
LEARN MORE