3D-Printed Battery Maker Sakuu Goes Public, Boosts Valuation
3D-Printed Battery Maker Sakuu Goes Public, Boosts Valuation
The developer of solid-state, 3D-printed batteries for EVs is to be acquired and taken public by Plum Acquisition Corp.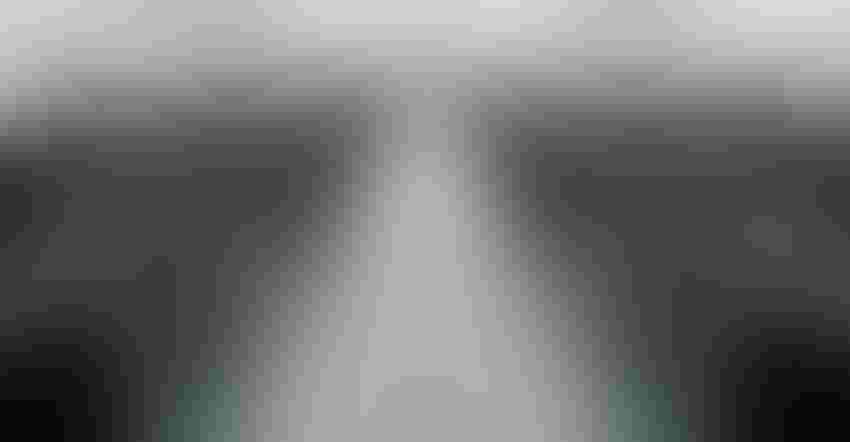 The Kavian pilot line at Sakuu's San Jose headquarters.
Image courtesy of Sakuu Corp.
Ursula Burns likes it. The former CEO and chairwoman of Xerox and board member of ExxonMobil, the Ford Foundation, and Uber, through her special acquisition company (SPAC) Plum Acquisition Corp., is acquiring San Jose, CA-based solid-state battery manufacturer Sakuu and taking it public.
With existing purchase orders exceeding $300 million for 2023–2025, Sakuu reports the transaction, scheduled to close in third-quarter 2023, will value the company at approximately $705 million.
Founded in 2016 as KeraCel, Sakuu operates a solid-state battery pilot line and additive manufacturing engineering facility in Silicon Valley. It began filing patents for solid-state battery structures and designs in 2017 and began developing its multi-material, multi-process 3D printing production platform, trademarked Kavian,in 2019.
In August, 2022, Sakuu opened its state-of-the-art 79,000 square foot engineering hub for its battery platform printing initiatives in Silicon Valley. That multimillion-dollar buildout followed the opening of Sakuu's battery pilot line facility.
Burns cites the company's developmental approach of battery chemistry and design, together with additive manufacturing-based production, as an example of fundamental changes in approach that unlock significant value in otherwise incrementally evolving industries. In the announcement Sakuu released March 3, she stated, "Sakuu represents an opportunity for such a fundamental step change in manufacturing through its high-volume, multi-material, additive manufacturing Kavian platform—something that has impressed even a printing industry veteran like me." She added that solid-state batteries and the massive addressable market associated with them could just be the opening act.
Dubbing its Kavian-produced battery products SwiftPrint, plans are for Sakuu to license both proprietary battery chemistries and the Kavian platform to companies seeking to deploy cleaner, better, and more effective energy at scale.
Kavian-printed Sakuu SwiftPrint cells.
"We are not a concept company," explained Sakuu founder and CEO Robert Bagheri in the company announcement. "We believe Kavian is the only known solution for producing heavily in-demand products, such as solid-state batteries, that can be custom-printed rapidly and cost-effectively… We have successfully and consistently printed high-performance batteries since December 2022 and with this progress we have entered the first stages of commercialization. With this proposed merger, Sakuu is well-positioned to create a paradigm shift in complex manufacturing, starting first with batteries."
Complex 3D printing challenge
Sakku VP David Pederson describes the challenge with 3D printing a solid-state battery as being the platform has to combine different materials and 3D printing processes within a single layer. "Envision it as building a product layer by layer, using multiple deposition techniques per layer, and then assembling the layers into the final product at the end of the machine," he says in an interview with Additive Manufacturing magazine.
Individual 3D printing processes used in the Kavian platform include a binder jetting-type process for larger areas and material jetting for finer details.
"You could say, 'I'm going to do a layer of ceramic that's 25 microns thick, and I'll do that using a bulk deposition technique. And on top of that, I'll put a current collector that's measured in microns of thickness. And there I'll use material jetting.'"
Sakuu says that the Kavian platform has the ability print ceramic, glass, metals, and polymer in one layer, although it couldn't reveal the exact materials that go into the 3D printed solid-state battery, including the composition of the solid electrolyte and the types of materials it's jetting.
While Kavian lines are customizable, the platform itself is modular. Station 1 is powder deposition, where powder is deposited in designated patterns on the transport substrate. In Station 2, the pattern undergoes multiple conditioning stages for subsequent deposition. The third stage is AI-supported multiple-point inspection, followed by the polymer binder-jetting a stage four. Then comes metal ink-jetting, and a stacking process assembles the layers.
Earlier this year, Sakuu announced it has selected automotive manufacturer Porsche's subsidiary, Porsche Consulting, to design its proposed gigafactories worldwide, accommodating both roll-to-roll battery manufacturing and Kavian-produced products.
Sign up for the Weekly Current newsletter.
You May Also Like
---
Sep 12 - Sep 14, 2023
The battery community's greatest event The Battery Show brings together engineers, business leaders, top-industry companies, and innovative thinkers to discover ground-breaking products and create powerful solutions for the future.
LEARN MORE