Get Out of the Laboratory: Off-Road Racing Is One Way to Prove EV Abilities
Get Out of the Laboratory: Off-Road Racing Is One Way to Prove EV Abilities
Auto manufacturers are reconsidering their racing efforts as EVs become a bigger part of the sales picture.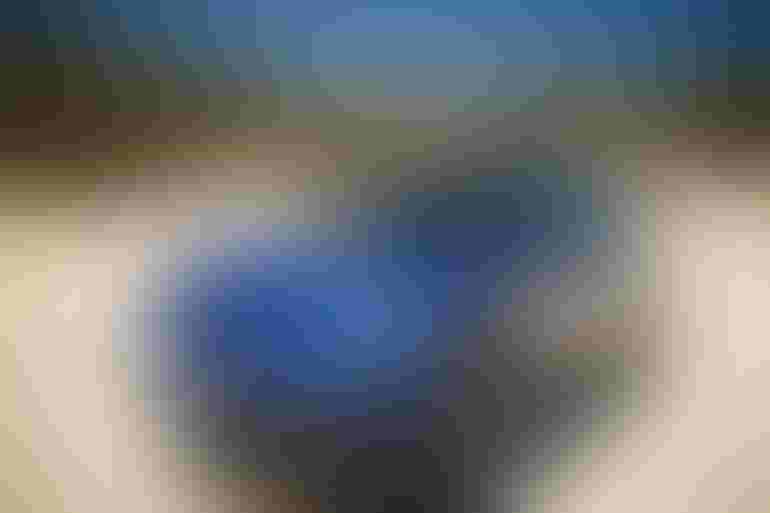 There is an old saying in the auto industry: "Win on Sunday, sell on Monday". It was a simpler, less cynical time when the cars racing on tracks across the country were similar to those in the showrooms, and the public connected performance on the racetrack to some meaningful aspect of their own automotive needs. Car companies were happy to feed this fiction, even as increasing on-track performance required that racecars become highly specialized, sharing almost nothing with their road-going brethren.
Racing Playbook
The present trend to electrification, arguably the biggest upheaval in the 120+ year history of the auto industry, has some manufacturers dusting off their old auto racing playbooks. Because electric vehicles (EVs) use all-new drivetrains, with lithium-ion batteries, power electronics, and traction drive motors, there is a new need to prove one company's superiority in engineering and design over its competitor's offerings, and motorsports are getting a second chance at long-lost relevance.
Formula E
The first real attempt at professionalizing electric racing came about in 2014 with the creation of Formula E. Single-seat electric racing cars ran on temporary street circuits in major capital cities worldwide. At first, every team had to have two cars per driver, as the energy carried on-board wasn't enough to run a complete race distance—spectators were presented with the opportunity to watch drivers jump out of one car and hop into another during a racing pit stop. It wasn't necessarily the best image for a series whose goal was to showcase the performance and viability of electrification of our future transportation system.
The Formula E series improved, moving in 2018 to a second-generation car that was capable of covering the entire race distance on a single charge and eliminating mid-race car swaps. More importantly, the series attracted sponsorship from major auto manufacturers like Audi, BMW, Renault, Nissan, Mercedes-Benz, and Porsche. Because of the strict rules and required chassis and components, the involvement of car companies was a marketing effort to demonstrate their enthusiasm for EVs and not an engineering exercise. In late 2020, both Audi and BMW announced that they would withdraw from Formula E at the end of the 2020-2021 season.
One-Off Events
Other efforts to prove EV engineering prowess through motorsports has focused more on special racing events rather than racing series, with an EV often competing directly against traditional internal combustion engine (ICE) vehicles. This was the case with Volkswagen when it ran its I.D.R race car at the Pikes Peak International Hillclimb in 2018. Not only did the VW entry set a new record for electrically powered racers, but it also annihilated the overall record by 17 seconds. Volkswagen went on to set lap records at a number of tracks around the world, including the famous Nürburgring Nordschleife circuit in Germany.
EVs Turning To Off-Road Racing
Off-road racing seems to be attracting the most interest for electrification of racing. The endurance aspect of off-road racing has real-world applications for battery packs and efficiency, while the severe terrain, and harsh environments that can include high temperatures, choking dust, river crossings, and even ice and snow can help show the rugged reliability of an EV drivetrain. The same people who brought us Formula E have created an off-road series that started in 2021 called Extreme E. As with Formula E, the specifications of the vehicles are set, reducing the engineering innovations that are possible. GMC has announced that it will sponsor an entry with the US-based Chip Ganassi racing with the racer wearing bodywork that resembles the 2023 GMC Hummer EV SUV.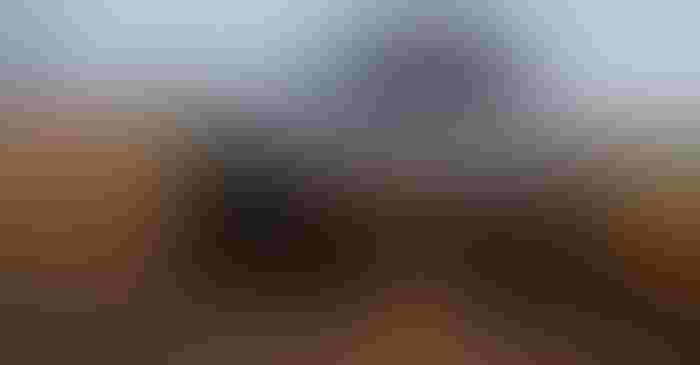 GMC has a multi-year sponsorship with Chip Ganassi Racing for the team's first electric racing venture in the inaugural Extreme E season in 2021 with an EV wearing bodywork that resembles the 2023 GMC Hummer EV SUV.
Some car companies want to use off-road competition to prove their engineering prowess—at least that is the goal behind a pair of projects that are being undertaken by Volkswagen, and its sister Audi.
Volkswagen entered a specially prepared ID.4 electric SUV in the National Off-Road Racing Association (NORRA) Mexican 1000 race at the end of April 2021 in the Baja peninsula of Mexico. Driven by professional racer and Volkswagen brand ambassador Tanner Foust and managed by Tanner Foust Racing, the Rhys Millen Racing modified rear-wheel-drive ID.4 1st Edition model runs stock powertrain and 82 kWh battery pack but has a modified off-road suspension and stripped out racing interior for the 1,100-mile competition. "It's exciting to be part of an ambitious challenge like this that pushes the limits of electric vehicles," said Foust in a VW news release. "We've learned a lot about the capabilities of the Volkswagen electric vehicle hardware in an environment that's tough for any vehicle, and it's performed well beyond our expectations."
Audi At Dakar
A project with a bigger scale is Audi's plans to enter the famed Dakar Rally in 2022. The 2021 event was held over 14 days in Saudi Arabia, covering difficult and often highly technical desert terrain. "With the Dakar project, we at Audi remain true to our philosophy of using new technologies in motorsport for the first time that are groundbreaking for future road cars," said Julius Seebach, Managing Director of Audi Sport GmbH and responsible for all motorsport activities of Audi in a corporate news release. "In our rally history, for example, this was the quattro drivetrain, and now we will test components for future electric drivetrains under extreme conditions at the Dakar Rally. At the same time, we offer exciting customer and fan experiences."
It isn't the first time the Volkswagen Group has competed at the Dakar event. The company first won the event overall in 1980, supporting a privateer in a VW Iltis 4x4. It returned with a full-factory effort in 2003 and won again in 2009, 2010, and 2011 using its Race Touareg. Volkswagen-owned Porsche also won the event in 1984 and 1986 using adaptations of its famous 911 sports car.
Off-Road Logistics
Driving the entire distance of the Dakar with an electric vehicle won't be easy and logistics will be key. The Audi Dakar prototype uses the motor-generator unit (MGU) from the current Formula E car that Audi developed for the 2021 season. Three motors will be used: "We will have one MGU on the front axle and one on the rear axle. A third MGU serves as a generator to charge the high-voltage battery while driving," said Andreas Roos, motorsports project manager for Audi. "Of course, we have to make modifications, because the desert has different challenges than in the cities where we are currently racing in Formula E: jumps, sand, the very long stages. But we can basically build on the expertise from Formula E and also from our Le Mans prototypes with the e-tron quattro."
Audi is also developing its own high-voltage battery for the Dakar effort. The energy for charging the battery is supplied by an on-board four-cylinder Turbo fuel stratified injection
(TFSI) engine that was developed for the German Touring Car Championship (DTM). "This engine is incredibly efficient and state of the art in terms of weight and consumption," said Roos. Technically then, the Audi Dakar entry is actually a hybrid, although the company stresses the EV aspects of its entry. "The important thing is: our drivetrain is fully electric. The TFSI engine is only used to charge the batteries on the special stages. The battery has to be charged while driving, as there are currently no other options to do so in the desert," said Roos. Audi plans to run fully electric on all the liaison stages.
Monday?
Audi's move away from Formula E (where it won the Driver's title in the 2016/2017 season and the team championship in 2017/2018) will give the company a chance to stand apart from other manufacturers and demonstrate its engineering expertise. Whether or not this will sell more EV cars on Monday remains to be seen.
Kevin Clemens is a Senior Editor with Battery Technology.
Sign up for the Weekly Current newsletter.
You May Also Like
---
Sep 12 - Sep 14, 2023
The battery community's greatest event The Battery Show brings together engineers, business leaders, top-industry companies, and innovative thinkers to discover ground-breaking products and create powerful solutions for the future.
LEARN MORE