How Advanced Battery Concepts Is Helping to Cut Energy Storage Costs
How Advanced Battery Concepts Is Helping to Cut Energy Storage Costs
Advanced Battery Concepts CEO Edward Shaffer explains how the company's EverGreenSeal technology could help speed adoption for energy storage solutions.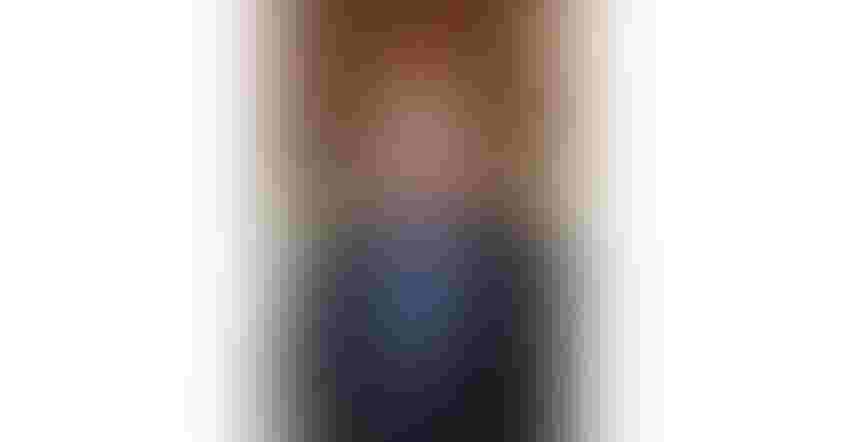 Edward Shaffer, founder and CEO, Advanced Battery Concepts
Image courtesy of The Battery Show
Shamara Ray, Group Event Director, The Battery Show
Battery technology is evolving daily as governments and private companies worldwide race to build renewable energy technology to meet global climate needs. New advancements guiding the performance and longevity of batteries and energy storage are accelerating the cross-continental adoption of reliable green energy. Yet, challenges persist, hindering the transition to battery-powered energy.
Advanced Battery Concepts (ABC) is at the forefront of the industry, strengthening the state of advanced battery and energy storage with their EverGreenSeal technology that facilitates improved performance at lower production costs for traditional lead-acid batteries, making it commercially viable. Their leadership and proprietary technology are welcome and timely; the global battery market is set to register a CAGR of 15.8% during the 2022-2027 period, a sector forecasted to surpass $250+ billion by the tail end of the forecast period.
The Battery Show North America, co-located with The Electric & Hybrid Vehicle Technology Expo and slated to take place from September 13 through 15 at the Suburban Collection Showplace in Novi, Michigan, serves as North America's largest and most comprehensive advanced battery technology event. The industry-leading event is set to bring together engineers, business leaders, industry-leading companies, and forward-looking thinkers to discover ground-breaking products and create the most innovative technologies of the future.
I had the pleasure of speaking with Edward Shaffer, founder and chief executive officer at Advanced Battery Concepts, a prominent exhibitor at The Battery Show North America, about the latest advancements in green energy storage and what attendees can look forward to learning at their booth in September.
What can you tell us about the future of green energy storage?
Shaffer: The future of green energy storage is bright and getting brighter. To achieve climate change objectives, the world needs to incorporate more renewable energy sources into the electric grid.  The intermittency of renewable energy sources requires long-duration energy storage (LDES). The LDES commission at last year's COP26 estimates that 140,000 GWh's of energy storage would be needed to achieve a carbon-free grid by 2040.  A similar revolution is occurring in the transportation sector with vehicle electrification. In that application, low weight is critical, so high-energy-density energy storage, like lithium-ion batteries, is required. The challenge is that the projected demand for lithium batteries is five times greater than the projected supply, including aggressive supply from recycled batteries, which are unavailable today. We believe that non-lithium battery solutions will be needed for green energy storage, which we do with our EverGreenSeal™ technology.
What are the leading challenges hindering industry advancement?
Shaffer: To be broadly adopted, energy storage solutions must be responsible – economically, socially, and environmentally. Today's reliance on lithium solutions fails to meet all three requirements. According to the DOE lithium solutions have a levelized cost of stored electricity greater than $0.16/kWh. The average American pays $0.10/kWh for electricity making lithium ESS unattractive economically. And, with increasing demand for EVs it is unlikely that lithium battery prices will decrease sufficiently to be economically responsible energy storage. Socially responsible energy storage has to be, first and foremost, safe. Lithium batteries' reliance on flammable carbonate solvents presents an apparent fire hazard, as already seen with many ESS installations. Socially responsible also means the key materials are widely available and sourced from non-conflict regions. Lastly, and most importantly, environmentally responsible energy storage requires eco-friendly recycling of batteries to recover key materials to avoid future mining. Today, there are no economically viable recycling solutions for lithium batteries.   
How is Advanced Battery Concepts addressing these challenges?  
Shaffer: Our EverGreenSeal technology was designed purposefully to meet the responsible requirements of long-duration energy storage. EverGreenSeal energy storage is built with low-cost materials and low-cost assembly methods. This results in energy storage costs being less than half of the current lithium solutions. Cost is the key to widespread adoption and with EverGreenSeal technology the price is right. Secondly, we use aqueous electrolytes, which are intrinsically safe.  Also, the materials used are globally available in every geography, eliminating supply chain concerns shipping materials from the other side of the world. And best yet, EverGreenSeal batteries are designed to be constructively disassembled at the end of life. This means we can recover the key materials and components and make a new battery avoiding energy-intensive pyrometallurgical processes and additional mining. 
You're a prominent exhibitor at The Battery Show North America. What products and technologies can attendees look forward to learning about at your booth?
Shaffer: At this year's event, we will be showcasing our new Box-BE grid energy storage product. Box-BE systems are built with EverGreenSeal technology. Visitors can learn about how Box-BE energy storage is the most responsible energy storage solution available today. They will learn how we are not only addressing the world's climate concerns but also helping address business concerns for a variety of industries.
What excites you most about connecting with your peers in person in Novi?
Shaffer: Every year ABC looks forward to meeting our peers to gain their perspectives on the industry – opportunities and challenges. We are delighted to see the show strengthen its focus on energy storage and can't wait to see what else is happening in this high-growth market.
Click here to register for The Battery Show North America to schedule a meeting with Advanced Battery Concepts.    
Sign up for the Weekly Current newsletter.
You May Also Like
---
Sep 12 - Sep 14, 2023
The battery community's greatest event The Battery Show brings together engineers, business leaders, top-industry companies, and innovative thinkers to discover ground-breaking products and create powerful solutions for the future.
LEARN MORE