Will Electric Flight Succeed?
Will Electric Flight Succeed?
The cancellation of a joint Airbus and Rolls Royce electric flight project puts battery-powered flight into question.
Airbus and Rolls Royce began an electric flight project in 2017 called E-Fan X.
Airbus
In April of 2020, aircraft manufacturer Airbus, and airplane engine maker Rolls Royce announced that they were concluding their E-Fan X electric flight project. The goal of that program was to produce an electric ducted fan system that would replace one of the turbo-fan jet engines on an airliner to produce a hybrid-electric propulsion system. Despite producing very promising results in ground tests, the actual electric engine never flew. This would seem to be a blow to the goal of reducing the aircraft industry's greenhouse gas (GHG) emissions—but is it?
Some History
Gaston Tissandier was a French chemist and was the founder and editor of the French scientific magazine La Nature. His interests in meteorology led to aviation, and he made his first balloon ascent in 1868. In 1883, Desander fitted a Siemen's electric motor and propeller to a dirigible and, with his brother Albert, and performed the first electrically powered flight with a flight over Paris.
Several others powered electrically powered lighter-than-air craft followed, and during World War I Hungarian and Czech engineers—Petróczy, Kármán, and Žurovec—built an electrically powered helicopter with a long extension cord. The idea was to replace the dangerous and flammable hydrogen-filled observation balloons with rotor-wing craft that could remain aloft for hours. It was fed from an electrical source on the ground and thus avoided the need to lift heavy batteries. The PKZ-1 had a 140-kilowatt electric motor manufactured by Austro-Daimler and used a DC generator on the ground. The machine flew, as did the subsequent PKZ-2, although the motors burned out after just a few flights.
Although several model electric aircraft were flown in the 1950s and 1960s, the first full-size, manned free-flight in an electrically powered aircraft was accomplished in 1973. Fred Militky and Heino Brditschka converted an Austrian Brditschka HB-3 motor glider to electric power. The craft carried a 10-kilowatt Bosch electric motor and used nickel-cadmium batteries made by Varta. It flew for 12 minutes at an altitude of up to 1,247 feet—the limit of the power available from the Ni-Cd battery capacity.
Because gliders are designed to operate safely without a motor, testing electric drive systems in gliders was the next step in electric aviation. The first commercially available, electrically powered aircraft was a self-launch glider that could be purchased starting in 1997 with either a gasoline or electric motor. The Italian-built electric, self-launching glider is called the Silent 2 Electro. It has a 13-kilowatt DC motor powered by lithium-ion batteries that weighed 88 pounds and carried 1.4 kilowatt-hours of energy.
Today
One of the most practical applications of the current level of electric flight technology is in small, light-weight training aircraft. That's the idea behind the Slovenia-built Pipistrel Alpha Electro. It is a two-seat single-engine, high-wing monoplane trainer with a flight endurance of one hour plus reserve. The company says the use of the electric trainer can cut costs to get a pilot's license by up to 70% and that the low noise and zero emissions are additional attractive features. The Pipistrel Alpha Electro is available worldwide.

The Pipistrel Alpha Electro is a low-cost electric training aircraft that has gone into production.
Commercial Interest
Within the past couple of years, there has been a huge increase in interest in electric flight to create short-hop electric taxi services. One such project that has the backing of Google co-founder Larry Page is the Kitty Hawk Cora. It is being developed in California, while flight test operations are taking place in New Zealand. The Cora is a two-seat, fully autonomous, vertical take-off and landing electric aircraft. The Cora can hover like a helicopter, then transition to normal flight at up to 93 mph. It has a range of about 60 miles on a single charge. The project has Prototypes that have already flown. It is Kitty Hawk's goal to build a fleet of Cora aircraft as an on-demand self-flying taxi service—think an Uber or Lyft for the skies. In fact, last year Uber Technologies Inc. announced plans to start electric flying-taxi services in Melbourne from 2023, with plans also in place for the service in Dallas and Los Angeles.
China is also interested in becoming a player in electric aviation and state media reported in 2019 the first flight of a four-seat electric aircraft. The Chinese RX4E aircraft reportedly weighs 1,200 kilograms and can fly up to 300 kilometers on one charge. The plan is that the lightweight carbon fiber aircraft will have an even longer range as advances in battery technology arrive.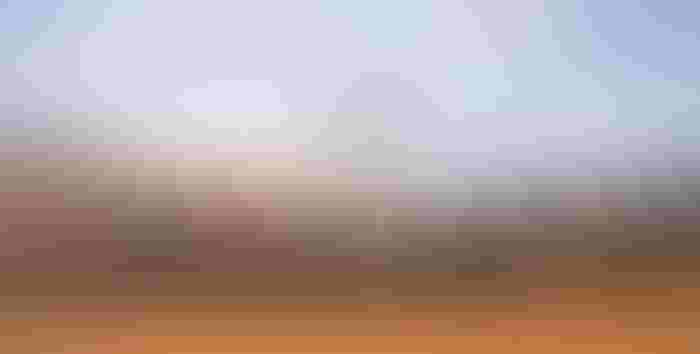 The Kitty Hawk Heaviside is a short take-off and landing electric aircraft that is under development in New Zealand.
E-Fan X
The E-Fan X started in 2017 as a joint project between Airbus, Rolls-Royce, and Siemens. E-Fan X was a Hybrid electric aircraft demonstrator being developed by a partnership of Airbus, Rolls-Royce plc, and Siemens.
A British Aerospace BAe 146 short-haul and regional airliner was used as a flying testbed, with one of its four turbofans replaced by a 2 MW (2,700 hp) electric motor. Airbus was in charge of the project and system integration and built the control architecture. Rolls-Royce adapted the Siemens motor and the fan to the existing jet engine nacelle, and Siemens was responsible for the electric motor and its power electronic control unit, the inverter, DC/DC converter, and power distribution. The goal was an electric fan engine as part of a hybrid system to help reduce fuel consumption and noise while cutting back on CO2 emissions.
What Happened?
"When we launched the E-Fan X project in 2017, we set out with the ambition to push the limits by testing disruptive technologies in a game-changing approach to future aircraft," said Grazia Vittadini, Airbus Chief Technology Officer in a  company news release. "And we did just that: E-Fan X has shattered preconceived notions of what is possible in future flight. This helped us to pave the way for an industry-wide decarbonization movement of which we're proud to take the lead," she added.
The first flight of the E-Fan X hybrid was scheduled for 2021 but was canceled in April 2020. Rolls-Royce CTO Paul Stein said in a company media release, "…it has become clear to both parties that the actual requirement to carry out a test flight with all the elements integrated is not critical at this time. As an aircraft, E-Fan X was always designed to be a demonstrator only and never for actual use as a product in service."  Stein added that Rolls-Royce plans to complete ground-testing of the power generation system and that, "…our power generation system can and will be integrated into any future aircraft that is developed requiring a hybrid-electric propulsion system, including a comprehensive flight-test program to ensure that all industry safety requirements are met."
Vittadini, the Airbus CTO, noted that over the past three years successful E-Fan X milestones included:
Serial hybrid-electric propulsion: Hybrid architectures, high-voltage systems, and batteries are indispensable technology bricks for several other demonstrator projects across our wider R&T portfolio to diversify power sources. We will continue to develop and mature them at our E-Aircraft System Test House.

New pathways for disruptive CO2 reduction: Exploring the possibilities—and limitations of—serial hybrid-electric propulsion also opened up inquiry into new technology pathways. Hydrogen is one of them, which is equal parts a huge opportunity as it is a new challenge.

Future certification and regulatory acceptance: From the start, we have been consistently delighted by our customers'—and indeed, the entire aviation ecosystem's—overwhelming enthusiasm for E-Fan X. With our research partnerships on hybrid-electric and hydrogen airport infrastructure and operations, we will have laid a foundation for the future industry-wide adoption and regulatory acceptance of alternative-propulsion commercial aircraft.
Going Another Direction
The second point may provide a clue as to why the E-Fan X program was terminated. On September 21, 2020, Airbus announced its new ZEROe hydrogen-powered aircraft project. "As recently as five years ago, hydrogen propulsion wasn't even on our radar as a viable emission-reduction technology pathway," said Glenn Llewellyn, Airbus Vice President, Zero-Emission Aircraft in a media release. "But convincing data from other transport industries quickly changed all that. Today, we're excited by the incredible potential hydrogen offers aviation in terms of disruptive emissions reduction." According to Airbus calculations, hydrogen has the potential to reduce aviation's CO2 emissions by up to 50%.
The airbus media released explains that in an aircraft, there are two potential types of hydrogen propulsion: hydrogen combustion and hydrogen fuel cells. Airbus has proposed three different zero-emission "concept" aircraft – known as ZEROe – to investigate hydrogen-hybrid aircraft. They are powered by modified gas turbine engines that burn liquid hydrogen as fuel. They also use hydrogen fuel cells to create electrical power that complements the gas turbine, resulting in a "highly efficient hybrid-electric propulsion system." 
What the abrupt change away from batteries and toward hydrogen seems to signal is that batteries won't progress fast enough to produce the power and energy densities needed for commercial airliner flight. Even with breakthroughs in solid electrolytes and lithium foil electrodes, Airbus clearly feels like the numbers won't add up. Lifting an airliner off the ground and sustaining its flight over hundreds or even thousands of miles takes massive amounts of energy—the kind exploited in today's fossil jet fuels, and potentially from hydrogen in the future.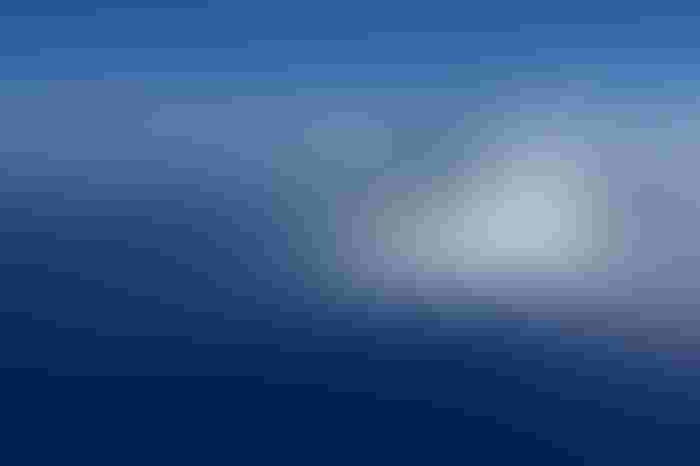 This configuration features an exceptionally wide interior, thereby opening up multiple options for hydrogen storage and distribution.
2035
Airbus has announced that it wants a zero-emission commercial aircraft to roll off the assembly line for entry-into-service by 2035. Hydrogen is the key to get there. The company admits that this time frame gives Airbus engineers approximately five years to mature all the required hydrogen technologies. The company predicts, "Over the coming months, several hydrogen demonstrator programs – which will test hydrogen fuel cell and hydrogen combustion technologies respectively – are estimated to be formally launched. A full-scale aircraft prototype is estimated to arrive by the late 2020s."
Kevin Clemens is an engineering consultant who has worked on automotive and environmental projects for more than 40 years.
Sign up for the Weekly Current newsletter.
You May Also Like
---
Sep 12 - Sep 14, 2023
The battery community's greatest event The Battery Show brings together engineers, business leaders, top-industry companies, and innovative thinkers to discover ground-breaking products and create powerful solutions for the future.
LEARN MORE