Will This Biodegradable Energy Storage Device Power Future Electronics?
Will This Biodegradable Energy Storage Device Power Future Electronics?
The eco-friendly mini-capacitor for energy storage developed by Swiss researchers can be fabricated using 3D printing to power sensors and other small IoT devices.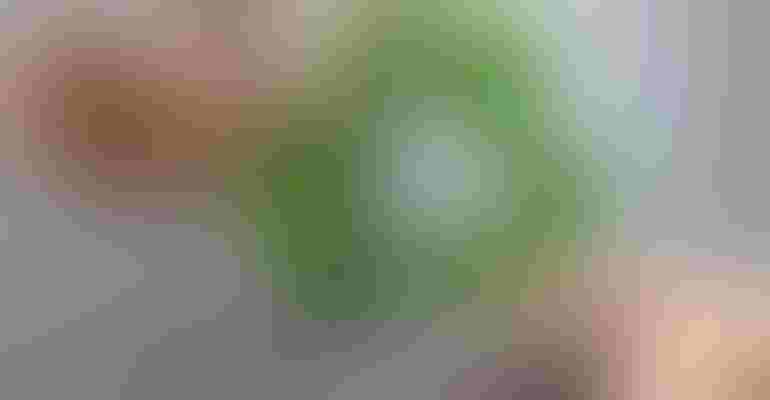 As the number of "things," or devices, in the Internet of Things (IoT) continues to increase, so does scientists' interest in finding new sources of energy that meet not only small form-factor requirements but also environmental concerns that come with putting new devices in the world.
Researchers at the Swiss Federal Laboratories (Empa) have come up with a potential solution to this scenario with the invention of a biodegradable mini-capacitor that can deliver enough power for sensors or low-power electronic devices but with very little impact on the environment, they said.
Comprised of carbon, cellulose, glycerin, and table salt, the device—fabricated using a commercial 3D printer—was a vision of the research team for some time, particularly Empa Professor Gustav Nyström, who supervised Ph.D. student Xavier Aeby's implementation of the device.
"The project of a biodegradable electricity storage system has been close to my heart for a long time," Nyström said in a press statement.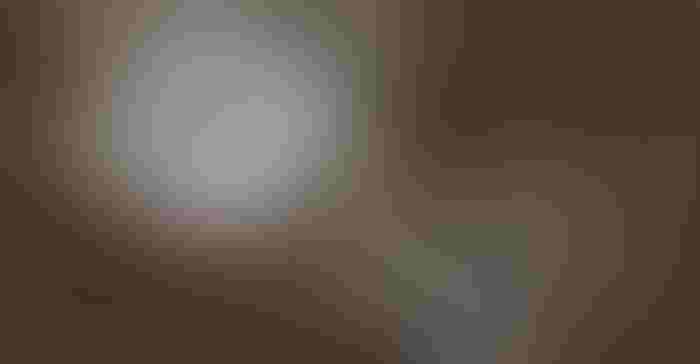 A photo shows how, after two months buried in the soil, a mini-capacitor developed by researchers at the Swiss Federal Laboratories has disintegrated, leaving only a few visible carbon particles.
Deceptively Complex Design
Researchers achieved this goal with chemistry and a mix of materials-- cellulose nanofibers and cellulose nanocrystallites, plus carbon in the form of carbon black, graphite, and activated carbon--that had to be liquefied using glycerin, water, and two different types of alcohol, and then positioned carefully to achieve the resulting device, they said.
Fabricating a functioning supercapacitor from these materials the team required a stack of four layers that could flow out of the 3D printer one after the other. Those layers include a flexible substrate, a conductive layer, the electrode, and finally the electrolyte, a design that researchers folded—electrolyte in the center—like a sandwich to complete the design.
"It sounds quite simple, but it wasn't at all," Aeby, a doctoral student in Empa's Cellulose and Wood Materials lab, said in a press statement. Indeed, the process took extensive testing of materials and process until researchers could ensure that the components would flow predictively from the printer so the capacitor could function as designed, they said.
High Performance, Low Impact
In the end, the resulting device surpassed researchers' expectations with its performance, they said. The mini-capacitor can store electricity for hours, withstand thousands of charge and discharge cycles—even in freezing temperatures—and is resistant to pressure and shock, they reported in a paper on their work in the journal Advanced Materials
Most importantly, the device can be discarded without an impact on the environment, as—except for a few carbon particles—it disintegrates after about two months when composted or even left out in nature, researchers said.
The capacitor is well-suited for application as an energy source for numerous microdevices, such as those used to power the IoT as well as self-testing and other small medical diagnostic devices that are becoming more prevalent in patient care, Nyström said.
Elizabeth Montalbano is a freelance writer who has written about technology and culture for more than 20 years. She has lived and worked as a professional journalist in Phoenix, San Francisco, and New York City. In her free time, she enjoys surfing, traveling, music, yoga, and cooking. She currently resides in a village on the southwest coast of Portugal.
Sign up for the Weekly Current newsletter.
You May Also Like
---
Sep 12 - Sep 14, 2023
The battery community's greatest event The Battery Show brings together engineers, business leaders, top-industry companies, and innovative thinkers to discover ground-breaking products and create powerful solutions for the future.
LEARN MORE